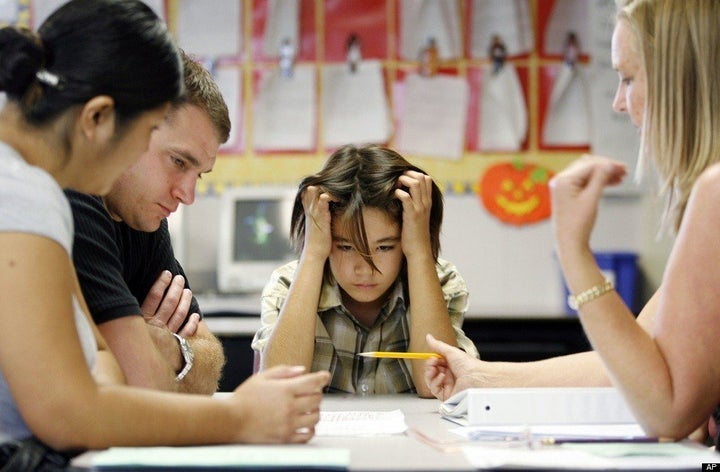 Showing up at your child's school doesn't usually get you cheaper shoes or haircuts but in Detroit, one organization is hoping to use local discounts to boost parental participation in public schools.
The Detroit Parent Network unveiled the new campaign last week, the Detroit Free Press reports.
Under the program, parents are encouraged to register at one of the city's Parent Resource Centers, where they can attend workshops and find other ways to get involved in schools. They earn points for their involvement, which can be used for reduced prices at 15 businesses.
With an expanded $1.1-million, one-year contract, the network is expected to increase parent involvement from 33 percent to 43 percent, said DPS spokesman Steve Wasko.
The new tactic follows on the heels of Detroit prosecutor Kym Worthy making national headlines for introducing legislation to make parents face jail time for repeatedly failing to attend teacher conferences.
Detroit isn't the only city looking to bolster parental participation in schools. In May, the Department of Education announced it would double federal funding for programs that help families take more active roles in local schools.
Secretary of Education Arne Duncan stated in a press release:
"It is well-documented -- and plain common sense -- that parental involvement in a child's education boosts student learning and improves both behavior and attendance. We know that children with parents who are engaged in their education are less likely to drop out."
NPR takes an in-depth look at the national discussion surrounding parent participation in their children's schools.
Related
Popular in the Community