Could this be the ultimate Miami party pad?
The below sunshine-drenched space, which recently sold for $34 million, is actually two side-by-side penthouses at The Residences at The Miami Beach Edition.
Considered a triplex penthouse when combined, the massive apartment features eight bedrooms, eight bathrooms, three half baths, two pools, and a whopping 16,271 square feet in all.
An anonymous buyer snapped up the two units at The Residences, which is a new hotel-and-condo mash-up developed by Studio 54 cofounder Ian Schrager.
It's the most expensive condo sale in Florida history, the Wall Street Journal reports, until that is, the upcoming penthouse at Faena House sells for its list price of $50 million. Watch the video above.
See artist renderings of penthouse and other Edition residences below: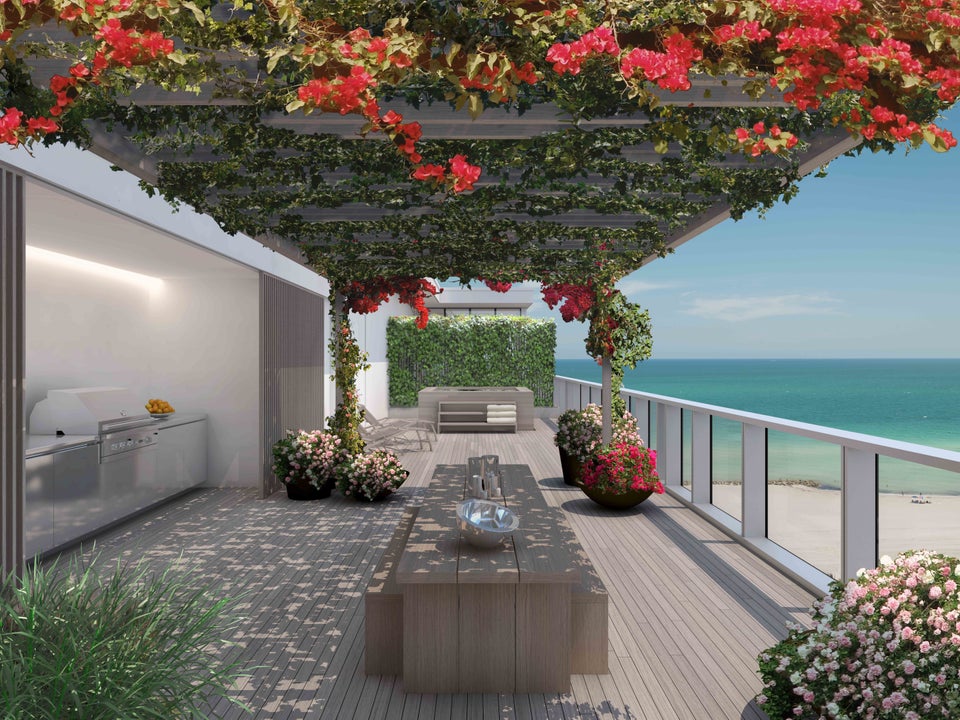 $34 Million Penthouse
Related
Popular in the Community