A Texas law firm representing the State Department whistleblower behind recent federal complaints fell victim to a daring break-in last week, in which the suspects reportedly made off with computers but left behind other valuables.
A report by Fox affiliate KDFW shows security camera footage of two individuals entering a large office building in Dallas. Once inside, the duo reportedly made a bee-line for the offices of Schulman & Mathias. The firm represents Aurelia Fedenisn, the former investigator at the State Department's Office of the Inspector General who last month released documents accusing top officials at the department of covering up allegations that their colleagues had engaged in sexual assault, drug use and solicitation of underage prostitutes.
While numerous other office suites were accessible at the time, the burglars appeared to be interested only in the Schulman & Mathias law offices. They entered through a vacant suite by punching a large hole in a conjoining wall. Once inside, they broke into filing cabinets and eventually made off with three laptop computers, leaving behind other expensive electronic devices and valuables.
Attorney Cary Schulman told Foreign Policy that he believes the break-in was politically motivated and possibly linked to Fedenisn's role in the recent leaks.
"It's a crazy, strange and suspicious situation," he said. "It's clear to me that it was somebody looking for information and not money. My most high-profile case right now is the Aurelia Fedenisn case, and I can't think of any other case where someone would go to these great lengths to get our information."
The suspicious crime is the latest bit of intrigue surrounding Fedenisn's allegations and ensuing legal defense. Last month, Schulman claimed that State Department officials were engaging in a campaign of intimidation against Fedenisn. He charged that people had staked out her house, approached her children and attempted to get Fedenisn to incriminate herself by signing a form admitting that she stole sensitive documents. Officials with the State Department's Office of Inspector General told Foreign Policy they were simply trying to "retrieve the internal documents and information."
Before You Go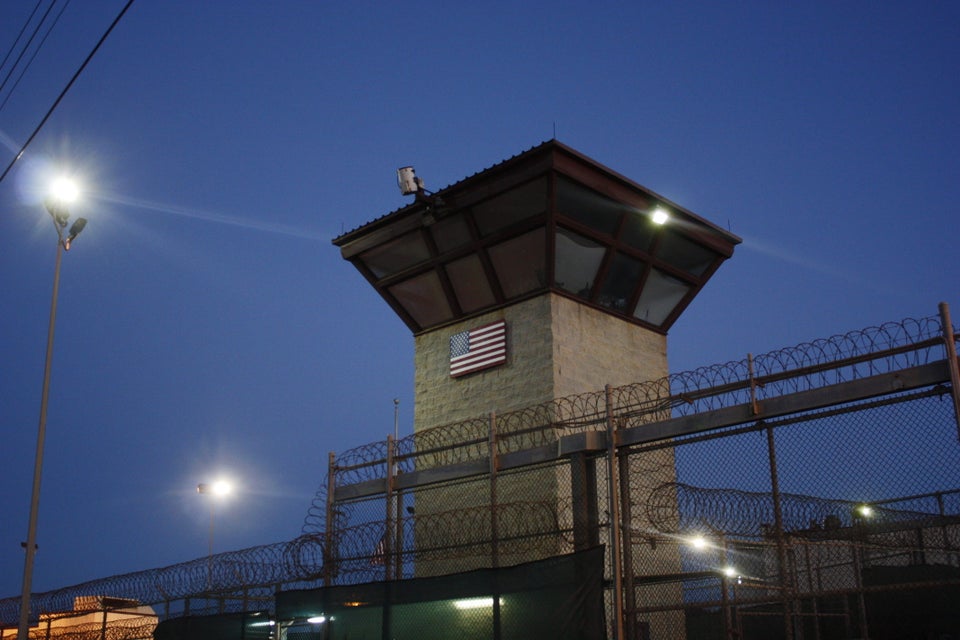 Inside Guantanamo's Prison Facility
Popular in the Community