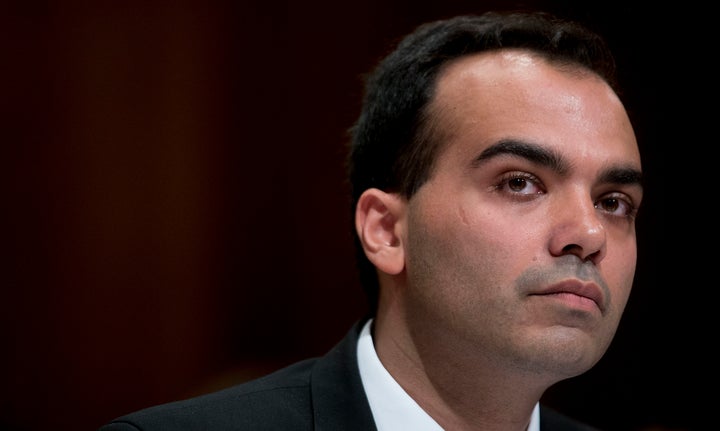 WASHINGTON ― Senate Minority Leader Chuck Schumer (D-N.Y.) has recommended consumer advocate Rohit Chopra to serve as commissioner of the Federal Trade Commission ― one of the top regulatory posts available to Democrats under President Donald Trump.
Chopra, a senior fellow at the Consumer Federation of America, is a regarded as one of the top corporate watchdogs in the country. His appointment to the FTC would give the commission a strong voice in support of consumer protections at a time when advocates worry it is heading in the opposite direction. It also signals a newfound Democratic Party focus on curbing concentrations of economic power as a strategy to assuage inequality and unemployment.
"The Federal Trade Commission should be led by people who put the interests of consumers above all else, and that's what Rohit Chopra has done his entire life," Schumer said upon making the recommendation. "Whether it was fighting on behalf of students borrowers with loan issues at the Consumer Financial Protection Bureau, or working to protect the finances of our nation's veterans, Rohit has been a thoughtful and effective advocate for consumers. He would make an excellent addition to the FTC. I strongly urge the President to nominate him and will push for his swift confirmation in the Senate."
Although he comes with Schumer's recommendation, Chopra's ascension to the FTC is not guaranteed. Trump is required to appoint non-Republican members to the commission and custom dictates that the opposition party gets to fill those specific slots. But advocates have worried that the White House would maneuver around those norms by stacking the commissions with registered independents who are, ostensibly, conservatives ― but that specific fear has dissipated recently, aides say.
"There is hope that the traditional process will proceed as it has," one Senate Democratic aide said.
The FTC has five commissioner positions, only two of which are currently filled.
Prior to accepting his post at the CFA, Chopra oversaw the student lending industry for the Consumer Financial Protection Bureau, where he detailed widespread misconduct by schools and lenders while championing the interests of students. He often clashed with the Obama administration over what was seen as its largely apathetic response to the student debt crisis. Nearly every significant move the bureau made on student debt had Chopra's fingerprints on it, including its crackdown on shoddy loan servicers like Navient and the predatory for-profit college chain Corinthian.
Chopra went from the CFPB to the Department of Education, serving as special adviser to the secretary. He is considered an ally of Sen. Elizabeth Warren (D-Mass.), the intellectual godmother of the CFPB and an oft-discussed potential 2020 presidential candidate.
Popular in the Community