Sens. John McCain (R-Ariz.) and Chuck Schumer (D-N.Y.) on Sunday stepped up pressure for a bipartisan select committee to investigate Russia's role in hacking emails related to the Democratic National Committee and Hillary Clinton campaign manager John Podesta.
"We need to get to the bottom of this, and we need to find out exactly what was done and what the implications of the attacks were, especially if they had an effect on our election," McCain said on CNN's "State of the Union."
"There's no doubt they were interfering, and no doubt there was a cyberattack," the chairman of the Senate Armed Services Committee added.
In separate remarks delivered in New York City, Schumer, who is the incoming Senate minority leader, called on Senate Majority Leader Mitch McConnell (R-Ky.) to form a select committee to investigate the hacks that may have influenced the presidential election.
"The fact that the Russians used cybersecurity to hack our infrastructure, our economics, our countries is well-known," Schumer said. "The fact that they're hacking our political system and trying to influence the outcome as it seems to be: That is serious, serious stuff."
McConnell last week called reports of hacking during the election "disturbing," but rebuffed requests for a separate panel and said the Senate Intelligence Committee is "more than capable of conducting a complete review of this matter." That committee's chairman, Sen. Richard Burr (R-N.C.), said Friday that he would lead an investigation of all "cyber activity" against the U.S. related to the "2016 Election and more broadly."
But Schumer argued that only a select committee could adequately maintain jurisdiction across all government agencies, and that an investigation run by multiple committees could lead to "holes that no committee covers."
"To send it just to one committee or a multiplicity of committees will leave things out, won't reconcile contradictory information and because the existing committees are so busy in the new administration won't get the focus that It needs," he said.
In a letter addressed to McConnell, Sens. Lindsey Graham (R-S.C.) and Jack Reed (D-R.I.), who also sit on the Senate Armed Services Committee, joined McCain and Schumer in calling for a select committee to investigate reports of Russian interference in the election.
"We share your respect for, and deference to, the regular order of the Senate, and we recognize that this is an extraordinary request," the senators wrote. "However, we believe it is justified by the extraordinary scope and scale of the cyber problem. Democrats and Republicans must work together, and across the jurisdictional lines of the Congress, to address this unique challenge."
This article has been updated with information about the letter from Lindsey Graham and Jack Reed.
Before You Go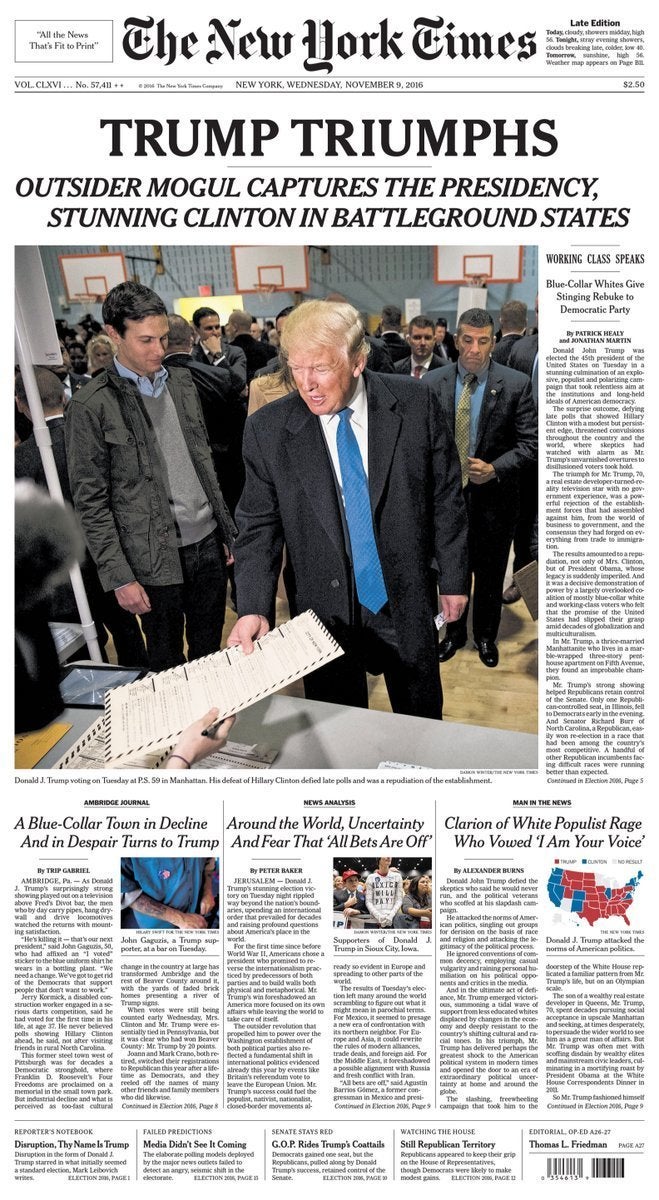 Newspapers React To President Trump
Popular in the Community