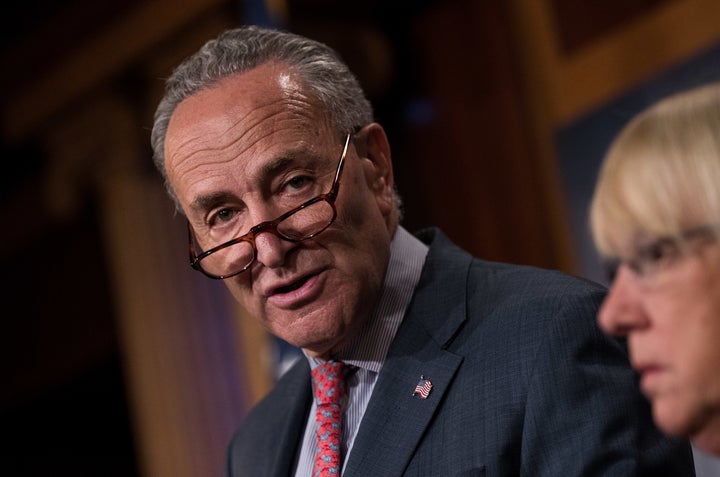 WASHINGTON ― Senate Minority Leader Chuck Schumer (D-N.Y.) issued a warning to President Donald Trump on Wednesday: Withdraw your nominee for U.S. Department of Agriculture chief scientist, Sam Clovis, or prepare for an all-out fight to sink his nomination.
"President Trump should withdraw the Clovis nomination immediately," Schumer said in a joint statement with Sen. Brian Schatz (D-Hawaii) provided to HuffPost. "If President Trump refuses to withdraw Mr. Clovis, we will vehemently oppose his nomination and urge our colleagues from both parties to come together and summarily reject him as well."
Trump had to know he was inviting controversy last month by tapping Clovis, a former Iowa Senate candidate and conservative radio host, to be a top scientist at USDA. For starters, he doesn't believe in climate change.
"I am extremely skeptical," Clovis said in a May 2014 interview on Iowa Public Radio, when asked about climate change. "I have looked at the science and I have enough of a science background to know when I'm being boofed. And a lot of the science is junk science. It's not proven; I don't think there's any substantive information available to me that doesn't raise as many questions as it does answers."
These are all reasons Clovis is "wildly unqualified" for a leading role at USDA, said Schumer and Schatz.
"In this time of great division, our nation cries out for healing, unity and clarity on the path forward from our elected leaders," the two senators' statement said. "Unfortunately, for Donald Trump to nominate and to advocate for Senate confirmation of someone with views as backwards as Mr. Clovis's, is not only a signal to the darkest and most evil forces in this country to carry on, but a clear as day message to the world that this administration continues to tolerate hate."
In a recent tweet, Schatz tied Clovis' nomination to the hatred on display at the white supremacist rally in Charlottesville, Va. last week.
A White House spokeswoman did not respond to a request for comment.
Trump doesn't need Democrats to get Clovis confirmed. It takes 51 votes in the Senate to confirm him, and there are 52 Republicans.
If all Democrats voted against Clovis, they would need three Republicans to vote with them in order to kill his nomination. It's possible. Congress is on break until early September, but when senators come back, expect Schumer to be on the hunt for that handful of GOPers turned off by Clovis' record.
Before You Go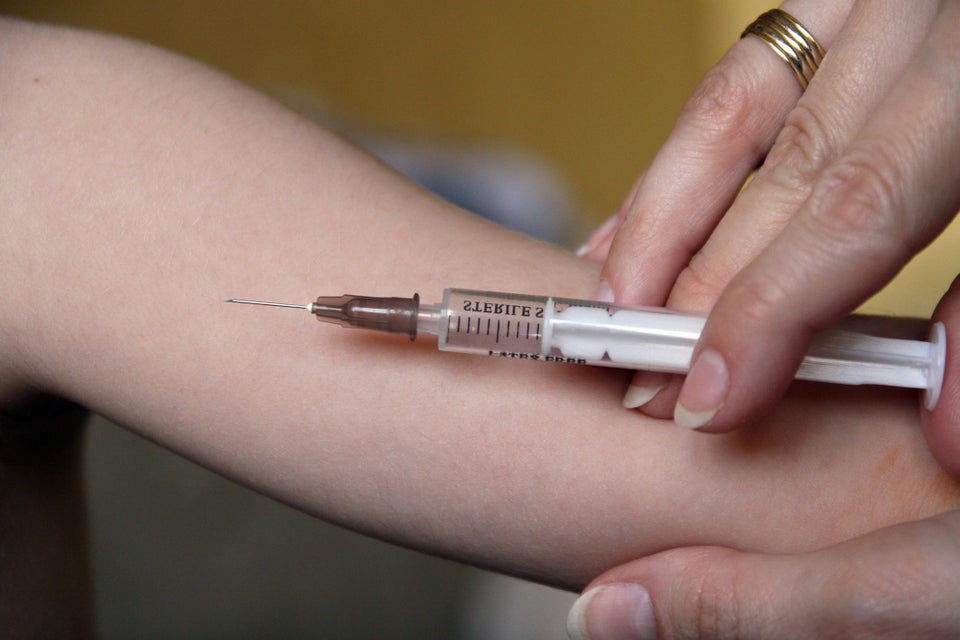 The Many Conspiracies Peddled By Donald Trump
Popular in the Community