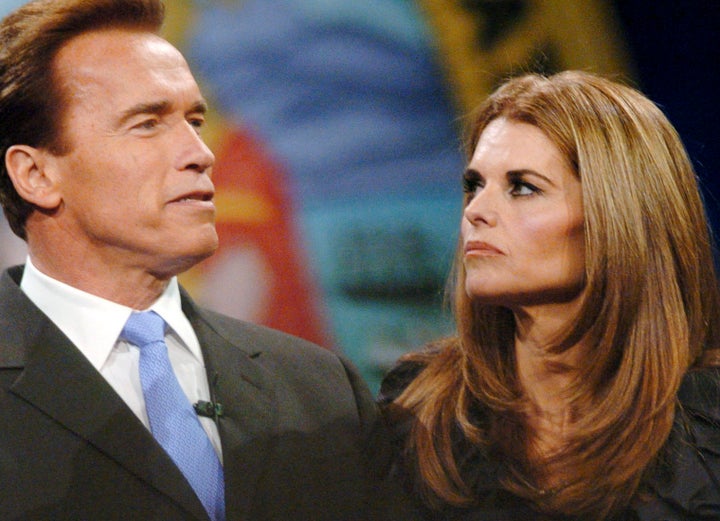 UPDATE: TMZ has photos of Maria Shriver's fixer upper, which she purchased last week for an estimated $10 million. The 11,000-square-foot home, which is being redone, will have eight bedrooms, seven bathroom, a gym, theater, and wine room.
_____
PREVIOUSLY: The first, and often most contentious, aspect of Maria Shriver and Arnold Schwarzenegger's divorce settlement has been hammered out: the house.
According to TMZ, Schwarzenegger will remain in the family's Brentwood mansion while Shriver is buying a new $10 million pad merely three miles away, making it easy for the kids to move between them. The deal on her home is expected to close soon.
Shriver filed for divorce last week, two months after revelations surfaced that Schwarzenegger had fathered a child with former household staffer Mildred Patricia Baena. She cited "irreconcilable differences" for the split, and requested custody of the couple's two minor children, 17-year old Patrick Schwarzenegger and 13-year old Christopher.
The couple, who are worth an estimated $400 million, reportedly have have no prenuptial agreement, so all assets acquired during their 25-year marriage may be divided 50-50 under California's community property laws. However, according to RadarOnline, Schwarzenegger plans to give Shriver a "generous" settlement exceeding what's required by law.
No other aspects of their settlement have been worked out. Sources tell TMZ that the pair are "in the very beginning stages" of determining who gets what.