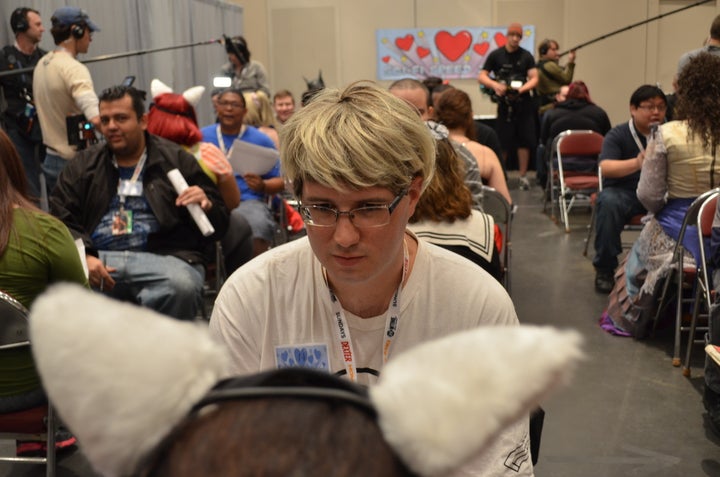 Real-life dates can break real-life hearts.
Sci-Fi Speed Dating was a hit for self-proclaimed geeks and nerds at New York Comic Con this year -- 200 people signed up and got real fictional. But a love scandal ripped hearts in two during one of the sessions on Saturday, leaving lusty Princess Leias and sexy Superwomen without partners in crime fighting.
The molten hot asteroid of several women's eye was a man dressed up as Bane, one of Batman's arch enemies. Ladies who spoke to HuffPost Weird News said the man was a real charmer during the 2-hour quick-date fest, despite his character being a real nemesis.
But it turned out that Bane was a real life Two-Face.
"We found out he was married," said a disheartened 22-year-old Jessie Sharcoff of New York. "We heard it through the grapevine."
GALLERY: Comic Con PHOTOS (Story continues below):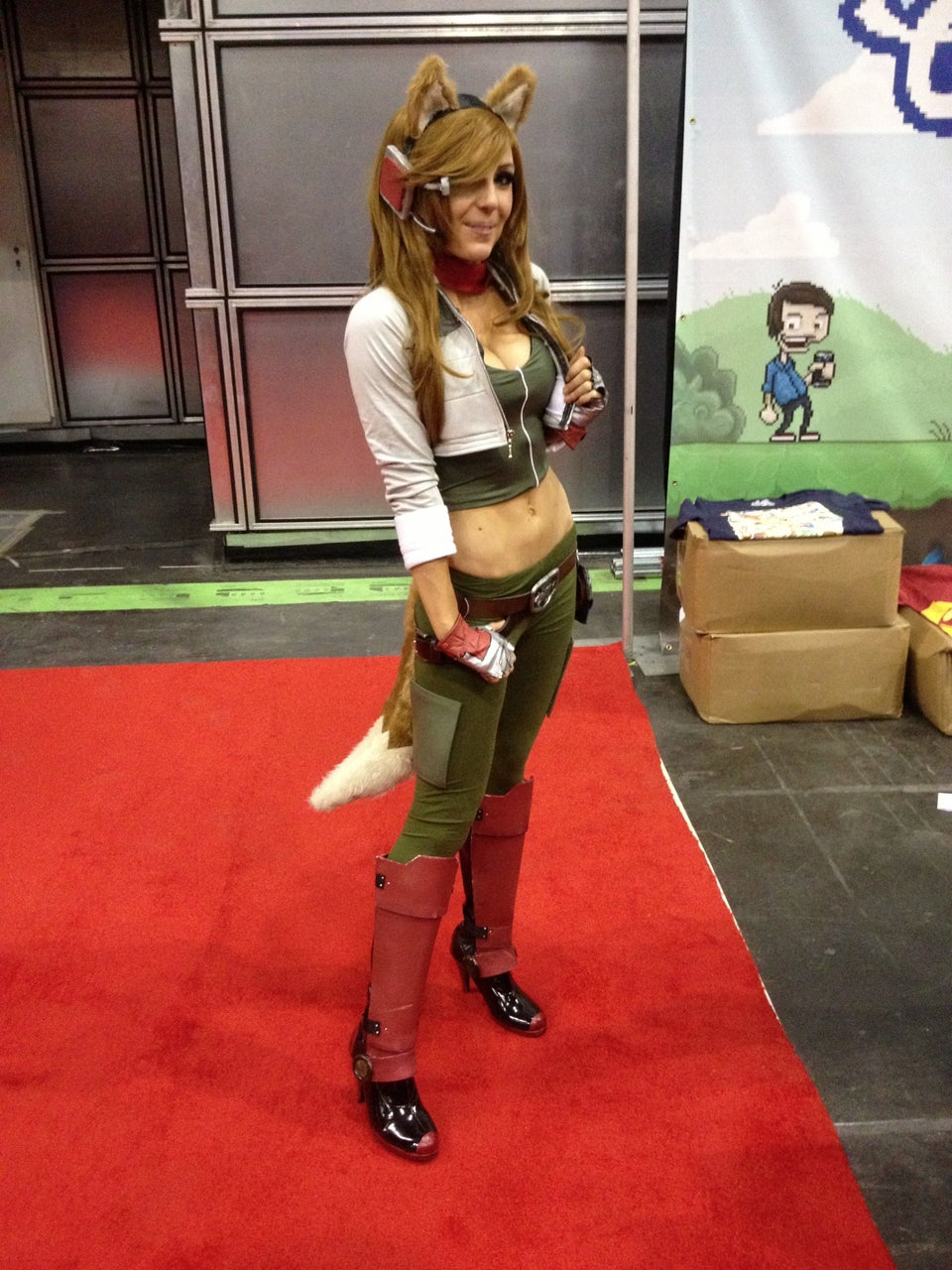 New York Comic Con 2012
In Sci-Fi Speed Dating, nobody gives out their names. Instead they're assigned a number -- to avoid the occasional stalker -- and at the end of dozens of rounds, each person writes down his or her favorite numbers. It's all in hopes that someone they picked out wrote down their number, too.
But during one of Saturday's sessions, married and monogamous Bane skewed the results -- for Sharcoff, anyway.
"What a waste of time!" she said.
Bane refused to comment on his alleged debauchery.
Other participants, like Batman -- also known as Kamel Nelson, 25 -- had a blast talking with other like-minded fanboys and girls.
"It was a lot of fun, I'd definitely do it again," Nelson said with a grin. "I met some that I liked, but they didn't feel the same way. At least this time … I'll go again."
Ryan Glitch, the event's founder and self-proclaimed Geek Doctor of Love, said that plenty of participants got second dates out of the deal.
"There was a lot of success out there," he said. "We had so many people we had to turn away about 1,000."
Before You Go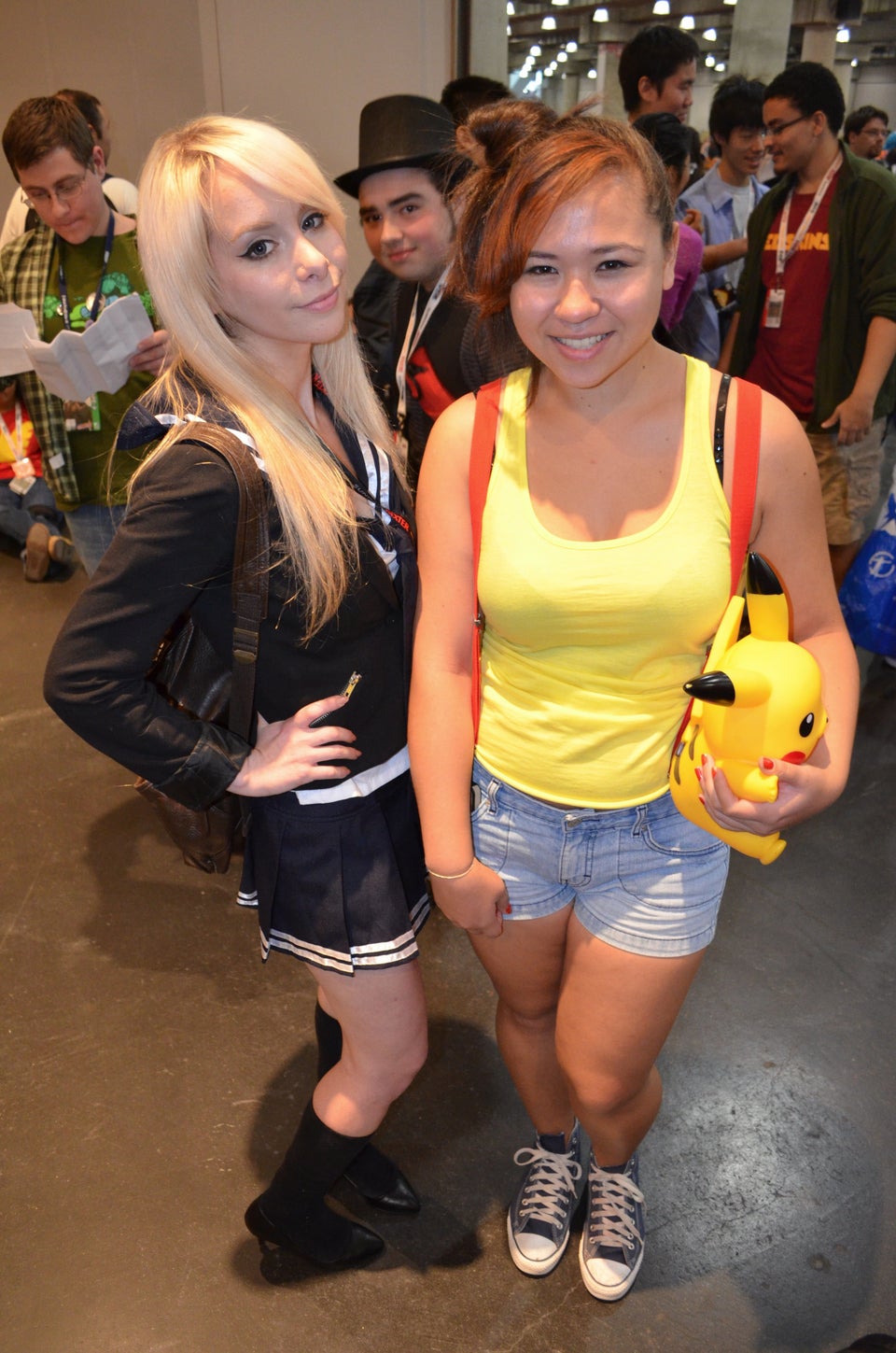 Sci-Fi Speed Dating
Popular in the Community