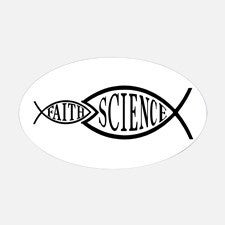 Science is for smart people. Religion is for knuckleheads. Science is modern and more highly evolved, whereas religion is medieval and pre-enlightened. Science is rational, whereas religion is dogmatic. And, most importantly, science strives for world peace while religious traditions foster violence. Science and religion are enemies, and the sooner science wins a decisive victory the better!
Are these beliefs accurate? No, not even close. This set of beliefs belongs to a self-serving ideology that clings to research laboratories like moss to the north side of a tree. It gives color, to be sure, but neither science nor the tree need such moss.
Some scientists have become atheists, as we know. But, this is their choice. Atheism is not a requirement to pursue solid science. Large numbers of the world's best researchers are religious believers. Science does not require atheism, reductionism, or materialism. Anti-god-ism cannot be patented by those who heat with Bunsen Burners or talk in formulas.
This becomes clearer as we review recent history. The quiet 1966 publication of Issues in Science and Religion, authored by hybrid physicist and theologian Ian G. Barbour, became the blueprint from which, now a half century later, an entire bridge discipline has been constructed. That discipline is known as "Science and Religion" or, sometimes, "Theology and Science." Rather than see science and theology as in conflict or even independent from one another, Barbour built the bridge for dialogue and even integration. Today's scholars cross that bridge daily. So, we ask: just how was that bridge constructed? For details, see the newly published article in the journal, "Theology," by Ted Peters, "Cult Books Revisited: Ian Barbour's Issues in Science and Religion."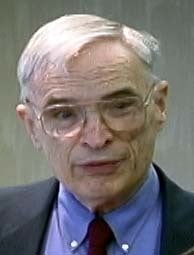 The quarterly journal, Zygon, like Barbour's book, was first published in 1966, and is still in print. The subsequent Zygon Center for Religion and Science has sustained first rate scholarship in "Science and Religion" during this same fruitful period.
Ian Barbour planted seeds fertilized by numerous other intellectual gardeners over the world who today seek friendship, not foe-ship, between science and faith. For example, at the Francisco J. Ayala Center for Theology and the Natural Sciences housed in the Graduate Theological Union in Berkeley CA, Robert John Russell holds what is affectionately known as the "Barbour Chair" in theology and science. Visit: ctns.org along with the journal site for Theology and Science. Notable as well is the fine work performed by ESSSAT (The European Society for the Study of Science And Technology) with its biennial global gatherings. "Omega: India Journal of Science and Religion" along with The Australian Theological Forum at ATF Press offer a long line of publications on current frontiers where science and theological reflection meet. Finally, one can only applaud the centuries of work performed by astronomers at the Vatican Observatory, bi-located in Rome and at the University of Arizona, Tucson.
If you would like to think out of the science-versus-religion box and explore a new horizon of cooperation, dialogue, and mutual interaction, look at the flowering in gardens around the world from seeds planted by Ian G. Barbour.
For you who do not regularly read my blog, I am a fictional character in the thriller, For God and Country. I am a former CIA operative currently serving as a Lutheran pastor on the south side of Chicago. My doctorate from Michigan State University is in astrobiology and I give special attention to Society, Science, and Spirit.
REAL LIFE. REAL NEWS. REAL VOICES.
Help us tell more of the stories that matter from voices that too often remain unheard.
This post was published on the now-closed HuffPost Contributor platform. Contributors control their own work and posted freely to our site. If you need to flag this entry as abusive,
send us an email
.