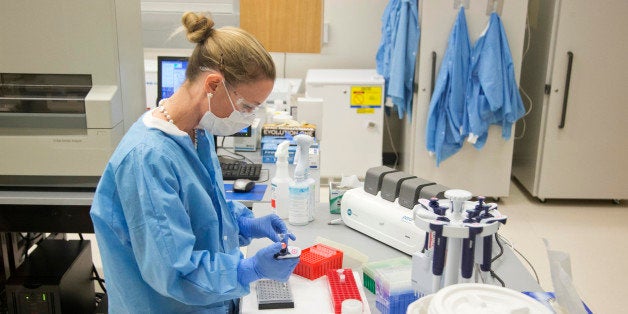 Kai Landskron is not a merchant. He doesn't have an economics degree or a background in business, or a history of peddling or manufacturing goods.

For the past few weeks, however, Landskron has played the part of salesman. Specifically, he is selling "Dinner and A Movie" discount cards for $10. This is not his platonic ideal of a hobby. Rather he's hoping, earnestly and a bit desperately, that he will make enough money to supplement his other, real career.

Kai Landskron is a chemist. He's been fascinated by the science of matter since he was a child conducting classroom experiments in Kulmbach, Germany. The bug stayed with him through his pursuit of a Ph.D. at the University of Munich and postdoctoral research at the University of Toronto. Like many scientists, his attention drifted to America when he started contemplating his post-academic steps. And in 2006, in what was to become the launching pad of his career, he became an associate professor of chemistry at Lehigh University.

But Landskron chose a piss-poor time to throw himself into the field of scientific research in America. Over the past decade, funding has failed to keep up with inflation -- and in recent years has fallen -- even as the number of scientists applying for it has grown.

Landskron didn't anticipate this. Like virtually everyone else, he heard politicians profess their fidelity to science and support for funding that mission. He assumed he'd have professional stability. But when budget cuts arrived these past few years, he was left with a choice: deal with the growing futility of the grant application process or sift for other gold.
He chose to hawk discount cards.
"The state of scientific research is not very good, because it actually shouldn't really rely on funding models like this. The traditional funding model should actually be sufficient, but I don't think they are anymore," he told The Huffington Post.
"You put a lot of effort into something, and then basically your time is getting wasted when your proposal has been rejected. The higher the rejections get, the more time you waste and the more you start thinking about, 'Is my time really well-invested or is there something else that I could do?'" he added.

It's difficult to say that funding for science is at a crisis point. The United States continues to spend more than any other country on biomedical research. But the trends over the past decade have been alarming, and America's pre-eminence is at serious risk. Whereas in 2003, 30 percent of applicants for research project grants from the National Institutes of Health were being awarded, in 2006 that number was down to 20 percent. By 2014, the number had fallen to 18 percent.
Lawmakers of all ideological stripes insist this is a disaster. But there are only modest reasons to assume that, come October 2015, they will pass funding bills to fully replace spending cuts set to take hold again as part of sequestration. As NIH director Dr. Francis Collins recently told the Huffington Post, "You do get a certain sense of cognitive dissonance from the difference in the way in which words are being spoken and yet dollars are being put forward."
The result has been what Collins recently called the worst climate for young scientists in the last 50 years, and what champions of more investment have lamented in sharp, depressing terms.

"I fear for the future of biomedical research because we'll discourage people from going into the field," Sen. Dick Durbin (D-Ill.) recently told HuffPost in an interview. "Then there's just this whole world of opportunity that will be lost. You know, it just strikes me as so obvious that this not only saves money, it also alleviates human suffering. It's one of those few things everyone has gone through in some way or another."

Landskron, in some respects, is among the fortunate. Two and a half years ago, he received tenure from Lehigh. He currently has grant money from the National Science Foundation and the Department of Energy, enough to continue studying the application of nanoporous materials in the pursuit of greenhouse gas reduction (think: purifying the air of carbon dioxide).

But his story is symbolic of the struggles many in the field now face; his inventive fundraising idea emblematic of the quirky depths scientists go in pursuit of their research.

Landskron calculates that he spends more than 50 percent of his professional life trying to find funding. Though he's surviving now, he still needs money to buy materials and supplies and to pay for projects he wants to do but hasn't gotten support for.
Spending most of your day applying for grants rather than conducting science can affect your psychological state. And as it became clear that no major government investment was likely to come, Landskron looked elsewhere. He didn't want to ask Lehigh for help, since he'd be depriving someone else's research of funding to benefit his own. Nor did he think charitable contributions would prove more fruitful, since donations are tight there too.

So he did what many people do in desperation: He Googled. Landskron came across a website offering fundraising products and decided to purchase discount cards. Because they were valid nationwide and inexpensive to ship, he figured it would give him the best shot to create a large pool of potential donors.
The cards cost $3 each for him to purchase and 50 cents to ship. Landskron is selling them for $10, but he isn't capping purchasing prices. If folks want to overpay, who is he to stop them? With deals like $10 off an Indian meal of $50 or more, or 10 percent off a purchase of Capitol Grounds Coffee (just two of the items available in downtown D.C.), his hope is that enough people will be enticed that he'll raise roughly $10,000 in one year.
"I'm reasonably confident that it will work," he said
There really isn't a template upon which he can base that confidence. Scientists have been crowdsourcing donations for years now, to varying degrees of success. Landskron says he knows of just one other scientist who is selling discount cards. That's likely because research generally works best with guarantees. Monetary support is fantastic. But if you get a large amount of donations the first year and a paltry amount the second year, it limits your ability to conduct actual science.
Just how sustainable the public's appetite is for discount cards is anyone's guess, including Landskron's. When he spoke to The Huffington Post last week, he had bought just 50 cards and sold even fewer. Absent a link posted on his Lehigh University site, he is struggling to get the word out that he's now partially in the merchant business.
"I think the card is a good product. I mean, I would buy it if I could. I can't because I can't make donations to my own account," he said. "And I think that there are also people interested in supporting science. This model, it can't actually support science without the pocket getting empty. And I think that's an attractive combination."
Before You Go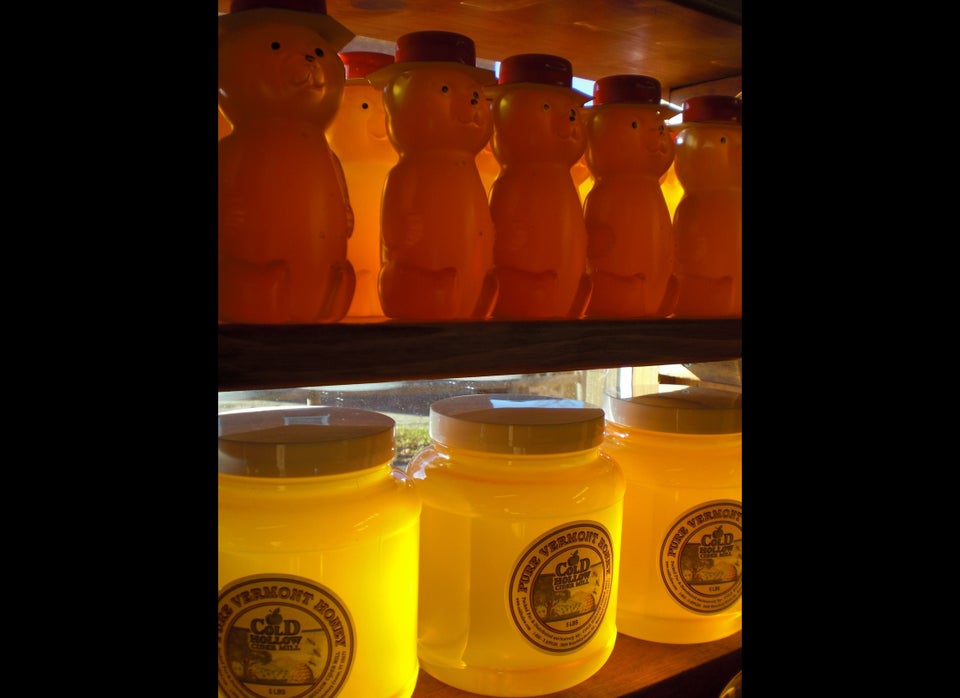 What Climate Change Just Might Ruin
Popular in the Community