Editor's Note: This post is part of a series produced by HuffPost's Girls In STEM Mentorship Program. Join the community as we discuss issues affecting women in science, technology, engineering and math.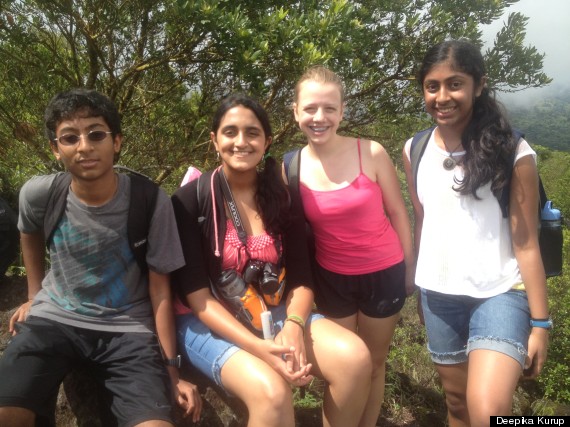 If you were asked to envision a scientist, what image would come to your mind? The common stereotype that most children kindergarten through college have of a scientist is a guy wearing a white lab coat with disheveled hair, big glasses, a clipboard and several beakers of mysterious colorful liquids giving off clouds of smoke. As for adults, the majority view scientists as peculiar and secluded workaholics who spend 100 hours a week slaving away in anisolated laboratory. On the contrary, these stereotypes and reality are poles apart.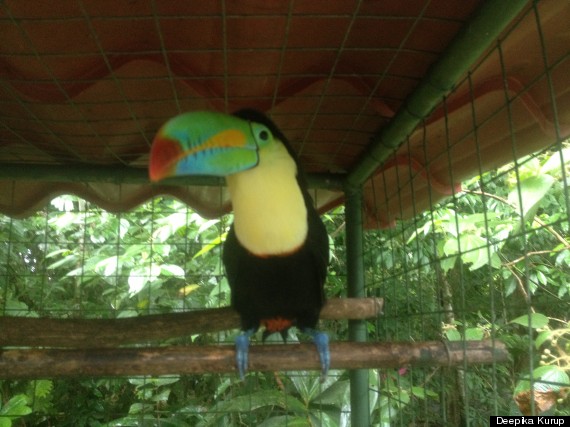 Recently I had the opportunity to take part in a scientific experience far from my laboratory (a.k.a. my basement) and into the ecologically diverse country of Costa Rica. As part of the prize I won for placing first in the Discovery Education 3M Young Scientist Challenge, I travelled to Costa Rica and visited different cities like Sarapiqui, La Fortuna and San Jose. For one week other young scientists and I traveled through Costa Rica while learning a lot of science and having close encounters with different kinds of marine and land animals. Costa Rica supports a huge amount of wildlife due to its geographical placement between North and South America. It is home to more than 500,000 species, which represents nearly 4% of the total species estimated worldwide!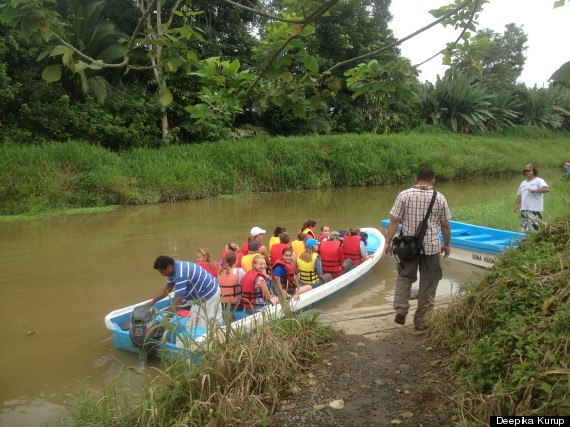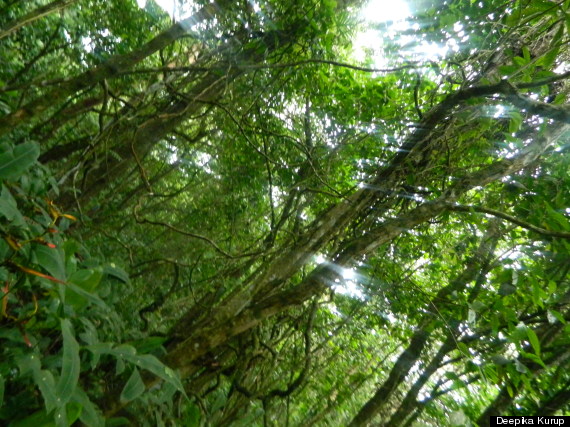 First we worked alongside conservationists to preserve wildlife at a leatherback turtle rescue center. The village we stayed at was on an island only accessible by boat or plane with no electricity. We helped the volunteers preserve turtle populations by removing rubbish from the shoreline to create a safe environment for turtle hatcheries. When it was dark used headlamps to search for frogs and insects followed by a night in a candle lit cabin.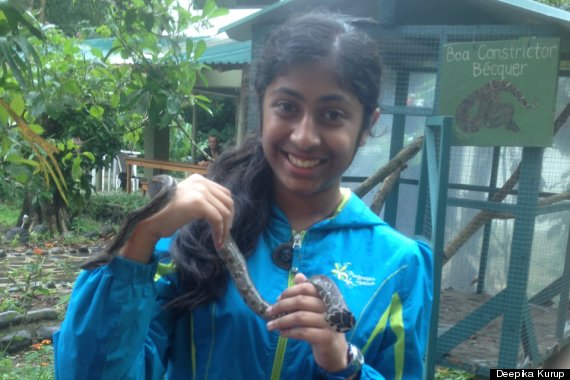 We then volunteered at a wildlife rescue center and environmental educational institute where we learned more about Costa Rica's biological diversity and helped feed native animals that are soon to be released to the wild. I got to hold a boa constrictor and feed white-faced monkeys! We also learned the science behind sustainable living when we visited a completely self-sustaining educational center and learned how the locals grow their own food and produce their own electricity.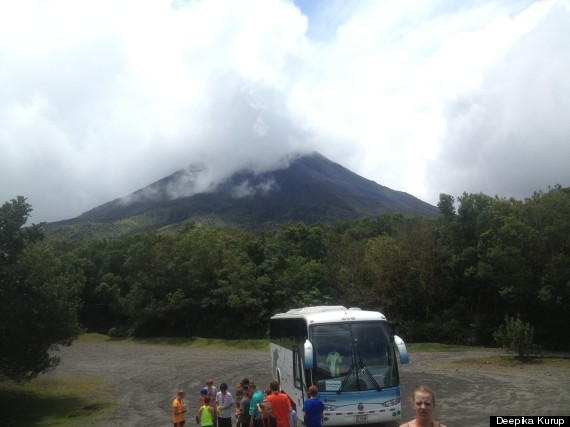 Next we stayed at Mount Arenal where we studied seismic activity and had a special briefing from a scientist at a volconological and seismological observatory. The views atop Arenal volcano were magnificent and we had the opportunity to soar over the forest canopy on a series of zip lines. The highest was 650ft high and the longest was a mile and a half long! During our stay at Arenal, we rode 4x4 vehicles over the mountainous landscape and took a nature hike through the rainforest. After reaching the top, we rappelled down and through waterfalls to the beautiful canyon below!
On the last day we got a hands-on introduction to rocket science where we learned about new rocket technology that will be used on the international space station. We met with engineers at an aeronautics research facility and learned about the creator of an innovative propulsion system who is one of the most successful astronauts in history and the only Costa Rican to have traveled to space.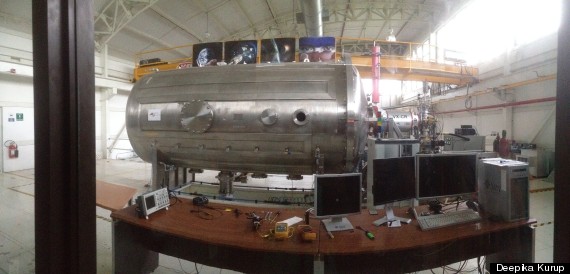 During my Costa Rica STEM experience, I proved that being a scientist doesn't mean working in a lab all day and night. A scientist is one who loves learning and getting a better understanding of the world from helping preserve wild-life, creating self-sustainable ecosystems, learning about volcanoes or inventing propulsion rockets. I think that schools should really emphasize that science is so much more than wearing a lab coat and mixing chemicals. Kids need to be aware of the excitement and adventures science can bring!
Related
Popular in the Community