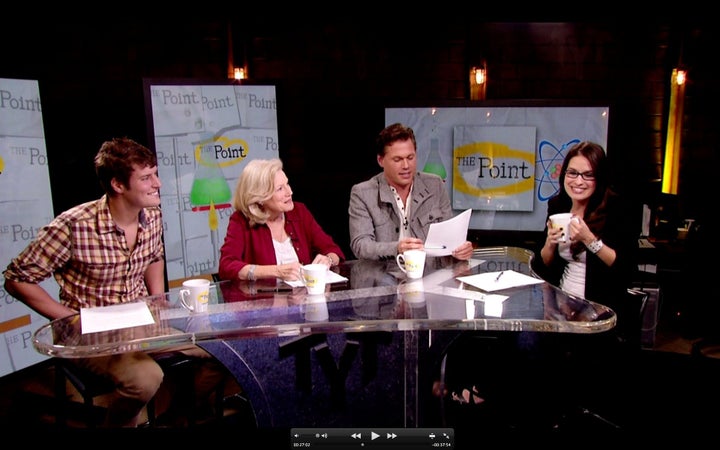 I was recently invited to guest host "The Point," presented by "The Young Turks'" YouTube channel, TownSquare. As the Science Correspondent (and resident nerd) here on The Huffington Post, I wanted to ensure that this episode would be sciencetastic. To that end, I invited a great panel to join me, including science writer KC Cole, science comedian Tim Lee, and science blogger Max Lugavere.
We discussed three points, the first from journalist and author of "The Republican Brain: The Science of Why They Deny Science - and Reality", Chris Mooney, who spoke about the differences in how we think across the political divide. Next, Stanford University education professor Linda Darling-Hammond made a point about the state of science education in this country. Finally Phil Plait, The Bad Astronomer, discussed asteroid mining. I hope you'll take the time to check out this special episode, and don't forget to leave a comment below. Talk nerdy to me!
REAL LIFE. REAL NEWS. REAL VOICES.
Help us tell more of the stories that matter from voices that too often remain unheard.