A science project left on a school bus this morning led Boulder police to lock down Fairview High with the school's students corralled in the gym and auditorium, shut down streets and bring in the department's bomb squad.
A school bus driver found an unattended reusable grocery bag containing the project on a bus this morning at Fairview High School, according to Boulder police spokeswoman Kim Kobel. The driver -- who officials say did not think the device was suspicious -- took the project into the school in an effort to return it to the student.
A staff member inside the school thought the device looked suspicious and took the bag into the parking lot and called police.
After about an hour, though, police determined
the "device" was a science project left in a student's backpack. The device was an electromagnetic project that included pipes, wires and a battery, Kobel said.
The father of the student heard about the incident from the school and suspected it might belong to his son, who had lost a science project on a bus over the weekend. A bomb robot was able to video the device and the student identified it as his project.
Because the backpack was left on the bus accidentally and no threats were made, Boulder police said the student will not face charges, Kobel said.
The incident comes exactly one week after an explosive device was discovered at Centaurus High School in Lafayette and detonated. Police arrested a juvenile student in that case.
Kobel said the response was protocol for a suspicious package, but did say recent events had police on on their toes.
"It's fair to say since the incident in Boston and at Centaurus we are always on high alert," Kobel said.
Kobel said in cases like this or at Centaurus -- in which a faculty member took the bomb out of the school -- people should leave any suspicious device alone and call police.
"We would advise anyone who finds a device like this to get out of there and call 911," Kobel said. "Don't pick it up if you don't know what you're dealing with."
Fairview held its graduation Sunday, but freshmen, sophomores and juniors are still in school for finals week. According to an email from the Boulder Valley School District, school will resume as scheduled. The first period will be rescheduled for later this week.
After the district acknowledged last week that "communications should have gone out sooner" following the Centaurus incident, the district today sent out an email shortly after the device was discovered at around 8 a.m. Another was sent at about 9:19 a.m. saying the students had been moved to the gym, and a third notification was sent at 9:25 a.m. indicating the device was a science project.
"I think this one went a lot faster," said Boulder Valley spokesman Briggs Gamblin. "It was a better job, and we had quick communication from the Boulder Police Department and they worked closely with our director of security, who was on site."
Gamblin said instead of waiting like they did at Centaurus, the district sent out notifications as soon as it knew police had found a device.
"We learned a lesson from Centaurus," Gamblin said. "We can't wait to respond until we've answered every question because information is always changing. You start with one or two things you know. We knew there was a device and we knew the students had been moved."
Gamblin said just as the district learned from the Centaurus incident, they will examine their response today.
"Undoubtedly there are some things we can do better," he said. "We're not saying it was perfect, but we're definitely saying it was an improvement." ___
(c)2013 the Daily Camera (Boulder, Colo.)
Distributed by MCT Information Services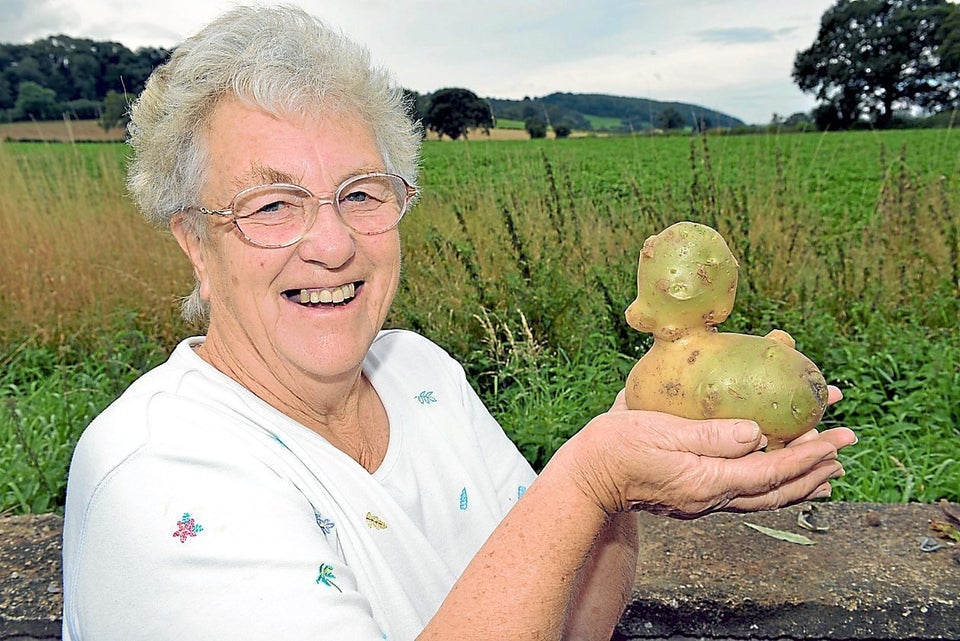 Weird News: Strange, But True
Popular in the Community