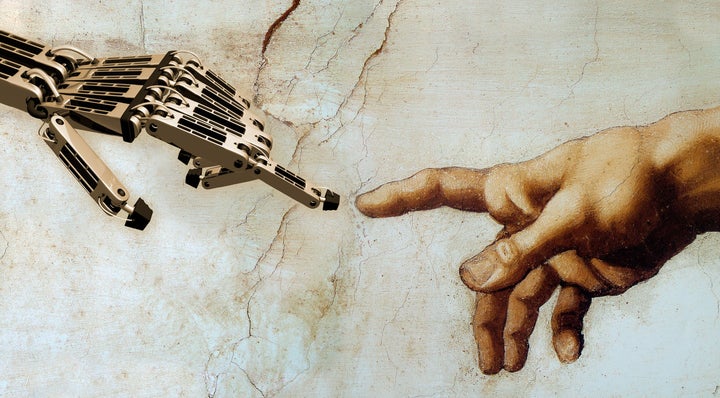 The standoff between science and religion -- between fact-based and faith-based ways of thinking and explaining the world -- is nearly as old as human thought itself.
In fact, the conflict may be rooted in the very structure of our brains, according to research published last week in the journal PLOS One.
The researchers observed on the neurological level a deep-seated tension between analytical reasoning -- which is associated with disbelief in God -- and moral reasoning -- which is associated with belief in God or a "universal spirit."
The new study reinforces the findings of a previous study by the same research team which showed that the brain has an analytical network used for critical thinking and a social network that allows us to empathize and engage in moral reasoning.
There is an opposition between the two networks, according to the research team. When people are experiencing faith in a supernatural entity, they suppress the brain network used for analytical thinking. And when they reason about the physical world, they disengage the brain network involved in empathy and moral reasoning.
The findings echo the philosophy of German idealist thinker Immanuel Kant, who held that there were two different types of truths, the empirical and the moral.
"Kant distinguished between theoretical reason (science) and practical reason (morality)," the study's lead author Dr. Tony Jack, a professor of philosophy and neuroscience and director of the Brain, Mind and Consciousness Lab at Case Western Reserve University, told The Huffington Post in an email. "Kant pointed out these two types of reason can conflict, and that is pretty close to what we now see in the brain. So in some sense the conflict is rooted in the brain."
Because these two networks suppress each other, we come to favor one mode of thinking over the other -- setting the basis for the conflict between science and religion.
""Our dialogue around religion would be more productive if scientists respect the insights that religion can offer, and if religious individuals would respect the insights science can offer.""
In the new study, Jack and his colleagues conducted a series of eight experiments on groups of up to 527 adults. In the first experiment, for instance, the participants were asked to fill out a series of questionnaires measuring critical and mechanical thinking (both measures of analytic reasoning), empathic concern and spiritual and religious beliefs. The other experiments were a variation of the initial study.
The results of the experiments revealed that the greater a participants' belief in God, the more moral thinking and less analytic reasoning they tended to show.
"Believing in a religion or being spiritual is linked to empathic feelings, concerns and views," Dr. Richard Boyatzis, a professor of cognitive science at the university and a co-author of the study's co-authors, told HuffPost in an email. "People with some form of faith -- be it a church-attending Catholic or someone practicing yoga regularly and enjoying the spiritual sensations -- appear to think about their relationships with others and are seen by others as demonstrating more empathy in day-to-day interactions than others with less faith."
Moral concern was positively correlated with regularity of prayer, meditation and other spiritual practices. The experiments also revealed that favoring analytic thinking correlated with a disbelief in spiritual or religious ideas -- likely because faith requires the disengagement of brain networks associated with analytical thought.
"Taking a leap of faith involves shutting down brain regions involved in analytic reason," Jack said.
So will we ever reconcile scientific and spiritual approaches to looking at the world? The two ways of thinking may be converging, but the gap is unlikely to ever close entirely -- and that's probably a good thing, according to Jack.
We can learn something different from each way of thinking, and can draw on analytic and moral reasoning in different situations as they are required.
"Our dialogue around religion would be more productive if scientists respect the insights that religion can offer, and if religious individuals would respect the insights science can offer," Jack said. "They are different kinds of insight, so there is really no reason for so much conflict to arise."
And as individuals, optimal thinking likely results from a dynamic interplay of these two types of reasoning, based on the nature of the particular problem we're facing.
"We, like Kant, think these two types of reason are best applied to different sorts of issues," Jack said. "So long as each type of thinking is kept to the appropriate domain, no conflict emerges."
Related
Before You Go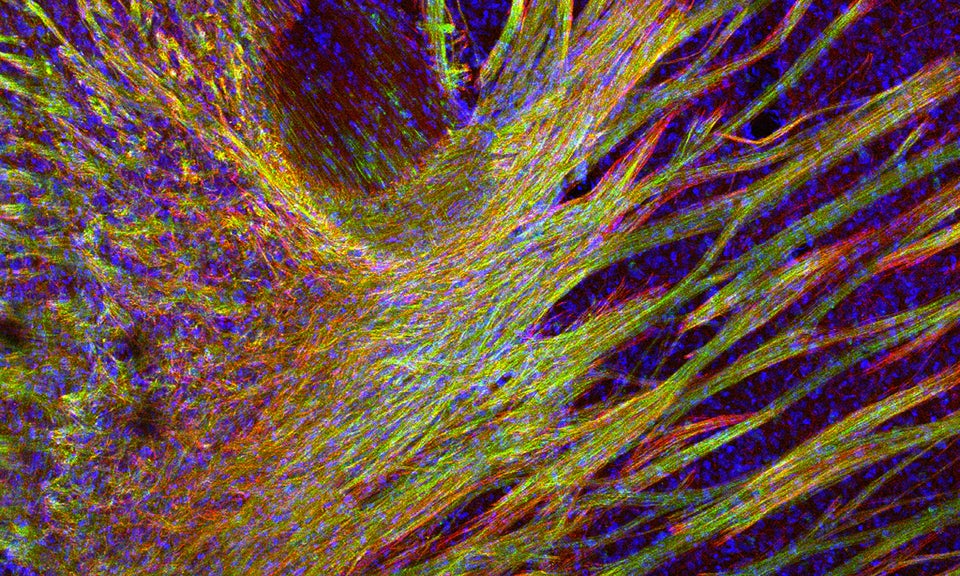 Stunning Images Reveal Beauty Of The Fragile Brain
Popular in the Community