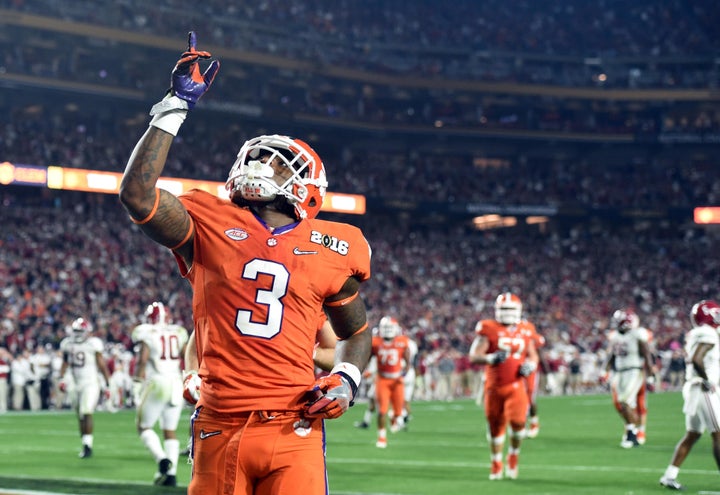 What do you get when you give a college football team $55 million to build a new training facility? A more than 140,000 square-foot complex with a 20,000-square-foot weight room, sauna, 60-person cold tub, lap pool, four hydrotherapy pools and a designated cleat drying room.
Oh, and the building will also house a basketball court, mini-golf course, barber shop, movie theater, bowling alley and laser tag.
Clemson Football broke ground for its new, much talked-about facility last November ― and it's slated to be complete this coming January. (Here's a live stream of its construction.)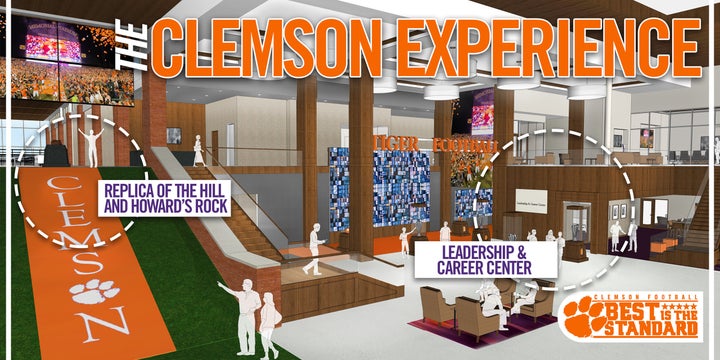 Did we mention there's going to be an indoor slide players can use to get from the second floor to the first?
Whether or not the arcade and yard games are over-the-top is a question for another article. But there's one "first-of-its-kind" feature in the complex that science (and the coaches) says will be worth the investment: the nap room.
"The number one problem is lack of sleep, and right now what guys do all over the country is bring a pillow and go find a staircase or locker or hallway, and they'll lay down and sleep, especially during two-a-days and really all year long," Thad Turnipseed, Clemson's director of recruiting and external affairs, previously told The State. "The nap room cost very little and is a great benefit."
The nap room will feature eight bunk beds, three massage chairs and bean bag chairs.
"Our administration and football coaches worked closely with architects and builders on every aspect of the new facility, making sure it serves the needs of our student athletes and is a functional space," Joe Galbraith, assistant athletic director for communications, told The Huffington Post.
"Our coaches mentioned that student-athletes often find themselves with small periods of time between classes or before a workout. These windows of time may not be long enough to warrant going back to the dorm or apartment, so student-athletes currently nap in any dark space," he explained.
"It made sense for us to provide a quiet place for them for those unexpected openings in their schedules," Galbraith said.
And it makes sense according to science, too.
Power naps = power on the field
"A short 30-minute power nap can be a great strategy and tool prior to competition," she said.
Naps are not a replacement for adequate sleep at night, Mah said. But for collegiate athletes who juggle classes, activities and rigorous training schedules, short power naps can be an excellent strategy to supplement shut-eye time when nighttime rest gets cut short for early morning practice or late-night studying, she added.
"Nap rooms are not a standard across college athletic programs, but definitely should be!"
"Sleep is frequently overlooked and sacrificed ― however [it] has an essential role for proper daytime functioning, recovery, performance and overall health," she said.
Research from Mah and her colleagues that followed the Stanford University basketball team showed getting adequate sleep improved free throwing shooting accuracy, as well as self-reported levels of fatigue, vigor and mental well-being during practices and games. Other research has linked chronic sleep loss with increased risk of injury and illness.
"Nap rooms are not a standard across college athletic programs, but definitely should be!" Mah said.
Though she added, nap rooms don't necessarily need to be a multi-million investment.
"Simply providing a dedicated space for athletes to properly nap near where they train is a step in the right direction," she said.
By the looks of the plans outlined in this video Clemson posted on their Twitter page earlier this month, it doesn't look like the football players will be lacking for much.
Sarah DiGiulio is The Huffington Post's sleep reporter. You can contact her at sarah.digiulio@huffingtonpost.com.
Related
Before You Go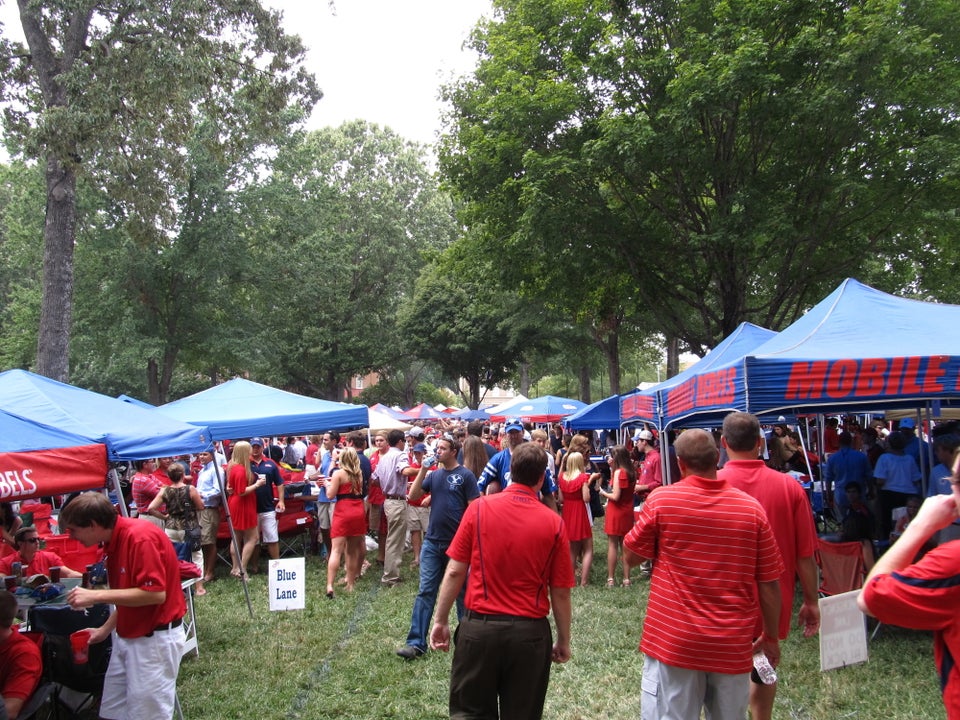 College Football Traditions
Popular in the Community