WASHINGTON -- With budget negotiations beginning in earnest, top scientific research institutions are pressuring Congress to spare them the continued pain of sequestration cuts.
The Science Coalition released a report Tuesday morning highlighting 100 companies that grew out of the investment of just $330 million in federal research funding. The report also sounds the alarm about the impact $95 billion in federal research and development cuts could have over the next decade.

"[S]equestration assures that research funding will continue to be squeezed for many years to come," reads the report. "This is a dangerous trend. Research and the transformative discoveries that flow from it require sustained funding over many years to yield results."
The Science Coalition, a nonpartisan organization of more than 50 public and private research universities, notes that federal funding for research and development has not exceeded 5 percent of the budget since 1990, and that in fiscal year 2013, it was just 3.8 percent of the budget.
The group's report is just the latest to warn about the state of science and medical research in the United States. Last week, nearly 200 medical school deans and teaching hospital CEOs delivered a letter to Congress expressing their "grave concern" over the toll sequestration was taking on their work. The $1.5 billion hit to the National Institutes of Health's budget this past year will become $19 billion in total if sequestration cuts continue as planned for the next eight years.
"Enacted and proposed cuts in NIH funding threaten current and emerging basic research opportunities across the country, as well as the clinical studies that are essential to bring scientific discoveries from the bench to the bedside," the letter reads. "Further, these cuts also will discourage young people from careers in medical research, risking the loss of the next generation of innovators and their ideas."
Warnings like these have persisted over the past year, as the threat of sequestration turned into a reality and institutions were forced to cope with severe budget limitations. But those in the scientific community finally see an opportunity in the coming months for the cuts to be reversed, or at least for their impact to be softened.
A congressional conference committee has begun discussing how to put together a budget, with a deadline of Dec. 15 to make its suggestions. Early indications are that sequestration relief will be one of its goals, largely because the cuts are slated to get worse during the next calendar year.
"I'm always an optimist and am hopeful that we will see a resolution," said Tim Leshan, president of The Science Coalition. "I'm not overly optimistic that the whole budget resolution will be fixed. But this is an area where we think we can see some positive focus."
Some scientists are hopeful because during the recent government shutdown, the same House Republicans who had cheered on sequestration demanded the president reopen the NIH, even if other agencies remained closed. Lawmakers have thought about ways to leverage that support during upcoming talks, though there is hesitancy among congressional Democratic leadership to spare one agency from the cuts while leaving others affected.
"If I had a crystal ball to answer how this will go, I'd be getting rich right now," said Terri Lomax, Vice Chancellor at the Office of Research, Innovation & Economic Development at North Carolina State University. "It is hard to tell. [Sequestration and the shutdown] has shaken all of our confidence after the past few months, but I hope there is some intent now to find real solutions so we don't have to go through this all the time."
Before You Go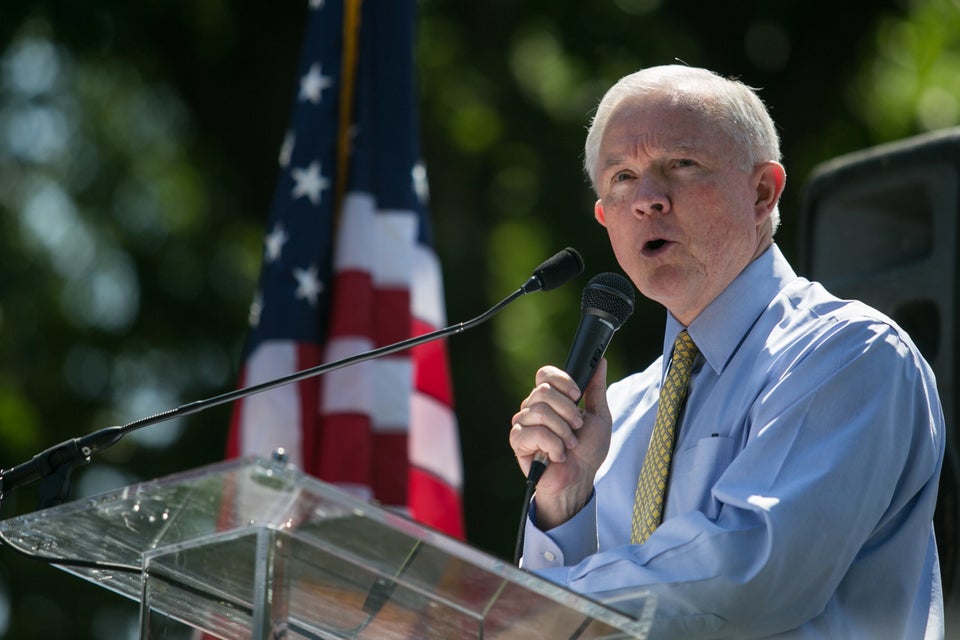 Senate Seats Up For Grabs In 2014
Popular in the Community