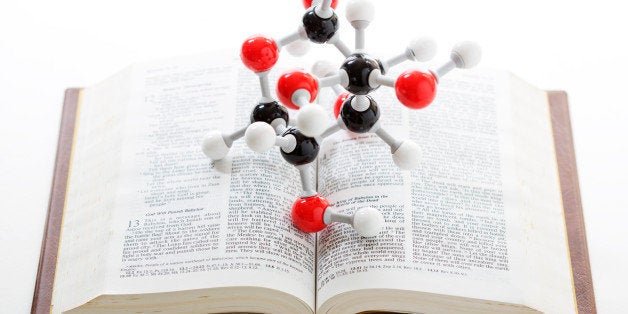 The atheist community is deeply divided about religious fundamentalism and creationism, but not about whether such preposterous claims have any validity. They disagree on whether scientists should debate fundamentalists about the "science" of the Bible. I think both sides have reasonable arguments in the debate on whether to debate.
Here are arguments against debating: What's to debate? Evolution is--true! That a man named Noah put pairs of all species from a 6000-year-old earth in an ark he built when he was 600 years old is--false! Sharing a stage with creationists just lends them credibility. In any case, evidence will eventually win. Debates are often more about oratory skill than evidence. Preachers and pseudoscientists usually have more debating experience and skills than do scientists. Should we also debate Holocaust deniers or members of the Flat-Earth Society?
Here are arguments for debating: If scientists don't defend scientific theories, we will lose the battle of public opinion. Many fundamentalists have heard only the preacher's side and a debate might spark illumination for some who listen to a scientific theory explained by a real scientist.
My opinion is that the best way to counter bad speech is with good speech. I've debated on topics that include whether God exists, if we should have prayer in public schools, whether we are a Christian nation, if atheists should be allowed to hold public office, and whether we can be moral without God. My debates have often been against fundamentalist ministers in my home state of South Carolina, with most of the audience from the minister's flock. I've never worried about giving credibility to the ministers, who more likely might be worried about giving credibility to me.
Debates are never about changing the mind of the debate opponent. I hope to plant seeds of doubt with those in the audience who are open to new ideas. I think religious discussions and debates can be especially productive for atheists. A theist is more likely to hear something new from an atheist than the other way around.
Even so, many atheists, myself included, have been overly optimistic that a rational argument will be sufficient to change minds. I now think the best we can do is make good points in a reasonable and pleasant manner. I emphasize "pleasant" because in any debate many in the audience make unconscious judgments based more on personality than on arguments. That was difficult for me to understand at first, since it's so different from my academic world of mathematics. Smiling is effective in debates and useless in mathematics.
Here's another controversial statement: I think it's usually better for Herb Silverman to debate religious fundamentalists than for Richard Dawkins to do it. This is not because I'm a better debater than Dawkins (I'm not), but because of the instant credibility and fame a fundamentalist gets by simply appearing on the same stage as Richard Dawkins. Case in point: William Lane Craig, one of the best known Christian apologist debaters, has spent countless hours trying to get Richard Dawkins to debate him. Craig has even called Dawkins a coward and then debated an empty chair that he substituted for Dawkins.
Dawkins describes here some of the opponents he would and did debate, including two archbishops of Canterbury, and why he refuses to debate William Lane Craig.
However, I did not hesitate to debate William Lane Craig at the University of North Carolina at Wilmington. You can see that debate and some of my others here. Richard Dawkins, writing in the Foreword to my autobiography, commented about my debate with Craig:
"This full-time debater (Craig) fatuously asserted that the resurrection of Jesus must be a historical fact because the disciples were prepared to die for their beliefs. Herb's answer was devastatingly succinct: '9/11.'"
On February 4 a well-publicized debate between Ken Ham, founder of the Answers in Genesis Creation Museum in Kentucky, and Bill Nye, known as the "Science Guy," took place at the museum. The "Ham on Nye" debate topic was whether creation is a viable model of origins. I watched the debate streamed live on the Internet at the College of Charleston, in South Carolina, along with members of the Secular Student Alliance and the Secular Humanists of the Lowcountry.
Students in the audience laughed at some of the claims made by Ken Ham, and laughed even more when Bill Nye described the implications of Ham's young-earth biblical world.
The atheists, agnostics, and humanists in the audience weren't concerned about the implications of a scientist debating a creationist. They were entertained, viewing Nye as an intentional comedian and Ham as an unintentional comedian. One equated Ham's defense of creationism to the propaganda film Reefer Madness, about the evils of marijuana. Some in our audience did learn more about evolution from Nye, and I hope some in Ham's flock also did. I expect the real losers of the debate were the many Christians who accept evolution. They don't want to be stereotyped as believers in either Ken Ham or in Ham, a son of the fictional Noah.
There's a lesson here, too, for atheists: Don't assume that all Christians find their "Answers in Genesis." That there is a wide diversity of opinion within religions of the world is definitely not debatable.
Popular in the Community