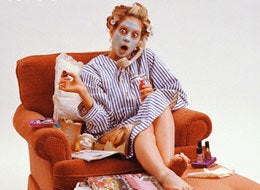 s people trudged back to work on Monday bloated from the excesses of Christmas and New Year partying, British scientists warned that buying "detox" products may do nothing to help them recover.
A report by Voice of Young Science (VoYS), representing more than 300 post-graduate and post-doctorate science students, found that no two companies use the same definition of "detox" and their claims were largely "meaningless".
"Detox is marketed as the idea that modern living fills us with invisible nasties that our bodies can't cope with unless we buy the latest jargon-filled remedy," said biologist Harriet Ball, one of the report's authors.
"Our investigation into detox products has convinced us that there is little or no proof that these products work, except to part people from their cash and downplay all the amazing ways in which our bodies can look after themselves."
Popular in the Community