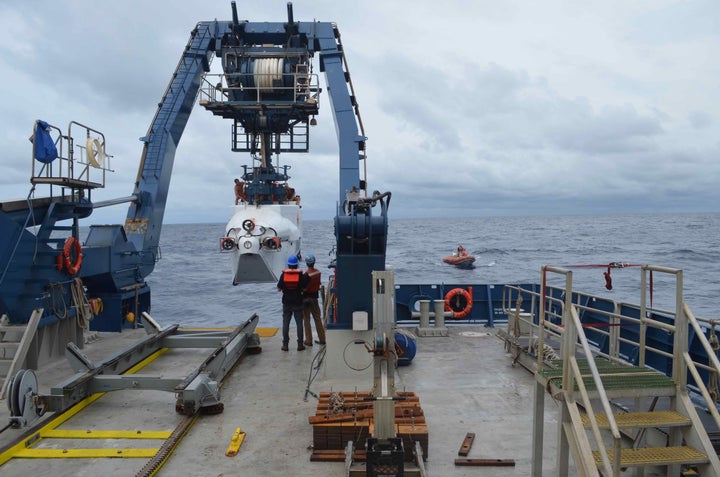 THE ATLANTIC OCEAN — For oceanographer and microbiologist Samatha Joye, there are few things more wonderful or amazing than a large colony of beggiatoa bacteria on the ocean floor.
These bacterial mats — hotspots of methane-munching microorganisms — form a sort of blanket over areas where the potent greenhouse gas seeps from the seabed, preventing huge amounts of it from entering the water column and atmosphere.
"There's nothing that makes my eyes twinkle like really thick beggiatoa mats," Joye said aboard a research ship as it headed out to sea from Woods Hole, Massachusetts.
On Tuesday, if all goes as planned, Joye and two others will become the first people to ever dive to a bacteria-rich gas seep named Pea Island, off the coast of North Carolina. Joy could hardly contain her excitement. "Like a kid in a candy store," she said.
The site, which was discovered several years ago, sits at a depth of 500 meters and is one of hundreds of gas seeps along the Atlantic coast. Joye will travel there aboard a famous deep-sea submersible named Alvin to collect bacteria and other samples and to put human eyes on a dark, watery slice of planet Earth no human being has ever seen before.
"That," she said, "is the coolest thing. Ever."
Joye, a professor with the University of Georgia who's been highly involved in researching the impacts of the Deepwater Horizon oil spill in the Gulf of Mexico, is among nearly two dozen scientists currently working aboard the R/V Atlantis, a 274-foot research vessel owned by the U.S. Navy and operated by the Woods Hole Oceanographic Institute. Over the next two weeks, the team is scheduled to use Alvin for 12 deep sea dives. All but a few are to locations no one has ever been. The researchers will explore canyons, gas seeps and coral ecosystems, making their way as far south as the Florida-Georgia border.
Erik Cordes, the expedition's chief scientist and a professor at Temple University, said the goal of project Deep Search is to identify and ultimately protect sensitive habitats in a swath of ocean that remains largely unexplored. He expects the team will make jaw-dropping scientific discoveries, but said it's hard to imagine what those might be.
"I know we're going to find something that no one's ever seen before," he said. "Those are the moments that I love."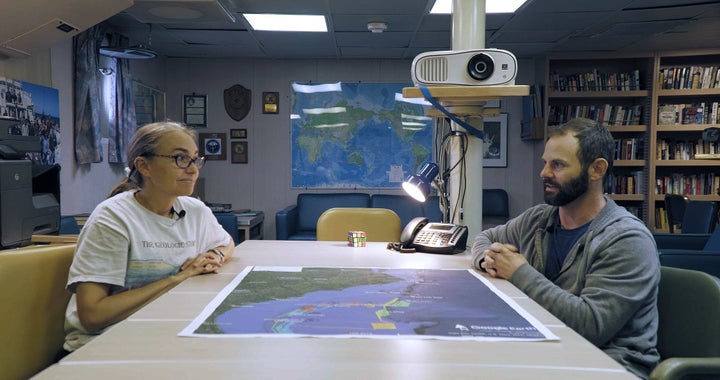 Among other things, scientists will investigate sediment chemistry, oceanography and the interactions between species. When it comes to beggiatoa, Joye's looking to better understand the relationship between these bacteria and associated microorganisms. "We all have hitchhikers," Joye said. Humans have microorganisms on their skin, in their noses and ears, everywhere. In much the same way, beggiatoa aren't alone.
"If you were a free-living microorganism who wanted to set yourself up in the perfect chemical gradient but you weren't motile, what would you do?" she said. "You'd hitchhike. You'd jump on a beggiatoa."
The bacteria, she said, are like the "bus system at a seep." They are loaded with other organisms, or "bugs" as she calls them. It's these relationships she hopes to learn more about. How do the bugs interact with beggiatoa and each other? What role do they play in the larger food web?
The cruise comes as the Trump administration is looking to boost domestic fossil fuel production. In January, Interior Secretary Ryan Zinke proposed a sweeping offshore drilling plan that, if approved, would open huge swaths of the Atlantic, Arctic and Pacific oceans to oil exploration.
While a substantial amount of mapping has been done off the U.S. southeast coast, scientists know little about how these deep ocean habitats function; or as Joye described it, "what makes them tick."
She and Cordes hope the data collected during the expedition will not only inform future management decisions but help the scientific community communicate the importance of these diverse environments.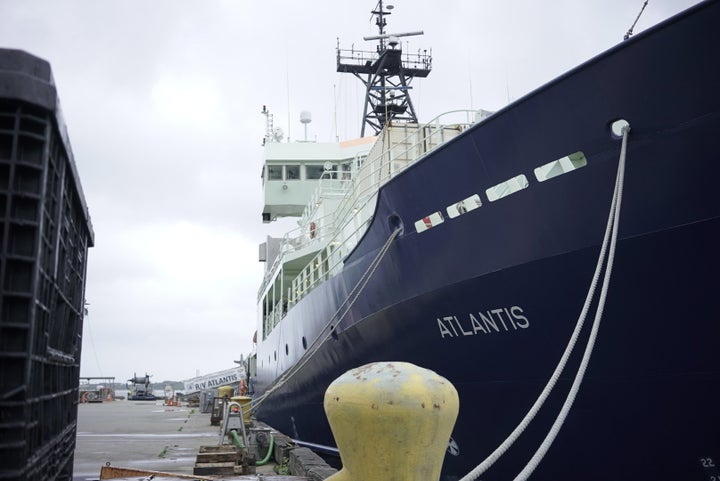 "It's all connected together," Cordes said. "If there are some impacts in these deep-water habitats from offshore drilling, that's going to be felt in the shallow water fishery community."
It's those connections — the ones people don't think about — that the team is trying to make.
"The deep ocean isn't a big black box that everything sinks into," Cordes said. "It's this really active part of our planet that recycles and replenishes [nutrients] back up to the surface to fuel the productivity that we take advantage of."
Joye compared the deep sea to the human kidneys.
"You don't think a lot about your kidneys. Nobody thinks a lot about the deep ocean," she said. "Until they don't work. And then you're like, 'Oh my god, what have we done.'"
Editor's note: HuffPost environment reporter Chris D'Angelo is reporting from aboard R/V Atlantis until Sept. 3.
Popular in the Community