It turns out Bob Dylan has had a major influence not only on music and pop culture, but also on the scientific community.
And research shows the number of scientific articles referencing his songs and albums has increased "exponentially" since 1990.
By far the most cited Dylan song over the years has been "The Times They are a-Changin,'" with 137 references. "Blowin' In The Wind" comes in second, with 36 references, according to the study, which was published in the Christmas edition of The BMJ.
In all, 213 of 727 references were classified as "unequivocally citing" Dylan. And some are as clever as they are ridiculous. 
For example, a 2015 article published in Frontiers in Plant Sciences was titled, "Knockin' on pollen's door: live cell imaging of early polarization events in germinating Arabidopsis pollen" -- a reference to Dylan's 1973 song "Knockin' on Heaven's Door."
And then there's the 2013 paper about stem cells and brain development, "Like a rolling histone" -- a reference to the 1965 track "Like a Rolling Stone."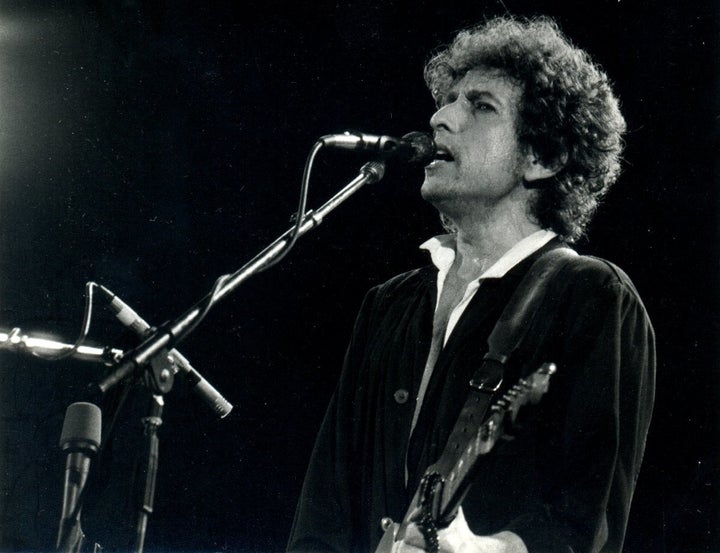 According to the research team, the recent study was inspired by a discovery in 2014 that a group of scientists at the Karolinska Institute in Sweden was sneaking Bob Dylan lyrics into their papers as part of a long-running bet.
In order to figure out just how far Dylan had permeated medical literature, the team used a list of all Dylan's song and album titles and cross-referenced it against Medline, which collects journal citations and abstracts for biomedical literature from around the world.
As LiveScience reports, researchers found that Dylan references were not unique to the Karolina Institute, and that some countries -- namely the United States and Sweden -- appeared to appreciate Dylan more than others.
They also attempted to explain why Dylan citations increased after 1990, hypothesizing that "some of the young and radical students of the 1960s who listened to Dylan ended up as medical doctors and scientists and, perhaps more importantly, as editors of journals in the 1990s and onwards."
The study even touches on Dylan's own respect and appreciation for the medical field.
In the song "Don't Fall Apart on me Tonight," recorded in the early 1980s, Dylan laments: "I wish I'd have been a doctor / Maybe I'd have saved some life that had been lost / Maybe I'd have done some good in the world / 'Stead of burning every bridge I crossed."
As for whether the medical profession shows the same respect for Dylan, the researchers write, "The number of articles citing his work suggests that it does." 
PHOTO GALLERY
Bob Dylan Through The Years
Calling all HuffPost superfans!
Sign up for membership to become a founding member and help shape HuffPost's next chapter