Andrew Pekosz, a professor of microbiology and immunology at Johns Hopkins University's Bloomberg School of Public Health, praised the vaccine's potential to prevent disease, as well as how quickly clinical trials have taken place.
"It's really been a light-speed endeavor," Pekosz, who was not involved in the vaccine's testing or development at the National Institute for Allergy and Infectious Diseases, told The Huffington Post.
Phase 2 of the trial will have two parts. In the first part, scientists will vaccinate 90 healthy volunteers to determine the optimal dose and injection site of the vaccine.
The second part will enroll 2,400 healthy volunteers in areas with potential or active Zika transmissions, including the United States, Puerto Rico, Brazil and Peru. Participants will receive a vaccine or a placebo, and researchers will observe them over nearly two years to compare infection rates among vaccinated and unvaccinated participants.
After a successful Phase 2, the clinical trial would move on to a third phase. But a successful trial in the second phase could allow the government to use the vaccine in an emergency outbreak situation, Pekosz said.
The $100 million Phase 2 trial has been fully funded, so President Donald Trump's proposed $7 billion budget cuts to the National Institutes of Health, of which the NIAID is a part, won't affect this round of vaccine testing.
It's unclear if future phases will be funded.
"In public health circles, those are the type projects that oftentimes get the axe," Pekosz said, noting that it's hard to drum up public support for vaccine research or vaccine stockpiling when the public and politicians don't perceive an infectious disease as an immediate threat.
"If in two years have another outbreak, people will say, 'Why didn't we spend the money before?'" he said.
Dr. Anthony Fauci, director of the NIAID, said Friday during a conference call with reporters that developing a Zika vaccine "a very high priority" for the institute, STAT reported.
"I'm totally intent on getting this vaccine to the point where it can be a usable vaccine," Fauci said.
Despite the public's waning interest in Zika virus, it's still a serious public health threat for pregnant women and their sexual partners. The primary vector for Zika transmission is through mosquitos bites, but it can also be sexually transmitted. Women with the virus can give birth to children microcephaly ― a severe birth defect often connected to lifelong learning and developmental disabilities, as well as smaller-than-average heads.
And according to Fauci, it's likely that the virus has or will become entrenched in the Americas, meaning the risk for pregnant women and their partners who live in or travel to the Americas is far from over.
Brazil declared Zika a public health emergency in 2015. The virus has since spread to most of Central America and South America, India, Southeast Asia, Central Africa, Miami, and Brownsville, Texas, according to the U.S. Centers for Disease Control and Prevention.
"The Brazil outbreak is the scenario we want to try to avoid," Pekosz said. "There's nothing that we've learned so far that an explosion of Zika cases can't happen again."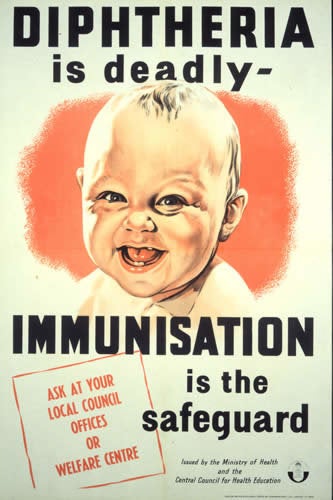 Retro Illustrations On Vaccines