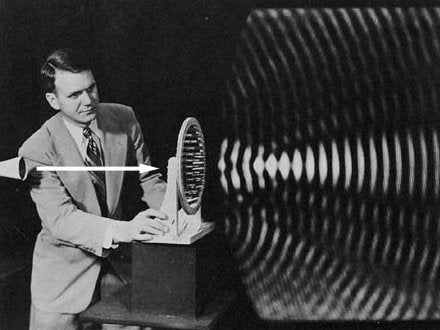 Turning conventional neuroscience on its head, new research suggests the human visual system processes sound and helps us see.
Here's the basics of what was Neuroscience 101: The auditory system records sound, while the visual system focuses, well, on the visuals, and never do they meet. Instead, a "higher cognitive" producer, like the brain's superior colliculus, uses these separate inputs to create our cinematic experiences.
The textbook rewrite: The brain can, if it must, directly use sound to see and light to hear.
The study was published last week in the journal BMC Neuroscience...
...Researchers trained monkeys to locate a light flashed on a screen. When the light was very bright, they easily found it; when it was dim, it took a long time. But if a dim light made a brief sound, the monkeys found it in no time - too quickly, in fact, than can be explained by the old theories.
Recordings from 49 neurons responsible for the earliest stages of visual processing, researchers found activation that mirrored the behavior. That is, when the sound was played, the neurons reacted as if there had been a stronger light, at a speed that can only be explained by a direct connection between the ear and eye brain regions, said researcher Ye Wang of the University of Texas in Houston.
Read the full story here.