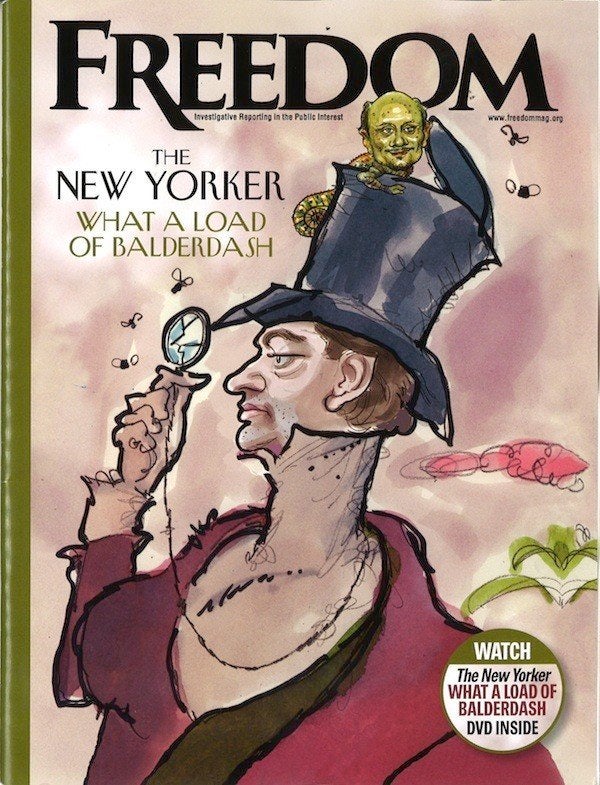 The Church of Scientology is hitting back at the New Yorker with their own parody of the magazine, entirely devoted to criticizing Lawrence Wright's journalism.
It's not the first time that Freedom has been used to attack a member of the media. In July 2010, an issue was devoted entirely to Anderson Cooper, who had aired a critical series about Scientology.
The cover reads "The New Yorker: What A Load Of Balderdash," and the magazine is even replete with a three-part DVD that picks Wright's journalism methods apart, calling the New Yorker as a "tabloid in literary clothing" and blasting its "crack crew of fact checkers." (The New Yorker, no doubt, would disagree.)
The magazine's main story attempts to discredit Wright's research and the New Yorker's fact-checking process, even naming the staff members who were involved. Among the Church's allegations are that Wright lifted his research from questionable websites and that the magazine didn't consider the forty-eight binders full of corrections that the Church provided.
The Church attacks Wright's story from all angles, from his use of what they call "faceless and masked sources" to a mathematical breakdown of the facts the Church says the article got wrong. It claimed that Wright had admitted the only reason his editors signed off on a story about Haggis was his "one-time connection to the Church," and that the writer had a book deal on the subject that posed a conflict of interest.
PHOTO: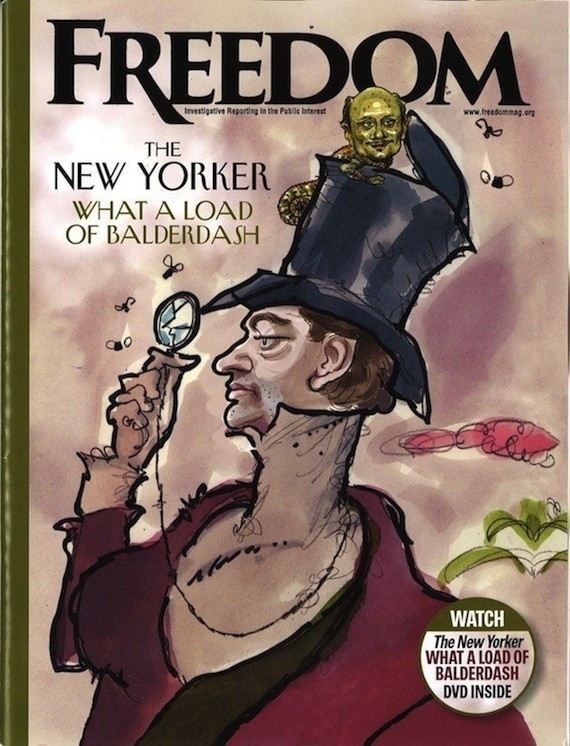 Calling all HuffPost superfans!
Sign up for membership to become a founding member and help shape HuffPost's next chapter