In the New Mexico desert lies an allegedly secret Scientology installation that includes a huge message for extraterrestrials -- a crop circle-type design that can only easily be seen from high above the ground.
That's among the allegations set forth by BBC Panorama reporter John Sweeney in a new book, "Church of Fear: Inside the Weird World of Scientology," reports the New York Daily News.
The controversial Church of Scientology -- which boasts celebrity members Tom Cruise, John Travolta, Kirstie Alley and Juliette Lewis -- was founded in 1952 by writer L. Ron Hubbard, and promotes the concept that humans are immortal beings with reincarnated souls.
In his book, excerpted in The Sun, Sweeney writes that the two huge interlocking circles -- each of which has a large diamond shape inside -- were created as markers to guide special Scientologists "returning from space to find Mr. Hubbard's works after a nuclear Armageddon wipes out humanity."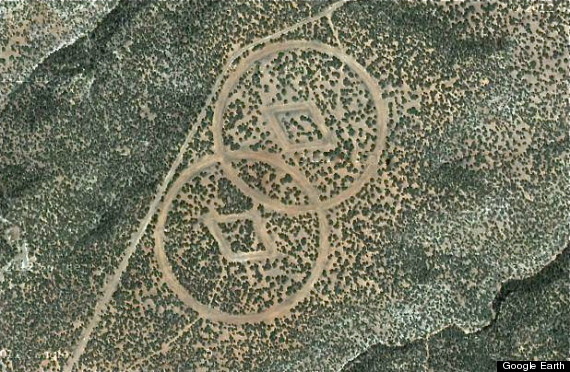 Sweeney also reports that buried texts of Hubbard's teachings are included at the top secret New Mexico Scientology site.
The BBC reporter tried to find "the space alien cathedral that ex-Scientologists say was built deep underground by the church in the 1980s at the cost of millions of dollars.
"Its vault houses the lectures of Hubbard on gold discs locked in titanium caskets sealed with argon. The cathedral is H-bomb proof," Sweeney reports in his book.
Sweeney went to the supposed site of the alien cathedral accompanied by former Scientologist Marc Headley.
"Headley says he was 'audited' -- given spiritual counseling -- by Tom Cruise, Hollywood superstar and leading church member. Marc says he was also beaten up by the shadowy church's leader David Miscavige. The church denies both incidents," Sweeney alleged.
"If I'm wrong about the church believing in aliens, then why have they built these giant symbols in the middle of the desert that can only be seen from outer space," Sweeney said, according to therawstory.com.
Related
Before You Go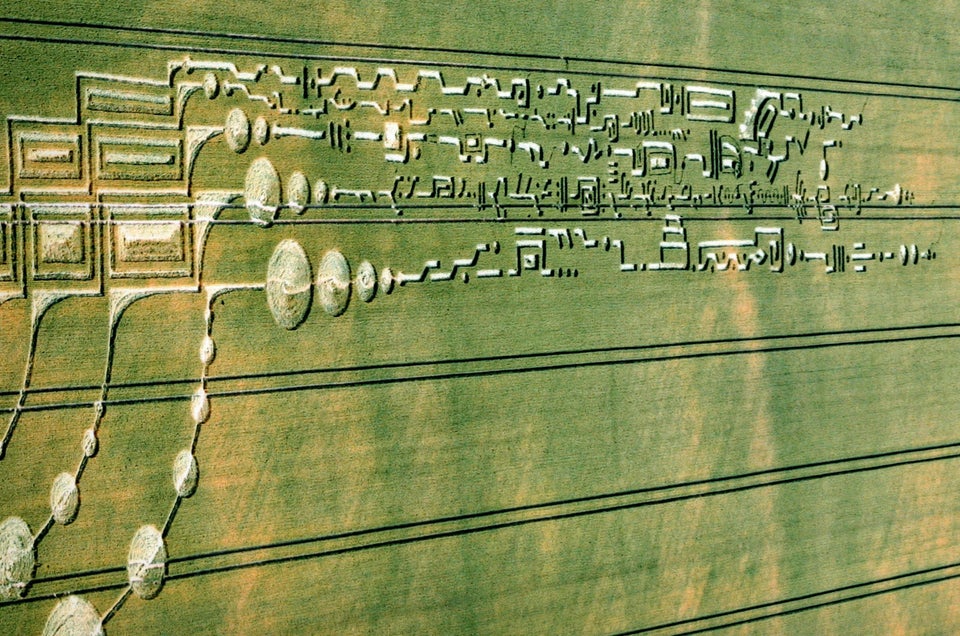 Crop Circles
Popular in the Community