CLEARWATER, Fla. ― It was a weekday afternoon here in early December, and a gaggle of kids outside of Clearwater Academy International were playing with a ball, their laughter and shouts filling the air. The school is just a few blocks away from the spiritual headquarters for the Church of Scientology, and church volunteers appeared to be preparing for an event.
Garrett Cantrell, who is not a Scientologist, recalled his time at the school as he sat near Clearwater's harbor, surrounded by Scientologist retreat centers. The school was small and private, exactly what Cantrell was seeking in a high school after moving to Florida from New York in 2008.
He and his family, as they toured the school, had asked about its religious affiliations before he enrolled, specifically wanting to make sure it wasn't associated with Scientology. An employee told them, no. But a few months into the school year, Cantrell decided the answer was not so clear cut.
Clearwater Academy International is one of dozens of schools and tutoring centers in the U.S. that use learning materials based on the ideas of L. Ron Hubbard, the founder of the church of Scientology. Five of these schools and tutoring centers, including Clearwater Academy, receive public funding through voucher or tax credit scholarship programs, HuffPost has found.
While Cantrell said he was never asked to participate in Scientologist events, he realized that most of his classmates were deeply involved in the church ― participating in events like an off-campus party for Hubbard's birthday.
After a few months at the school, Cantrell decided he wanted out and he spent the rest of the year slacking off. School leaders eventually asked him to leave ― for which Cantrell was grateful.
"I don't feel like I learned anything there other than that basically Scientology was obviously not something that I wanted to do," said Cantrell, now 25 years old.
Clearwater Academy is a private institution, which means that in general, the school can teach what it likes with little oversight. But the learning materials it uses raise questions about its links to the Church of Scientology, in light of the school receiving more than $500,000 in taxpayer money for student scholarships between 2012-2016.
HuffPost has been investigating the schools that receive such money for students, which comes via state-level voucher or tax credit programs.
Over the course of our investigation, we created a database of over 7,000 schools in the country that participate in these programs and researched what each was teaching. Our first story, published earlier this month, broke down how many religious schools were receiving such funds and dove deep into the curriculums often used in evangelical Christian schools.
But we also came across Clearwater Academy and the four other schools and tutoring centers that use curriculum by Applied Scholastics, a non-profit that says it is non-religious but is dedicated to spreading educational methods developed by Hubbard.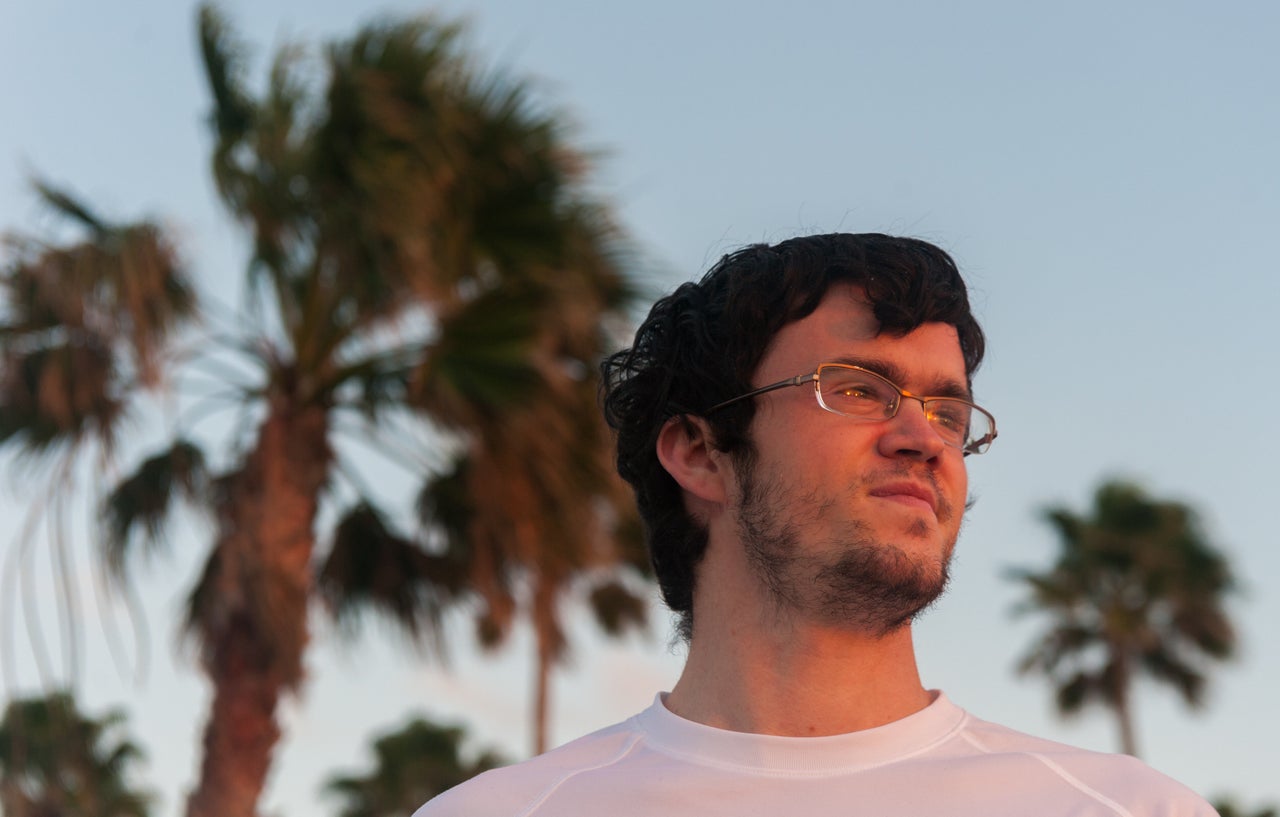 An overwhelming proportion of private schools that participate in state-run, so-called school choice programs that help students afford them -– like vouchers and tax credits ― are religious, and say so upfront. But the schools that use Applied Scholastics claim to be totally secular.
As Applied Scholastics schools continue to receive millions of dollars in taxpayer funds and are therefore more accountable to the public than typical private schools, their claims of secularity deserve heightened scrutiny.
Our investigation comes at a time when President Donald Trump and Betsy DeVos, his secretary of education, have made it a priority to expand voucher and tax credit programs like the ones in Florida.
Karin Pouw, a spokeswoman for the Church of Scientology, told HuffPost in an email that while the church "and its members have proudly supported Applied Scholastics in numerous ways through the years ... Applied Scholastics is not part of the Church of Scientology or any other religious organization."
The executive director for Clearwater Academy told HuffPost that it successfully serves children from a diverse array of backgrounds.
"We are non-religious and non-political. Our students and faculty are very diverse — Christian, Muslim, Scientologists, and more — Asian, White, Black and from various countries. We respect the religious beliefs of everyone in our school and our policy is therefore to never promote religion in our school," Jim Zwers wrote in an email.
Four of five Applied Scholastics institutions that receive public funds are in Florida and have received more than $3 million in taxpayer-funded scholarships between 2012-2016, according to data provided by the Florida Department of Education. Aside from Clearwater Academy, they are the Washburn Academy, the Community Learning Center Academy, and the Hollywood Education Literacy Project.
It is unclear how much money another school, Applied Scholastics Academy Las Vegas, has received through its participation in Nevada's tax credit program ― a representative for the program did not respond to requests for comment.
Concerning the institutions that use Applied Scholastics, Pouw wrote that "the Church of Scientology has no relationship with these schools."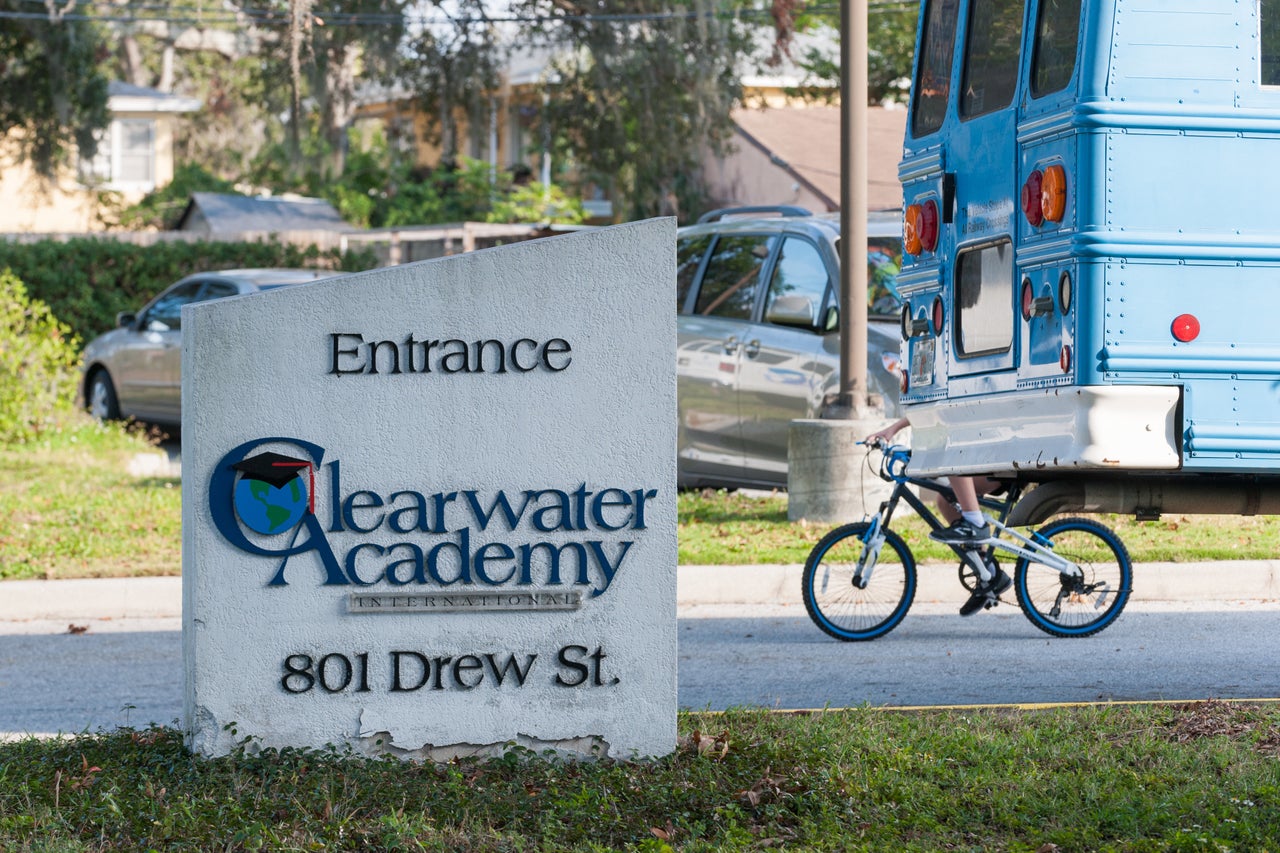 Voucher programs provide scholarships for students to go to private schools based on criteria like income. Tax credit programs give tax credits to individuals and corporations who donate to scholarship granting nonprofits. These nonprofits then provide scholarships to students for private schools.
The Florida Department of Education's directory of schools that participate in its voucher and tax credit programs list the four institutions that use curriculum associated with Hubbard as "non-religious."
Before enrolling at Clearwater, Cantrell had spent time in public and Catholic schools, where the academics were tough, but traditional. At the Clearwater school, he was asked to behave in ways he found bizarre, he said.
Cantrell said if he yawned, it wasn't just considered an involuntary reflex ― it meant he was having difficulty grasping the material, and teachers would prod him to see if this reaction might be the result of a "misunderstood word."
If Cantrell didn't understand a concept, he was expected to create clay models of the idea at hand to help him comprehend it. Much of the learning was self-directed, he said, where classroom teachers played a small role in guiding students.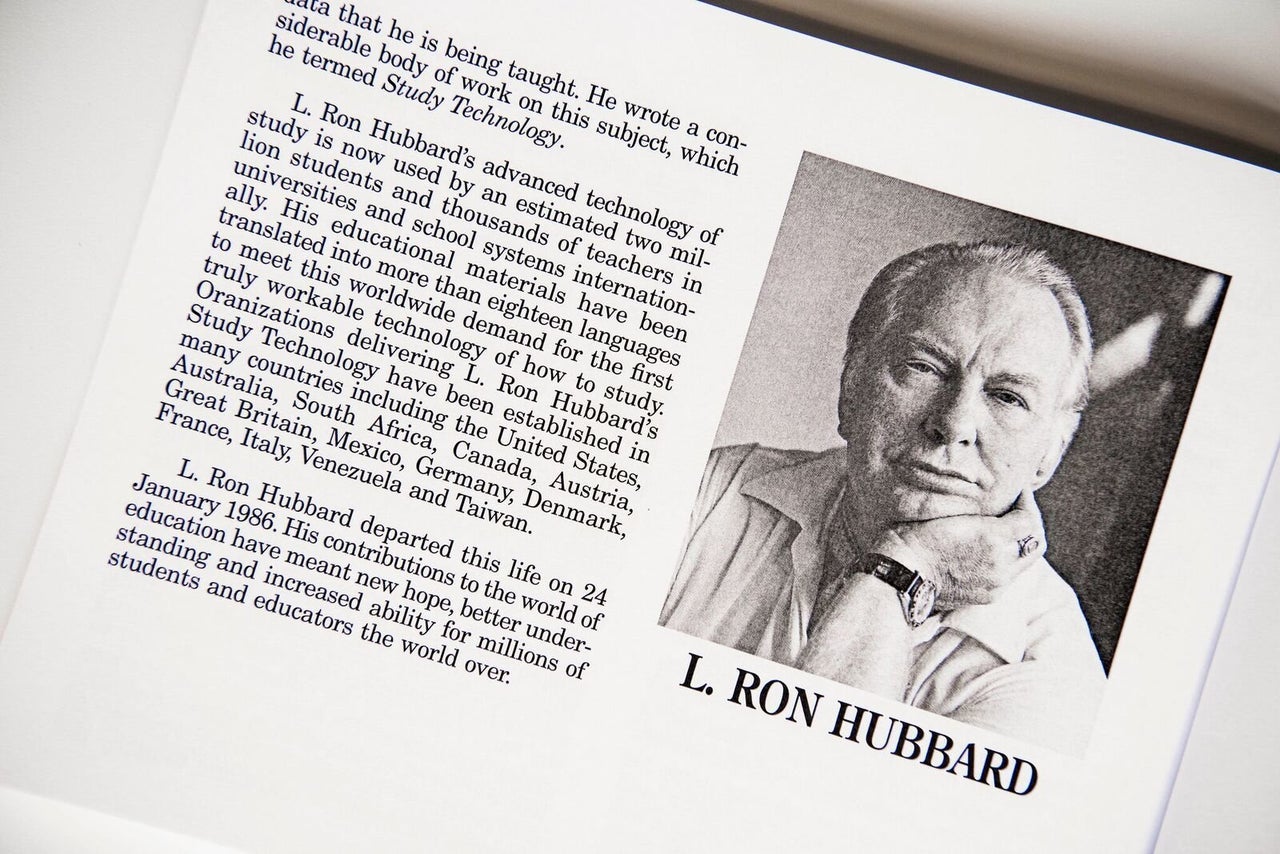 On its website, Clearwater Academy says that as part of the Applied Scholastics network, it teaches students using Study Technology, which was "developed by author and humanitarian L. Ron Hubbard." The concepts in Study Technology "were developed by Mr. Hubbard when he discovered the primary barriers to a student's comprehension." Scientology.org, the church's website, promotes the work of Applied Scholastics.
HuffPost reached out to Applied Scholastics for comment and they did not respond by press time.
HuffPost received several Study Technology books to confirm Cantrell's claims. Yawning is explained as a potential reaction to encountering a "misunderstood word." According to the book, not understanding what a word means can act as a major impediment for learners. So if Cantrell yawned, teachers would have him look up words in the dictionary. Study Technology refers to the "misunderstood word" as one of the three major "barriers to study," which make it difficult for students to learn.
Making clay demonstrations out of concepts and ideas is also one of Hubbard's recommendations in Study Technology. These clay demonstrations are supposed to help students understand what they are learning through visual representation.
The Study Technology books HuffPost received are filled with simple cartoons explaining Hubbard's unique take on education.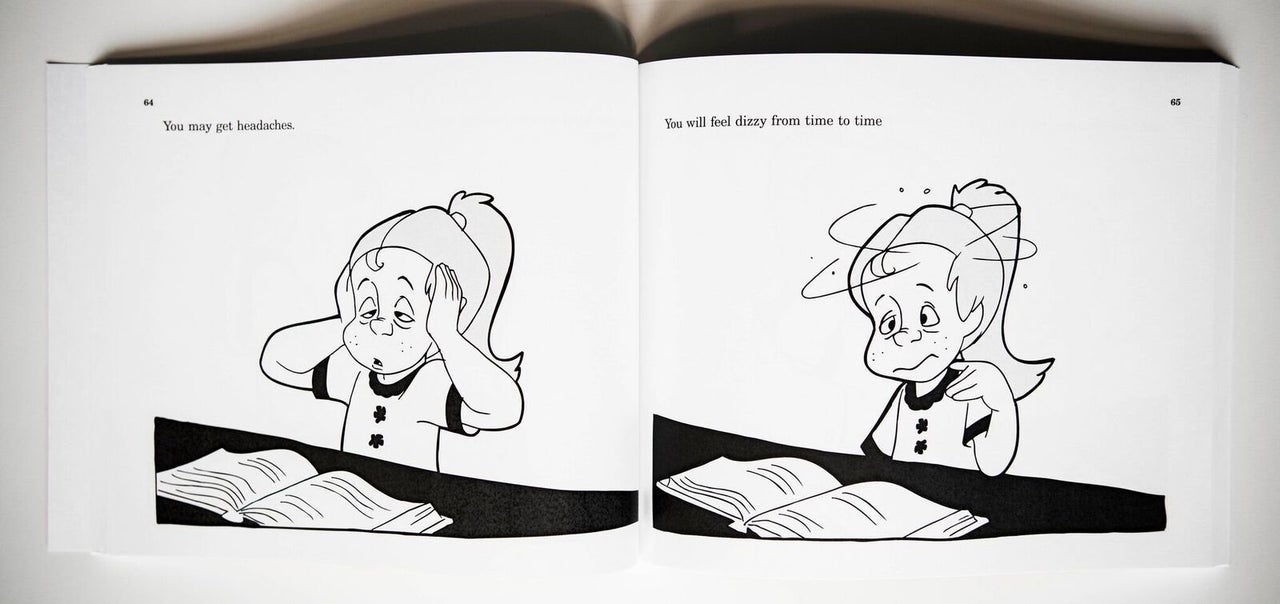 Some of the concepts in Study Technology are similar to those introduced in Scientology doctrine ― including the use of clay demonstrations. Indeed, when asked about the overlap in ideas, Pouw said that "Mr. Hubbard originally researched Study Technology to help him teach Scientology to his students and it continues to be used in that context today."
Study Technology also offers controversial ideas about learning disabilities. According to the Applied Scholastics website, learning disabilities may be the result of a student encountering "repeated barriers to study." Notably, famed scientologist Tom Cruise has said that Study Technology helped him overcome dyslexia and learn how to read.
It is well established among educators, though, that learning disabilities are something with which a child is born or has developed.
The four schools in Florida that use Study Technology take advantage of the state's voucher program specifically for students with disabilities.
Zwers told HuffPost that students receiving scholarships via the state are given academic assessments when they arrive, and an individualized academic program is then arranged.
"Clearwater Academy works hard to provide a lot of the one-on-one attention that these students need," wrote Zwers, who provided an example of a student who came to the school with a learning disability and is now studying engineering in college.
On the other hand, HuffPost spoke to three ex-scientologists who attended schools that use Study Technology, as well as other ex-scientologists familiar with the curriculum. They all said these schools walk a murky line between secular and Scientologist.
One former student, who requested to go by the pseudonym Danielle M. because her parents are still in the church, is 25 years old and attended Clearwater Academy for several years. When Danielle was young, she was diagnosed with Attention Deficit Hyperactivity Disorder. But due to the church's view on learning difficulties, she said she never received treatment.
"My parents and the school basically said, 'Nope. You don't have that. That's not real,'″ she said.
Because of her experience, Danielle finds it especially disturbing that schools like Clearwater are receiving thousands of dollars in taxpayer money specifically to help students with disabilities.
"They're not gonna accommodate for them," she said.
Zwers denies that this would be the case.
"We provide one-on-one help whenever our students need it no matter if they have been labeled ADHD or have other educational difficulties," Zwers wrote. "We do not interfere with any medical advice or treatment that a student may be on. If the doctor says take this or that medication that is between the student, parent and physician."
Leah Farrow, 38, an ex-scientologist who now lives in Alabama and works as a tattoo artist, said the link between the church and school was not always obvious. She moved to Clearwater with her family when she was 10 years old and spent time attending a school that later merged with other institutions to become Clearwater Academy International.
"They use methods that are ingrained in Scientology, but they don't necessarily teach Scientology," Farrow said. "I can see the loophole that they're using. I do think it's pretty disingenuous."
She said at her school, Scientologists would encourage students to volunteer at the church through a program called Sea Organization. SeaOrg is comprised of the church's "most dedicated members," according to Scientology.org.
Zwers said that he does not know of any SeaOrg members coming on campus to recruit, noting that Farrow was a student at a different school many years ago.
But much of the terminology used at her school was uniquely scientologist, Farrow added.
"I really don't know how someone who's not a Scientologist could go there. It would be like going to a school that only speaks Spanish," she said.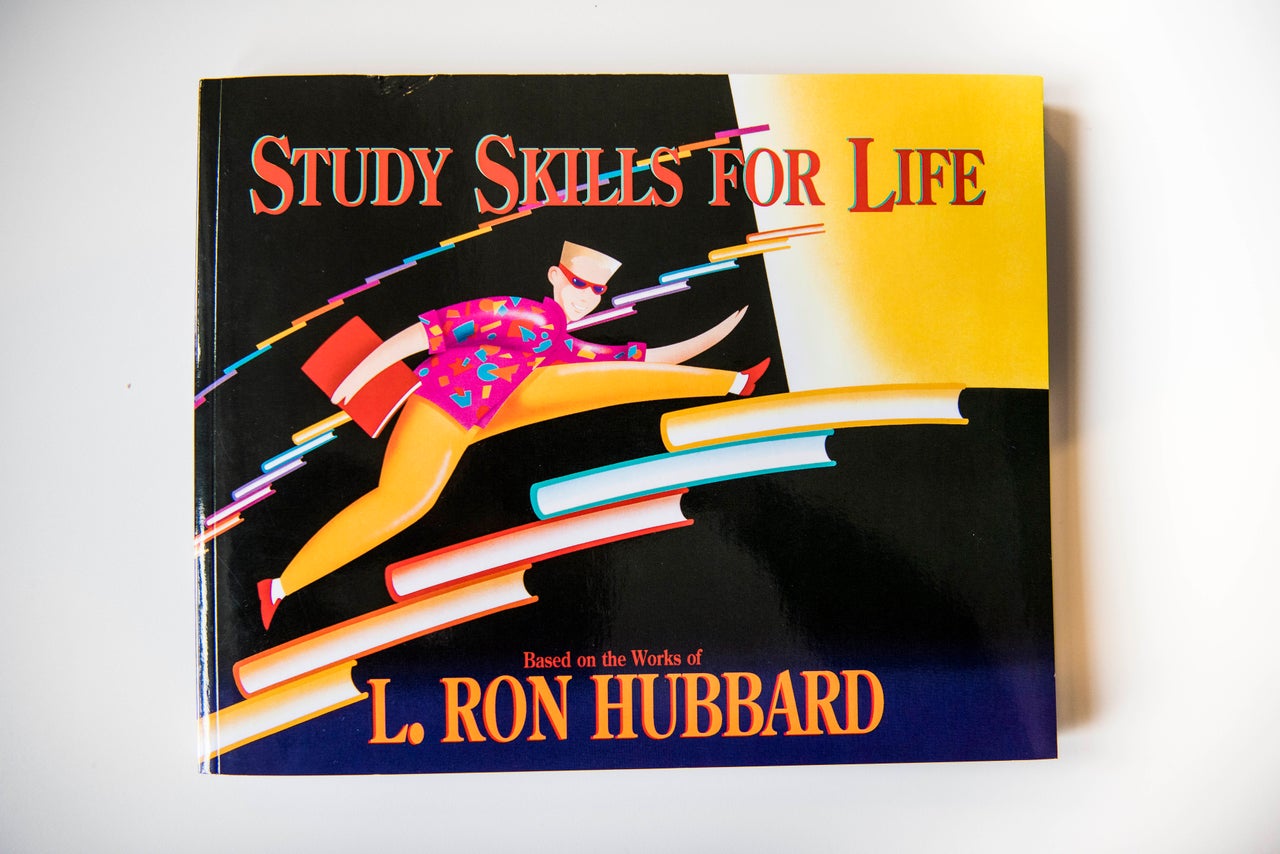 David Touretzky, a professor in the computer science department of Carnegie Mellon University, is highly critical of Study Technology and scientology in general.
At Carnegie Mellon, Touretzky specializes in computational neuroscience. He takes issue with some of the broad claims Scientology and Study Technology make about the way the mind works, and said much of it is unsupported by evidence.
"It's basically pseudo science," he said.
But J. Gordon Melton, a professor of American religious history at Baylor University, says literacy centers associated with Hubbard can do good work.
"I can tell people who go through these programs have not been proselytized in the process and been genuinely helped," Melton said.
In Florida, over $2 million in voucher and tax credit money has gone to one such center ― the Hollywood Education Literacy Project ― over the past several years.
As far as the other schools that use Hubbard's learning methods, "as best as I can figure out, they run them pretty straight," Melton said.
There is little objective research on the effectiveness of these methods. But on at least three occasions, Applied Scholastics materials have been approved for use in public schools. According to news reports, the materials have been used in Arizona, Colorado and Florida public schools.
Charles Haynes, the director of the Religious Freedom Center, reviewed some of these materials for the California Board of Education about 10 years ago. He said public schools would not violate the U.S. Constitution by using them in the classroom.
"What I found as an educator and as a First Amendment expert, the fact that the materials were derived from the teachings of L. Ron Hubbard does not in and of itself make them religious," Haynes said.
Garrett Cantrell, meanwhile, is disturbed by the idea that the school he went to receives public funding via private school choice programs.
He said he feels fortunate that he only stayed at Clearwater Academy for a short time. While he said that everyone was kind to him, and the other kids seemed smart, he feels like he wasted a year of his academic life.
"Look, they have every right to be there, and have their setup like that, but [the school shouldn't] mislead people like that. They looked at [his grandmother] straight in the face and lied to her and my grandfather. Had they said, 'Yes, [we're scientologist],′ we would have gone a different route. We wouldn't have gone there."
This is the second story in a HuffPost investigation on the policies and curriculum of schools that participate in private school choice programs. The first story, dealing with textbooks that push a deeply flawed curriculum, is here. The third story, looking at schools that discriminate against LGBTQ students, is here.
CORRECTION: The data set on which this story is based has been updated, as it originally overcounted the number of schools participating in private school choice in Florida, and therefore overcounted the total number of schools we analyzed. Those changes do not meaningfully affect the reporting in this story. Please see the note on the first article in this series for the more exact figures.
Popular in the Community