The NCAA Championships are upon us, and we know you have brackets and b-ball on the mind. While you're waiting for those final four to settle their scores, check out these five homes for sale that will get you ready for game time with their amazing indoor basketball courts. But to layup you have to pay up: Each of these homes comes with a price tag of more than $1 million.
1. Where His Airness Holds Court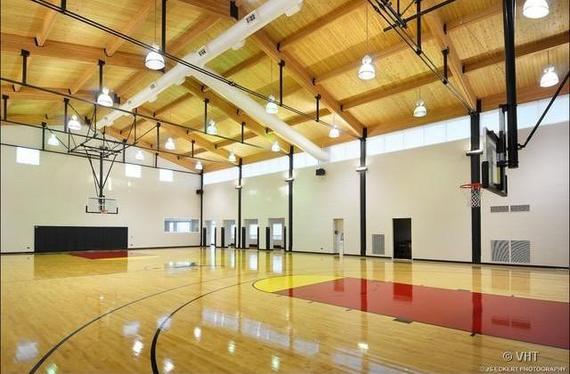 Address: 2700 Point Ln
City: Highland Park, IL
Price: $16,000,000
Listed by: Katherine Malkin, Baird & Warner
This is the baller of all ballers; the basketball court belonging to Michael Jordan. This regulation-size NBA court could be all yours for $16 million, a steal compared with the $29 million that Jordan first listed it for in 2012. The court isn't the only place where the multi-talented athlete has been working out; the home also includes a gym, tennis court and golf course.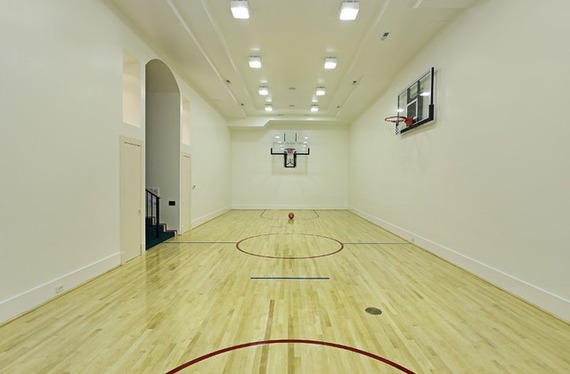 Address: 300 Birch St
City: Winnetka, IL
Price: $9,400,000
Listed by: Blanche Romey, Coldwell Banker Residential
With this amazing indoor basketball court, you can invite your friends over for some friendly competition, no matter what time of year it is! Once you're done working up a sweat, you can take advantage of this estate's pool and spa. If you're not the relaxing type, trade in the basketball for a tennis ball and hit the tennis court just outside.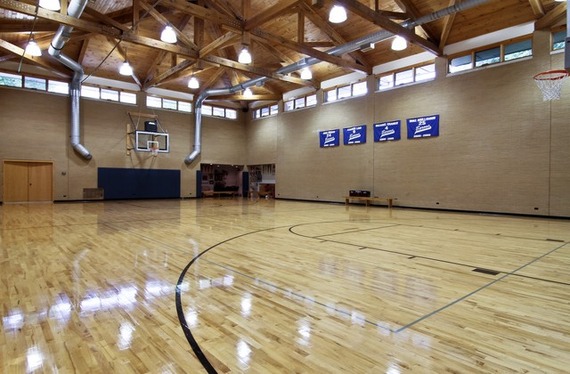 Address: 6300 S Elm St
City: Burr Ridge, IL
Price: $4,950,000
Listed by: Christopher Crawford, Crawford Group Sothebys Realty
Shoot and score at this Illinois estate. There is enough space for a little 5-on-5 action on the full-sized basketball court, with room for fans on the sidelines. If you don't have the skills to be on the court, try your luck at this crib's batting cage.
4. Get Ready to Be Bulled-Over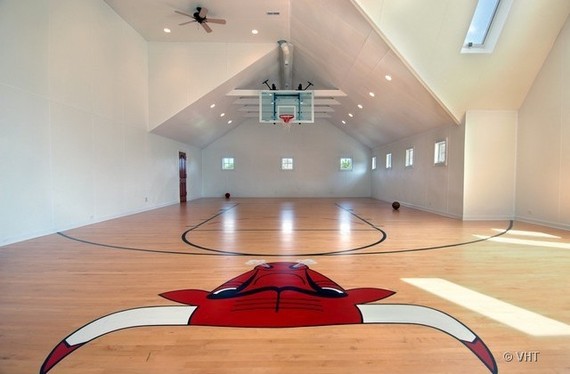 Address: 6500 Hillcrest Dr
City: Burr Ridge, IL
Price: $6,499,527
Listed by: Christos Papanastasatos, RE/MAX Premier Properties
Fan or fanatic? Either way, this court is game ready. No penalties for team spirit, either! While the court is worth a few points for sure, this pad's home theater is just as win-worthy.
5. Time Out ... For Sport Enthusiasts Only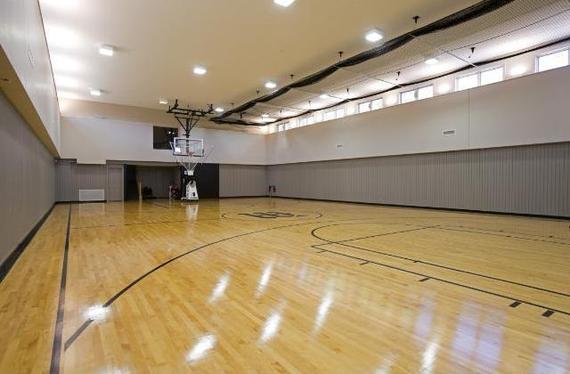 Address: 1215 Oakview Rd
City: Medina, MN
Price: $2,795,000
Listed by: Jeffrey Dewing, Coldwell Banker Brunet
This home doesn't just score a few points for the indoor basketball court, it also racks them up with an indoor pool, golf simulator, billiards area and a jungle gym for the kids! The owners take playtime very seriously.
If you take playtime seriously yourself, head to Redfin.com to see if you can find more game-ready real estate properties.