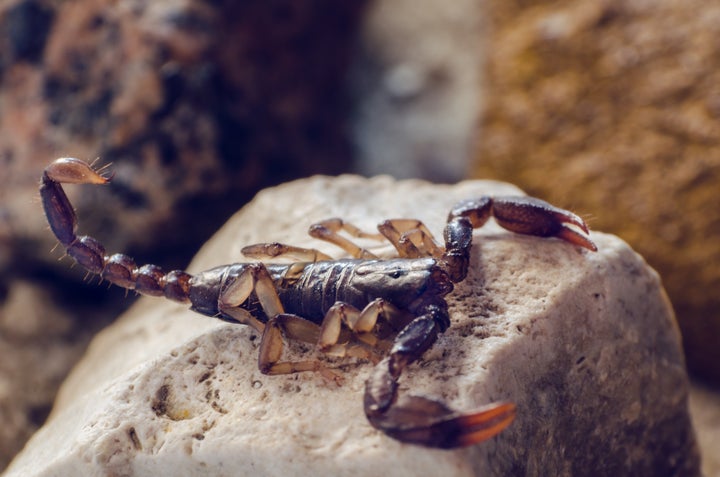 Forget Halloween, the sun has arrived in Scorpio, which means that people born between Oct. 23 and Nov. 21 are free to be as dark, sexual and sociopathic as they want as their spooky traits influence everyone's energy. Think of it as "The Purge" for your emotions.
We kid! That's just the stereotype of a Scorpio, the eighth and most enigmatic sign of the zodiac, known for being passionate, perceptive, resourceful, possessive and focused.
"Scorpio eyes bore deeply into you, mercilessly, as if they're penetrating your very soul," wrote Linda Goodman in her 1968 bestseller "Sun Signs."
Or, if you want a more specific breakdown, here's a description by New York-based astrologer Amy Tripp:
Plenty of famous people are Scorpios, including Pablo Picasso, Marie Antoinette, Hillary Clinton, Bill Gates, Whoopi Goldberg, Leonardo DiCaprio, Ryan Gosling, Anne Hathaway and Emma Stone. And although some have checkered pasts, plenty of people born under this water sign wouldn't necessarily be sorted into Slytherin House.
But that didn't stop Twitter from making lots of terrifying jokes in honor of the first day of Scorpio season on Tuesday.
Here's the most stinging of the bunch:
Support HuffPost
The Stakes Have Never Been Higher
Related
Popular in the Community