Warning: This piece contains nudity and may not be suitable for work.
Dixie, Trini, Ta Ta and Mac. These were some of the sex workers working the Los Angeles streets in the 1970s and '80s, whose faces and unclothed bodies are forever immortalized by grit-hungry photographer, Scot Sothern.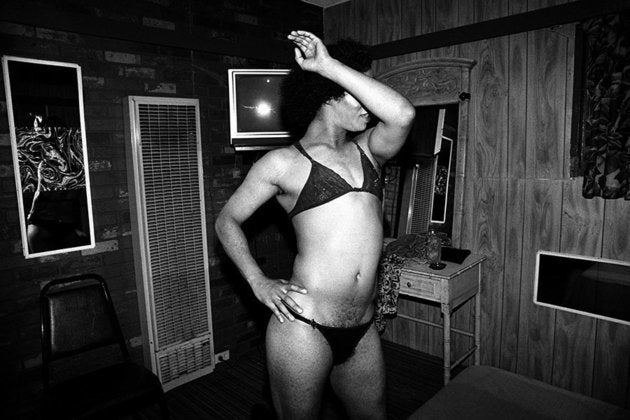 Some models sprawl out seductively, flash the camera, or smile awkwardly as if for a school picture. They pose in motel rooms, on street corners, in the backseats of cars. For the viewer, these images of sex work are all too quickly seared into the brain, their convoluted mix of allure and darkness, pleasure and pain. But for the subjects, well, "I doubt most of the women and men I photographed remember me at all," Sothern told The Huffington Post in an interview. 
Sothern, the man responsible for the images, grew up in Springfield, Missouri, where he was first introduced to the shadowy world of sex work in high school, drawn to its illicitness like a horny teenage moth to an illegal flame. "I came of age thinking whorehouses were kind of romantic," Sothern explained to The Rumpus, "You know, dark and illegal forays with nasty sex, low lights, and cigarette smoke."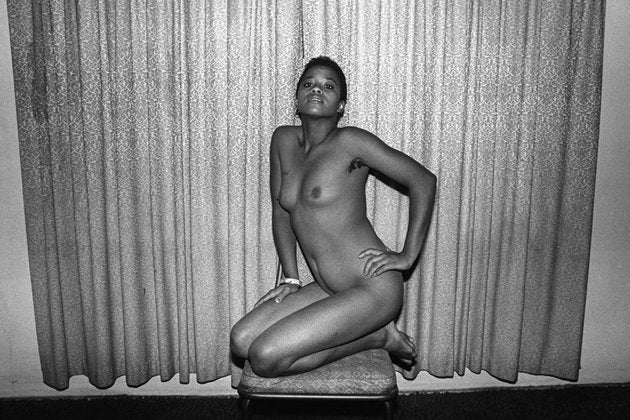 "My initial reaction to discovering affordable sex as an adolescent boy was pretty much normal, I loved it," Sothern said. "I went fuck-crazy and blew what little cash I had but eventually I got over it." It wasn't long before Sothern, whose father was a portrait photographer, began photographing the women he encountered. Soon, in his words, "the pictures became more important than the other kicks."
In the 1980s, Sothern picked up and moved from Missouri to Los Angeles, where a whole new red light district was flickering. His series "Lowlife" chronicles the women he encountered there, each image capturing a quick flash of a life too complex to digest in a single meeting. Sothern says his paid relationships, photographic and otherwise, never lasted more than a few hours. "A kiss goodbye and a quick strobe-lit short-story is all I ever wanted," he said. "I've got my own demons to contend with."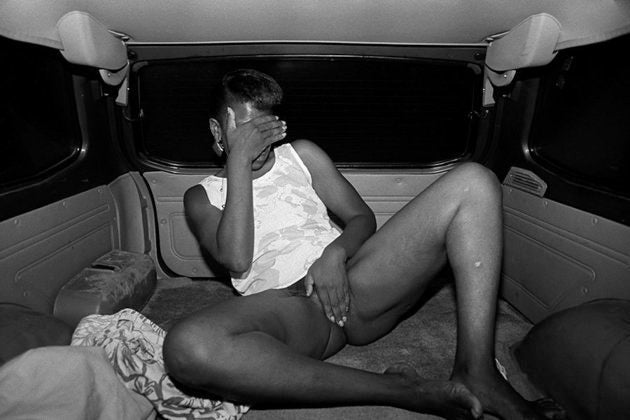 Sothern's subjects are often fully exposed before his camera lens, and now, the eyes of much of the Internet. However, the photographer contends that the sex workers aren't the only ones baring all in the images. As he argued to Dazed Digital: "I've exposed myself as much as anyone in the photos." 
When asked to defend this somewhat frustrating statement, Sothern expanded on the assertion to The Huffington Post. "If I'm doing it right, every picture is a selfie," he said. "If you look at one of my pictures and you feel it in your gut then you are going to think about it as well, and you can't do that without making some kind of judgement on the guy who snapped the shutter. I think I'm right there naked to the world in every shot."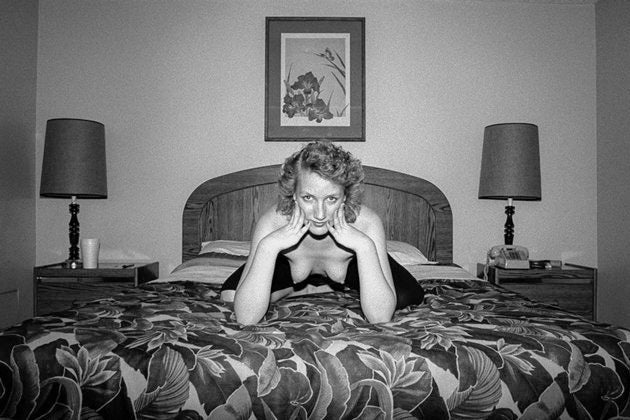 Sothern, now in his mid-sixties, has silverish hair and walks with a cane. Although he's been collecting self-made images since the '60s, he only gained recognition for his work in his sixties. Between 2011 and 2014, he revived his project, continuing to document streetwalkers in LA. "I still like to go out late at night and cruise the shadows, it's as much a rush now as it was nearly fifty years ago." 
Although Sothern admits that he jumped into the project without much forethought besides an adolescent interest in taboo sexuality, along the way something changed. "I'd like to think I've made pictures that evoke empathy," he said. "Much of it is exploitation and I can't claim I've made anyone's life better by taking their picture, but, you know, I hope people to see the wrongs they would otherwise turn their backs to. I think art is best used when it's subversive and I've always had kind of a fuck-you attitude." 
Sothern's book of photographs and stories, titled STREETWALKERS, will be published powerHouse Books in January 2016. Images below via Daniel Cooney Fine Art. 
PHOTO GALLERY
2015 Sony World Photography Awards Competition
Calling all HuffPost superfans!
Sign up for membership to become a founding member and help shape HuffPost's next chapter