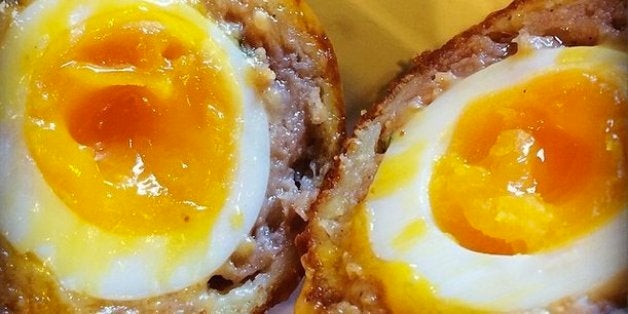 The British have mastered the art of drinking. They prioritize a pint come 5 p.m. every day, they let pub-goers drink outside and they understand the importance of drunk food. The best kind of drunk food is hearty, filling but easy to eat (you're drunk, after all), salty and greasy enough to counter the booze but not enough to weigh you down and put you to sleep. French fries and pizza fit the bill, so do shawarma and ramen. Every country has its own favorite drunk food, and England has figured out one of the best: the Scotch egg. Breaded, fatty, fried, a little spicy, a lot crispy, protein packed and handheld, Scotch eggs hit all the right notes.
Scotch eggs are hard- or soft-boiled eggs surrounded by minced meat, coated in breadcrumbs and fried or baked. They originated in England in 1738 when London-based department store Fortnum & Mason of Piccadilly created the first ones. Today you'll find Scotch eggs in grocery stores, corner shops and restaurants, but the best place to eat one is at the pub, after a few hours of drinking, of course.
They may sound complicated to make, but the steps are surprisingly simple. The first step is boiling the egg to the consistency you want. Next you prepare the minced meat mixture and set out the breading. Then you gently mold the meat around the egg, bread the whole package and fry or bake away.
While the traditional Scotch egg is made with sausage meat, you can as creative as you like and use anything from chicken to venison. Here are eight Scotch egg recipes to try out (and enjoy, if you choose, while you're drunk).
Scotch Eggs With Ground Chicken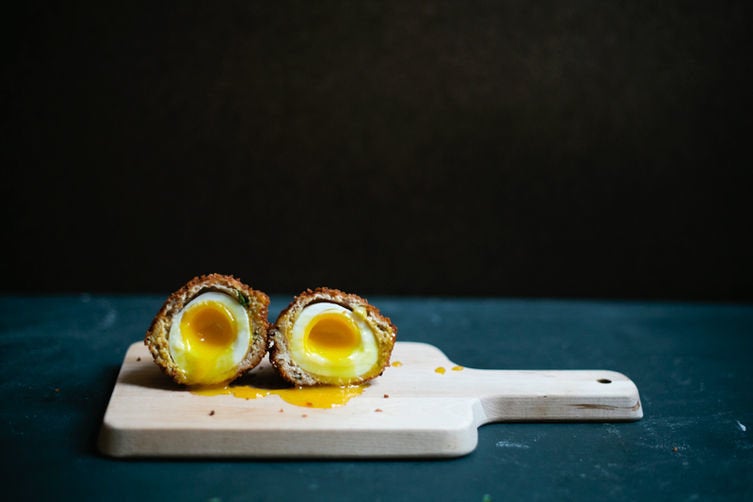 Vegetarian Scotch Eggs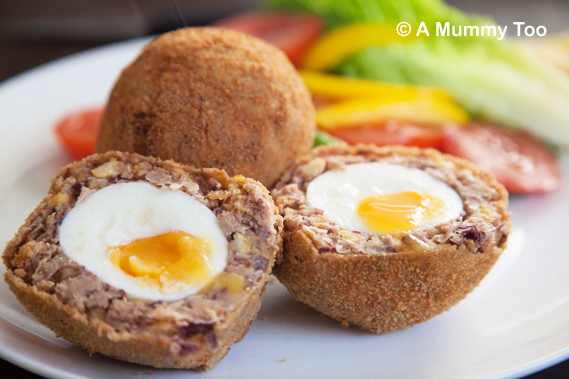 Traditional Scotch Eggs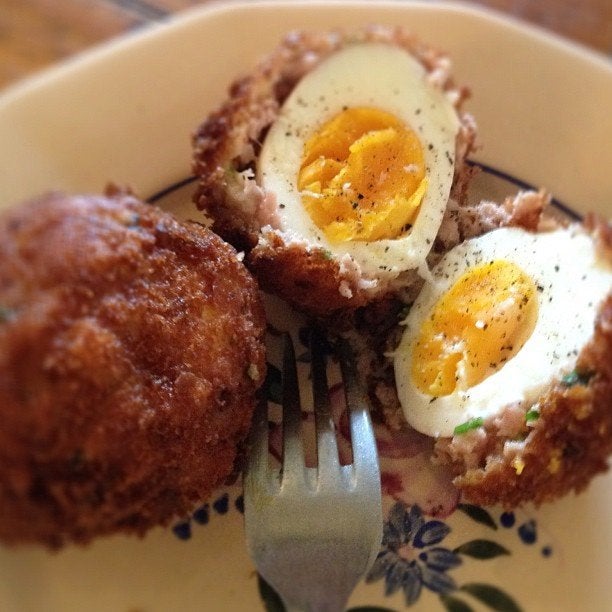 Scotch Eggs With A Panko Crust and A Zesty Sauce
Squid and Chorizo Scotch Eggs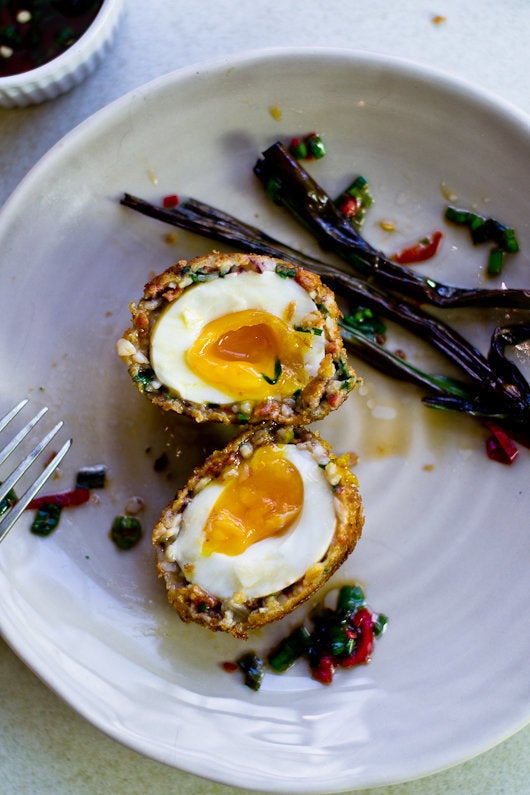 Hard-Boiled Scotch Eggs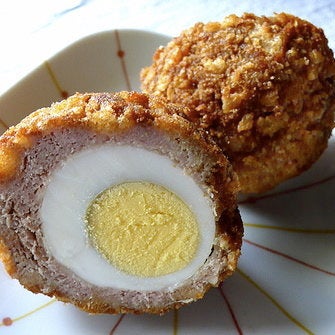 Paleo Scotch Eggs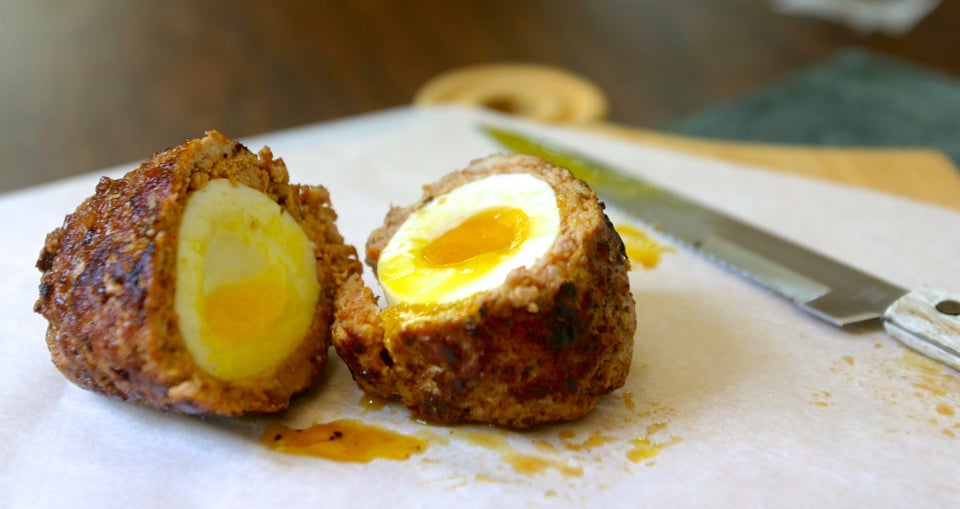 Quail Scotch Eggs