Ben & Jerry's has debuted its newest offering, and "Anchorman" fans are going to be pleased. The new flavor, Scotchy Scotch Scotch, honors everyone's favorite TV anchor, Ron Burgundy. Here's the pint: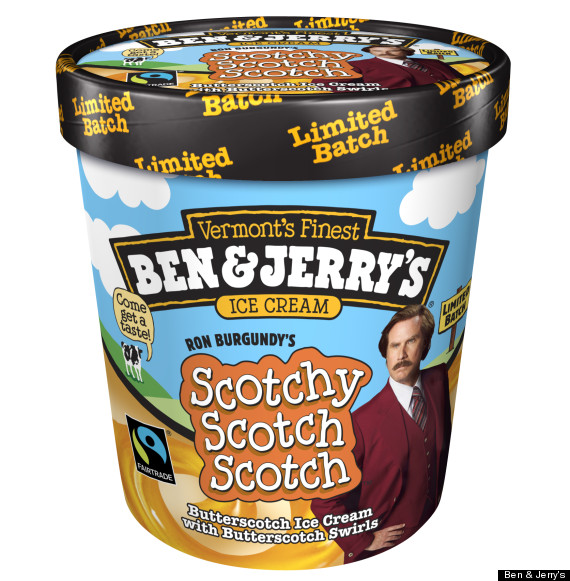 The new flavor is a butterscotch ice cream base with butterscotch swirl ribbons. And it is really good. Good enough that we're hoping that this limited-time offering becomes permanent. The base is creamy enough to remind us of gelato, and the butterscotch flavor is strong in the best kind of way. The swirls are copious and thick, as every ice cream swirl should be.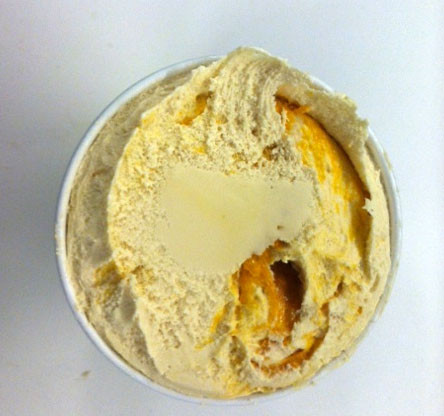 "Scotchy, Scotch, Scotch is a delicious ice cream and I hope Ben and Jerry consider my other suggestions," said Ron Burgundy, in a press release. "Malt liquor marshmallow, well liquor bourbon peanut butter, and cheap white wine sherbet."
The ice cream was officially revealed at an event in New York City that yes, involved a water-skiing squirrel, as well as Ron Burgundy look-alikes.
Burgundy, when not developing his new ice cream flavor, has been busy working on "Anchorman 2: The Legend Continues," which premieres December 20.
Scotchy Scotch Scotch is available now at participating scoop shops across the country. Pints will be available on store shelves over the next few weeks.
Related