The Shetland Islands are a rugged country full of shaggy cows and tiny ponies who grit their teeth against the cold winds bombing across the peat fields and the North Sea. If only those ponies had the Fair Isle sweaters worn by the locals and inevitably purchased by the intrepid travelers who come to this belligerent corner of Europe.
Thanks to Scotland's tourism board at least two of those ponies, Fivla and Vitamin, are now clad appropriately for the season. The sweater ponies -- shockingly different than sweater puppies -- were photographed for a new advertising campaign trumpeting the natural side of Scotland, the country's organic knits and farming communities. According to their people, they are sporting jumpers made by Doreen Brown of the Shetland Collection.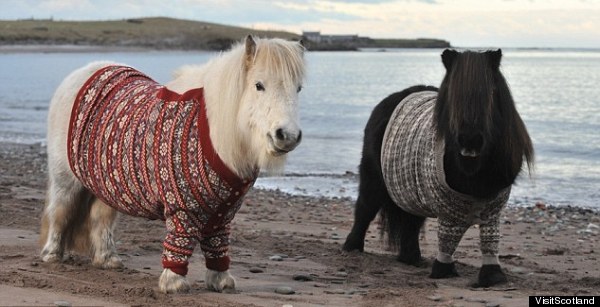 The images certainly went viral for the obvious reason that they are pictures of ponies in sweaters, but hopefully also for the reason that they rather neatly distill Scotland's windblow charm. This is an independent-minded country, where people value their land and the traditions they've maintained over the centuries. They have ridiculous ponies and Cosby sweaters and they don't care at all if anyone approves.
Actually, if it bothers the British they'll all go to the pub for a céilidh.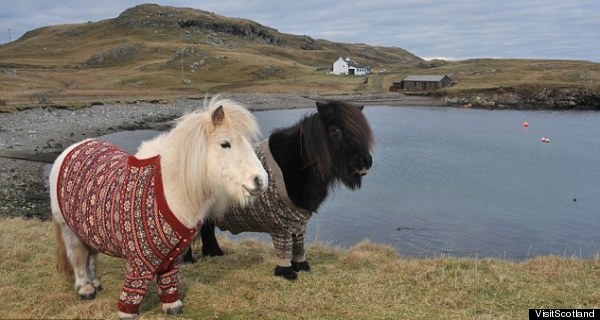 The Shetland Islands, like the Outer Hebrides and the Isle of Skye have long been destinations for travelers in search of an excellent dram and a sweeping vista. Dotted with aging castles and surrounded by stunningly blue waters, the western coast of Scotland is -- very much like a pony in a sweater -- a pleasant surprise.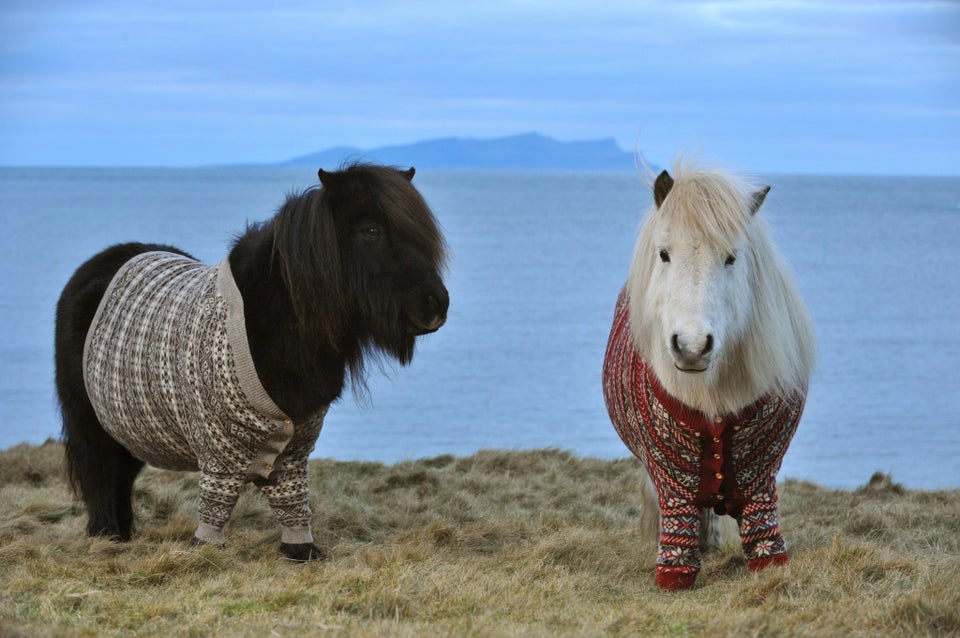 Shetland Ponies In Cardigans