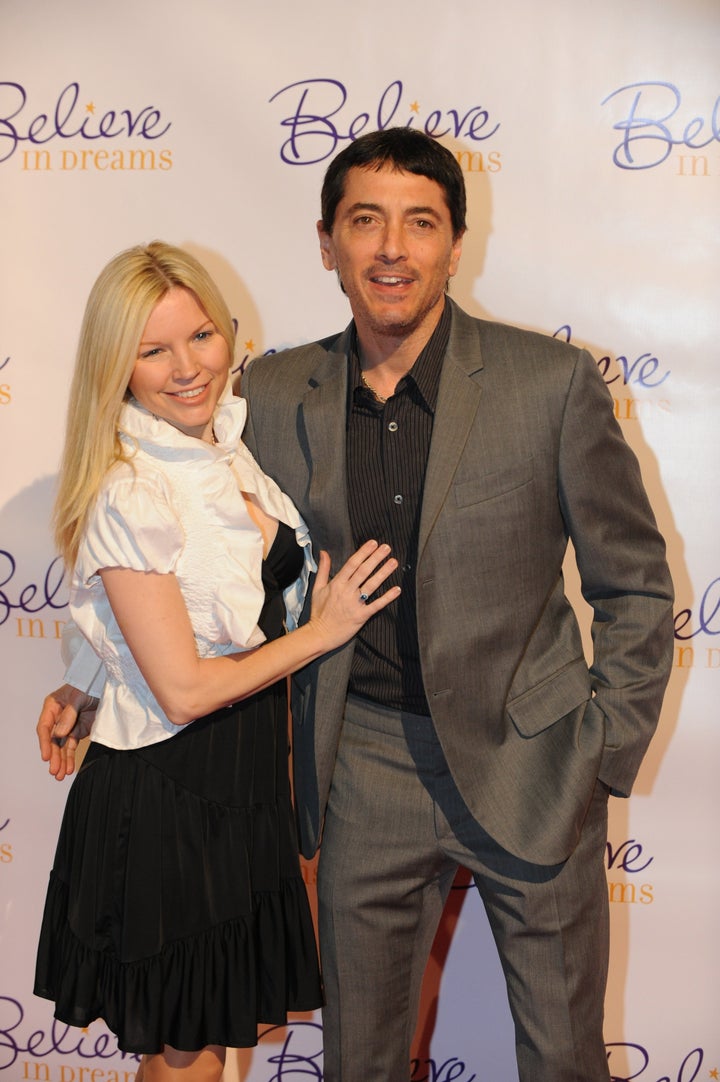 Once again, Scott Baio has found himself at the center of a Twitter controversy.
It all started last week when he tweeted, "Taxes are DONE...That should feed, house & provide medical for a few lazy non working people at my expense. Have a great Monday!"
Jezebel.com published this tweet without comment in their daily Tweet Beat, and Scott started getting testy, calling the Jezebel editors ignorant racists, hypocrites and worse. The next day he continued the fight by tweeting a picture of a bikini-clad girl riding a broomstick, as a definition for jezebel.
Then Scott's wife, Renee, came to his defense and things got really ugly. Renee unleashed a homophobic rant on her Facebook page, calling the Jezebel staff "lesbian shitasses."

Renee updated her Facebook page justifying her hate speech by the existence of lesbian friends. Renee also has a black friend, and a few months ago Scott repeatedly pointed to this woman, tweeting pictures of her, to prove a distasteful Michelle Obama joke was not racist.

Renee got plenty of criticism for this, so Scott was determined to have the last word, which was "waa":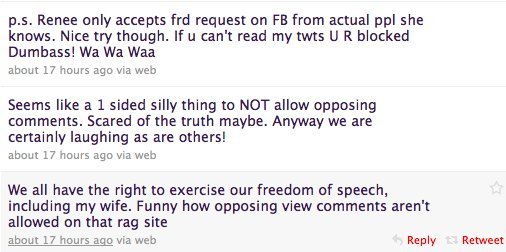 Popular in the Community