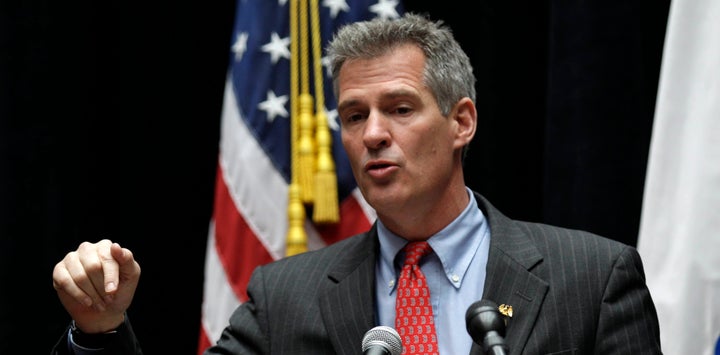 Sen. Scott Brown (R-Mass.) is raising money off praise from a conservative blogger who believes that President Barack Obama is Muslim.
In an emailed pitch last week, the Massachusetts Republican boasted that his latest ad -- which seeks to tie Democratic challenger Elizabeth Warren to Obama's "you didn't build that" comments -- has been "cheered across the nation by patriots." He then lists several positive reviews, including one from the conservative blog Libertarian Republican that claimed Obama is a Muslim as recently as last week.
"It has been called 'powerful,' 'devastating,' and 'quite possibly the greatest ad for 2012 by any candidate in either party,' " Brown wrote in the fundraising appeal, which ends with a request for $100, $50, or $25 donations.
The third accolade comes from Libertarian Republican, which has suggested or stated that Obama is a Muslim on several occasions, although the president has repeatedly described himself as a Christian. As recently as Saturday, Libertarian Republican editor Eric Dondero wrote a blog post about the start of Ramadan under the headline "America's Muslim President celebrates Islamic holiday."
Dondero told The Huffington Post on Friday that he was pleased to hear the Brown campaign was promoting his endorsement of the blockbuster ad.
"I think Sen. Brown has always had an appeal to the libertarian wing of the GOP," Dondero said. "He's a fiscally conservative, socially tolerant Republican, kind of like a William Weld-type from the 1990s, and we love him."
Dondero added that it is a "fact" that Obama is Muslim, pointing to a 2008 interview with ABC's George Stephanopoulos in which the president references "my Muslim faith" while acknowledging that his opponent then-Republican presidential candidate John McCain had denied such rumors.
The implication that Obama was proclaiming his own Muslim alliance was rated "false" by the urban legend-vetting website Snopes.
A Brown spokeswoman declined to comment Friday.
Warren's campaign deferred to the Massachusetts Democratic Party when asked for comment.
"Scott Brown's decision to cite praise from an extreme, far-right-wing website like this in a personal fundraising appeal speaks for itself," spokesman Matt House said in a statement.
Dondero's views on religious affiliation are not limited to Obama. Earlier this month, Dondero called Rep. Keith Ellison (D-Minn.) a member of "America's Muslim Brotherhood," echoing a controversial claim by some Tea Party lawmakers that the Brotherhood is an Islamic terrorist organization trying to infiltrate the federal government.
In a live chat with Boston.com readers Friday, Brown kept the spotlight on the Dondero-backed ad. "The people of MA will have a very real choice this November," Brown wrote in response to a submitted question about his major differences with Warren. "I would refer people to my ad 'Let America Be America Again.'"
CLARIFICATION: A previous version of this story did not indicate that the characterization of the Muslim Brotherhood as a "terrorist organization" was that of certain Tea Party members. According to the State Department, it is not.
Before You Go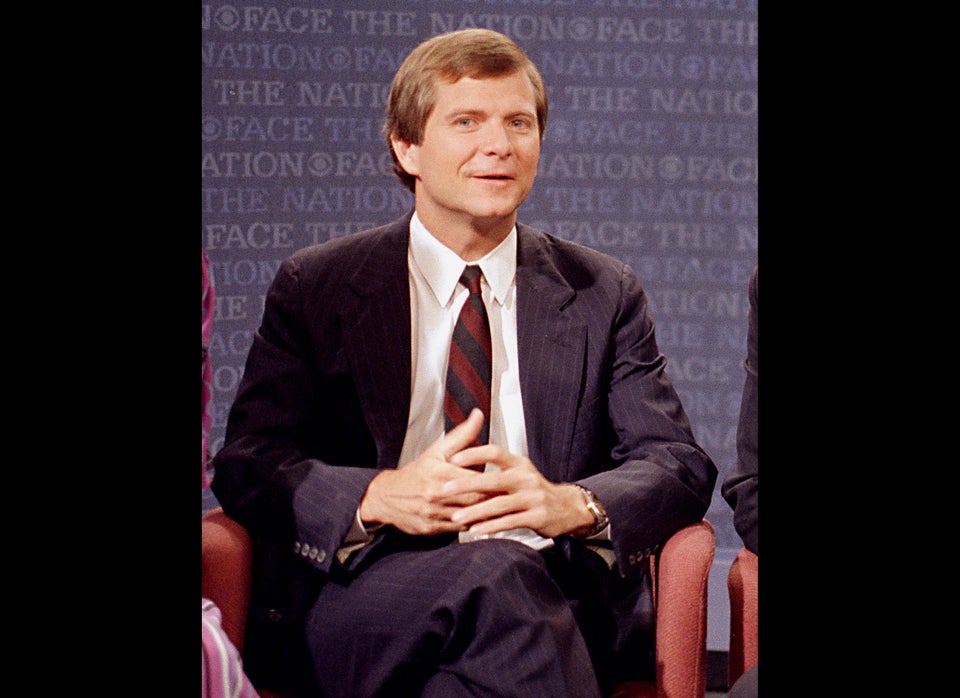 Below-The-Belt Political Attacks
Popular in the Community