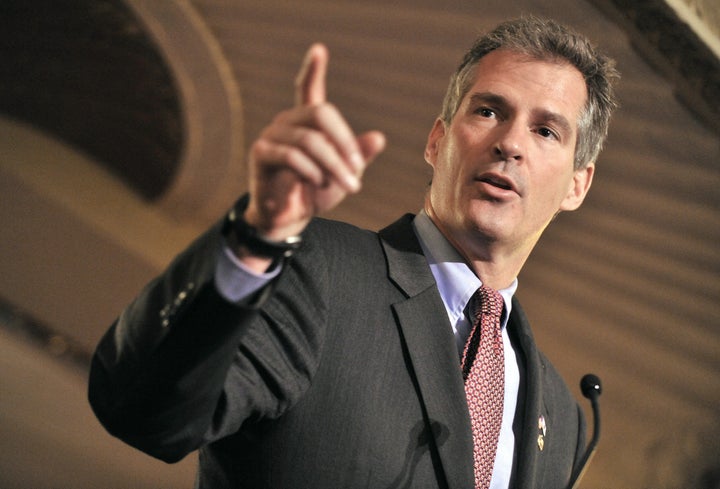 Progressive group The Agenda Project has gotten an early start to the 2012 campaign season with a new ad targeting junior Sen. Scott Brown (R-Mass.) for his recent vote against lowering taxes for Americans making less than $1 million a year.
"Scott Brown said he was like us -- he said he would be our Senator. He said he would lower our taxes. But 'Mister I drive a truck' is totally full of it," says the ad's narrator. "Looks like Mr. I'm-Just-Like-You drove his truck to Washington and turned into Senator I'm-Just-Like-Them. Tell Mr. Tough Guy to start acting like our senator or come 2012 he won't be."
Senate Democrats unveiled their version of a compromise over the weekend designed to ensure that the tax cuts for people making over $1 million annually weren't extended. The measure was defeated in a bipartisan vote.
Roll Call reports that the spot cost $20,000 to run on a couple Massachusetts-area cable stations.
"He is particularly vulnerable -- being up for re-election in 2012 in a traditionally blue state," Agenda Project founder Erica Payne told Roll Call.
Still, the spot is hardly the harshest strike from the group. Earlier this year they released a "F*ck Tea" clothing line.
REAL LIFE. REAL NEWS. REAL VOICES.
Help us tell more of the stories that matter from voices that too often remain unheard.