New Hampshire Republican Senate candidate Scott Brown avoided talking about his record on reproductive rights and equal pay in a Tuesday appearance on Fox News by suggesting that nobody cares about those issues.
Fox News host Gretchen Carlson asked Brown to address comments from his opponent, Sen. Jeanne Shaheen (D-N.H.), about his voting record.
"He doesn't stand up for women's reproductive rights and economic security," Carlson quoted Shaheen as saying. "He co-sponsored legislation to let employers deny women coverage for birth control or even mammograms. He had two opportunities to vote for equal pay laws and both times he voted no."
"So Senator, how do you respond to her claims?" Carlson asked.
"Well unfortunately, I'm talking about issues that people care about," Brown fired back.
He went on to say he supports contraception and equal pay and that "women's issues are very important," but that he is "focusing on the things that people care about," such as "border security, veterans issues, [and] where we stand when it comes to Obamacare."
A spokesperson for EMILY's List, a progressive women's PAC that is supporting Shaheen, challenged the premise that voters don't care about these issues.
"The research in 2014 shows really clearly that voters care about women's economic security, and their access to birth control and abortion - which are hardly two separate issues," said Jess McIntosh, communications director for EMILY's List. "It seems like dismissing the top concerns of swing voters 34 days before the election is a bad electoral strategy, but it looks like the one Republican candidates are going with."
When Brown was in the Senate representing Massachusetts, he co-sponsored a bill with Sen. Roy Blunt (R-Mo.) that would have allowed employers to opt out of providing any aspect of health care coverage to which they morally object, including birth control. Brown also voted against the Paycheck Fairness Act, which would require employers to prove that any discrepancies in pay between male and female employees are based on experience or performance, not gender.
But now, in his New Hampshire Senate race, Brown has avoided addressing those issues. He punted a question about equal pay in a September interview with New Hampshire Public Radio. Asked why he thinks the gender wage gap persists and how he and other Republican candidates would try to close it, Brown replied, "Well, I'll leave that to the political pundits."
"I know that I have a house full of women," he said. "Three overachieving, hard-charging, accomplished women, two of which are independent and obviously following their career paths, of which I have supported along with Gail.
"That being said, we need to do everything and anything we can to make sure that they and others have opportunities to achieve that balance, being a mom — having it all — and obviously, having a career," he added.
Brown is not the only Republican candidate in New Hampshire to suggest that people don't care about reproductive rights. State Rep. Marilinda Garcia, who is running for Congress in New Hampshire's 2nd District, said in a radio interview this week that only "two percent" of voters she has talked to care about social issues like abortion, birth control and equal pay, and that Democrats are using those issues as "scare tactics" to sway women.
Garcia opposes legal abortion and wrote on her 2012 campaign site that she supports "clarifying the Fourteenth Amendment's protections as applicable to unborn children." The site has since been taken down.

Before You Go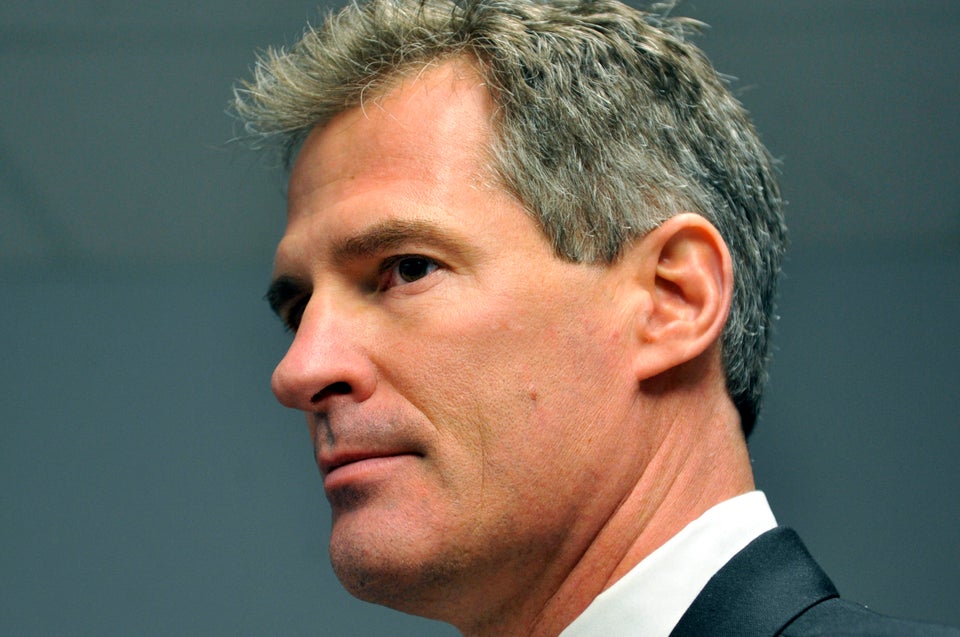 Scott Brown
Popular in the Community