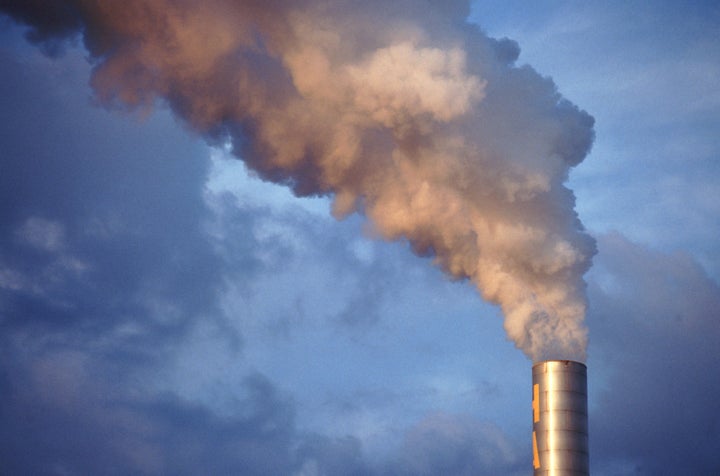 I grew up riding the MBTA -- Green Line to Fenway Park and Boston Garden, Red Line to Park St. Under. I'd pass the time staring up at the ads that lined the insides of the train: for trade schools, for hemorrhoid creams, for all the things your average Boston commuter might require.
Which is why I was happy when my colleagues at 350.org decided it made sense to place some placards on the T -- we'd been outraged when Scott Brown voted to gut the Clean Air Act, and we'd raised crowd-sourced money a few dollars at a time via Loudsauce. The subway seemed like the perfect place for the ads: it's how real Bostonians get around, the kind of people whose daily habits keep the air a little cleaner. Forget Brown and his pickup -- the T is Massachusetts transit at its finest.
And as a side benefit, I thought we'd get to give commuters something interesting to read for once. Here's the ad: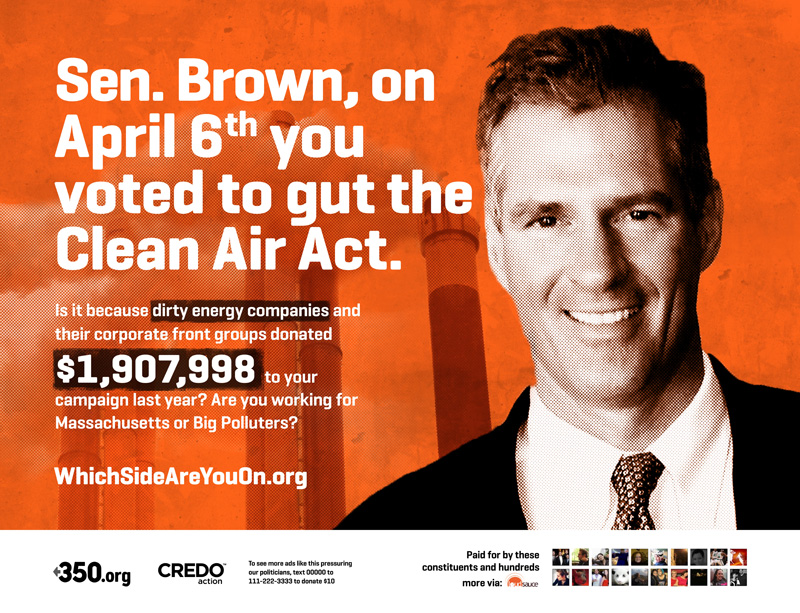 You'll note it's not particularly rude -- it shows a perfectly nice picture of his handsome face, and just recites the facts: he took money from polluters, and he voted for their interests.
So imagine our surprise today when the MBTA refused to run the ads.They were "too controversial."
We've heard from lawyers today saying that's almost certainly unconstitutional, and I imagine we'll find out in some courtroom soon. But we want to keep the focus hard on Brown and his vote -- that's why, when the papers asked, my response was: "Too controversial? Too controversial is voting to gut the Clean Air Act, for 40 years the bulwark of our environmental policy. Maybe the T thinks spreading that news will scare people too much -- it's sweet of them to be so protective of their riders, but Brown's vote is the real horror."
We're not going to be silenced -- we've found a company that will put the ads on the back of bicycles and pedal them through the streets. And if that doesn't work, we'll find some latter-day Paul Revere with a horse, and a lantern, and a bell, and whatever the hell it was that Sarah said he was carrying. One way or another we'll get the word out -- but if you'd like to help, you can contact the T here and help pay for the bike-borne ads here.