New Hampshire GOP Senate candidate Scott Brown defended his record on reproductive rights in a debate with Sen. Jeanne Shaheen (D-N.H.) Monday, claiming that he has supported women's access to contraception "since [he] was 18 years old."
When Brown represented Massachusetts in the Senate, he cosponsored a bill that would allow employers to opt out providing of any kind of health coverage, including birth control pills, based on moral objections. Asked about the bill on Monday, Brown said it had nothing to do with his support for contraception access.
"To think that I don't support women's rights and ability to get contraception is just a false premise," he said. "I have since I was 18 years old."
Brown said he cosponsored the bill because he does not believe the Affordable Care Act should require employers to cover birth control. He noted that the Supreme Court agreed with him earlier this year when it made a "very clear decision" in the Hobby Lobby case to allow closely held corporations to opt out of covering certain contraceptives for religious reasons.
"Scott Brown is pro-choice and supports women's health services. Jeanne Shaheen and her allies should be ashamed of themselves for scaring women and misrepresenting his record," said Elizabeth Guyton, communications director for the Brown campaign. The campaign also noted that Brown has urged the Republican Party to drop anti-abortion language from its platform.
Brown's strategy in his campaign against Shaheen often has been to insist that he is a "pro-choice Republican" and then pivot to other issues. But his opponents have been working to remind voters of his vote in the U.S. Senate against the contraception coverage requirement and of his anti-abortion record in the Massachusetts legislature. The New Hampshire Democratic Party pointed out that as a state senator, Brown cosponsored a bill twice, in 2003 and 2005, that would have required women to wait 24 hours and review state-provided materials about abortion before being able to legally have the procedure.
"A women's health care decisions should be made between her and her doctor –- not her employer, not the government, and absolutely not with Scott Brown forcing her to stare at photographs of fetuses," said NHDP spokeswoman Julie McClain. "Scott Brown says he's pro-choice, but his record tells a different story."
New Hampshire Public Radio recently asked Brown about that bill, called the "Women's Right To Know Act," and he said he is "not familiar" with the legislation.
Before You Go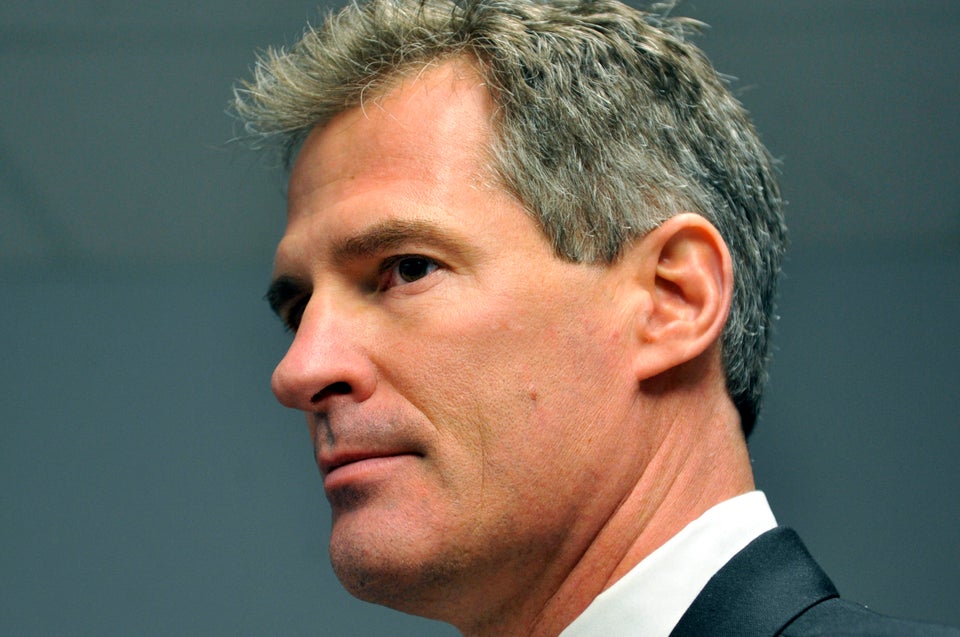 Scott Brown
Popular in the Community