New Hampshire Republican Senate candidate Scott Brown wants the Obama administration to beef up security on the U.S.-Mexico border because of -- among many things, including his lagging poll numbers -- Ebola.
"One of the reasons why I've been so adamant about closing our border because if people are coming through normal channels, can you imagine what they can do through a porous border," he said Thursday on WGIR talk radio.
The former senator from Massachusetts also said he supports imposing flight restricts in and out of West African countries currently dealing with historically large outbreaks of the deadly virus.
The recorded number of deaths is nearing 4,000 worldwide, with additional cases of the virus appearing in the U.S. and Spain. Health officials in the U.S. are preparing to require tougher Ebola screening at several major American airports this weekend. While a majority of Americans support banning all flights to the U.S. from countries experiencing an outbreak, officials from the Centers for Disease Control and Prevention warn that imposing such restrictions could make the crisis worse.
In the radio interview, Brown attacked his opponent, Sen. Jeanne Shaheen (D-N.H.), for failing to secure the border, a familiar charge he has levied in recent months after the border crisis this summer. The latest attack, however, incorporates some of the anxiety Americans are feeling over a virus that took the life of a patient in Texas this week.
"She's voted not to secure the border and I have and it's so critically important that we really use every tool, shut out every mechanism for them and that disease and other potential diseases to come into our country," he said.
Brown isn't the only Republican preying on fears over Ebola to paint Democrats as soft on national security ahead of the November midterms.
Thom Tillis, who is running for Senate in North Carolina, turned up the hysteria this week when he told a debate audience, "We've got an Ebola outbreak, we have bad actors that can come across the border. We need to seal the border and secure it." Rep. Tom Cotton (R-Ark.) took an entirely different approach, however. The Arkansas Senate candidate urged the administration to secure the border because extremists from the Islamic State were actively collaborating with Mexican drug cartels to infiltrate the U.S. border and attack Arkansans.
Recent polling of the New Hampshire Senate race show Shaheen maintaining a lead over Brown, despite a September surge by the Republican. The Democrat edges Brown 46.5 percen to 42.3 percent, according to the HuffPost Pollster polling average.
Before You Go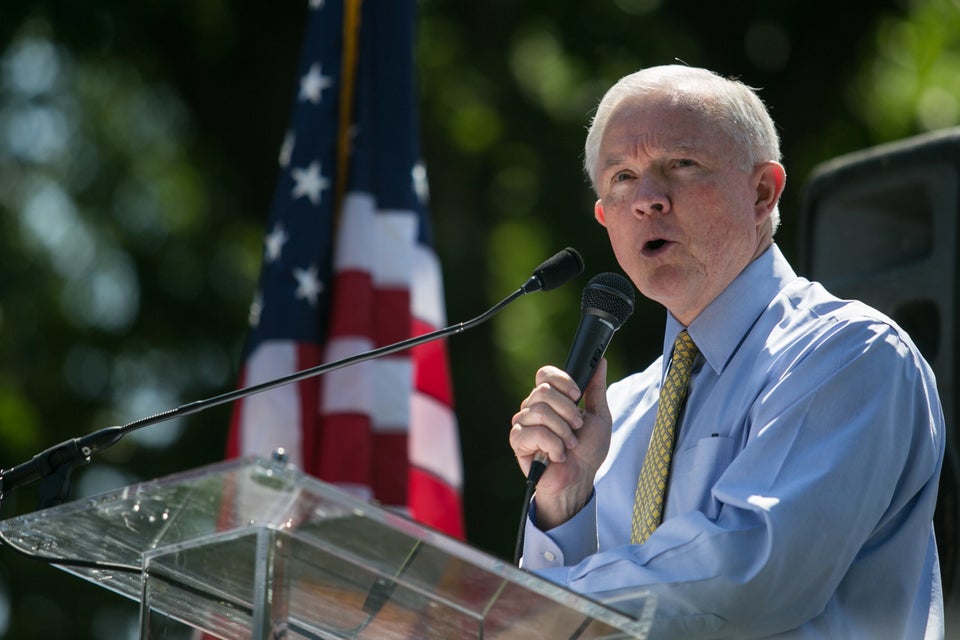 Senate Seats Up For Grabs In 2014
Popular in the Community