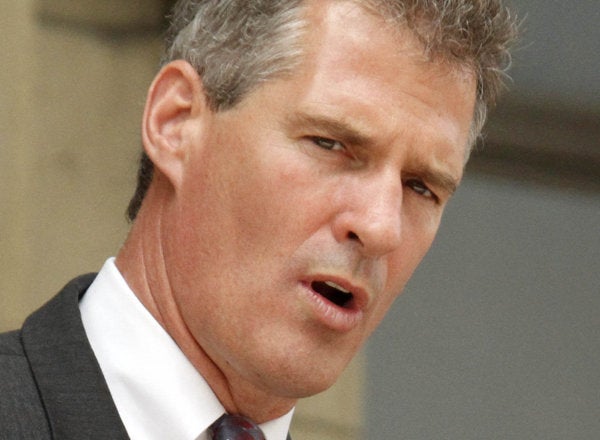 WASHINGTON -- Tea Party activists didn't have to wait for the results of the 2010 elections to start conspiring about their targets for the next cycle. Sen. Orinn Hatch (R-UT) has long been considered a primary target, alongside Bob Corker (TN), Richard Lugar (IN) and Olympia Snowe (ME). All of the aforementioned are Republicans with a penchant for working in bipartisan fashion, some more than others.
One surprising name popping up on the 2012 target list, however, is an individual that the Tea Party turned into a cult hero of their movement. Scott Brown (R-Mass) has spent the past ten months in office building the framework for his reelection. He's worked with Democrats on a variety of economic initiatives while siding with the Republican caucus on other measures. He has been, as conventional wisdom goes, about as conservative as one can be in Democratic-leaning Massachusetts. But, for some, not conservative enough.
On Wednesday morning Red State's Erick Erickson put Brown on his list of "Potential Tea Party Targets for 2012."
Erickson's site is a hub for Tea Party theology and was one of the earlier indicators of the wave that would define the just-completed cycle. So his inclusion of Brown is noteworthy, not just in what it potentially foreshadows but also because it is an indication of how dispirited conservatives are with the man they helped elect.
That said, while Massachusetts showed some conservative trends in 2010, it's hard to imagine (at least at this point) voters there rallying around a new candidate after the euphoric victory of the first.
Popular in the Community