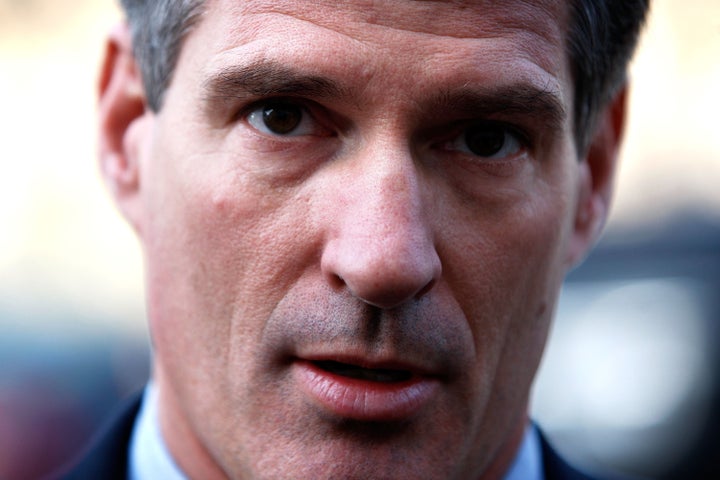 WASHINGTON -- The Massachusetts congressional delegation has put together a new video for the "It Gets Better" project, reassuring LGBT youth who may be getting bullied that their lives will improve when they get older. But one of the state's most high-profile politicians, Republican Sen. Scott Brown, is notably absent from the video.
Of the 12 lawmakers who represent Massachusetts in the Senate and House of Representatives, Brown is the only one who does not appear.
A Democratic Hill staffer with knowledge of the project told The Huffington Post that Brown was invited to participate, but he declined.
"Scott Brown has a strong record at the state and federal level against bullying and believes that all people regardless of sexual orientation should be treated with dignity and respect," said Brown spokesman Colin Reed when asked whether the senator had been asked to appear in the video. "His main focus right now is on creating jobs and getting our economy back on track."
In the past, Massachusetts gay rights groups have been skeptical of Brown, the only Republican in the state's congressional delegation, pointing to anti-LGBT comments he has made in the past. He once said, for example, that the idea of two women having a child is "just not normal." In 2006, he was the only state senator to vote to uphold then-Gov. Mitt Romney's veto of a Commission on Gay and Lesbian Youth. More recently, however, he broke with his party and voted in favor of repealing Don't Ask, Don't Tell.
The It Gets Better project was started by sex columnist Dan Savage and his partner in September 2010, in response to the disturbing number of suicides by teenagers who said they were being bullied for being gay or perceived to be gay.
"I know you may feel that even the people you're closest to can't understand what you're going through," says Sen. John Kerry at the beginning of the video.
"But I can tell you -- you're not alone," Rep. Ed Markey continues.
The video ends with words from Rep. Barney Frank, one of the few openly gay members of Congress.
"It will get better. It will get better because you're helping it to become better, and this is going to be, in the end, the kind of world we all want to live in," Frank says.
Popular in the Community