 Who are you going to have in the delegation to call Boehner and say, 'Oh, by the way, that intersection we're trying to work on here in Lowell, can you make sure that that's in the authorization bill?' " asked Brown. "It's not going to be Professor Warren. They're going to say, 'Yeah right, thank you.'

....

Asked to cite examples in which he has reached out to Boehner to advocate for Massachusetts, Brown listed his opposition to defunding Planned Parenthood and his support of extending the payroll tax cut.
Brown said in an Oct. 1 debate that he was "undecided" about whether he would vote for Senate Minority Leader Mitch McConnell (R-Ky.), despite the fact that McConnell is the only candidate thus far for the position. "He's got a lot of work to earn my vote," he said.
His Democratic challenger, Harvard Law professor Elizabeth Warren, has hammered Brown over the fact that his vote could help national Republicans win control of the Senate. She has cited his votes on the Blunt Amendment and American Jobs Act as evidence that his record is more conservative than he lets on.
Brown cast himself as a moderate and bipartisan senator in the Sun interview, according to a transcript provided by political reporter Chris Camire.
"I am the biggest threat right now. Me, Scott Brown. I am the biggest threat in Massachusetts and the federal government because I am that moderate independent Republican, that could be a Democrat, but I'm a Republican that is going to be working with everybody, and they find that a threat because I'm out there," he said. "When the president does well, when he killed bin Laden, I was the first one to say he did a great job. When he didn't do as well as Libya, I'm the first one to say, 'Sir, we need to do it better, we have to have an investigation, we need to do it.' She'll never do that. She won't be that independent person."
If Brown wins, he may not be the only Republican in the Massachusetts delegation after the 2012 elections. Rep. John Tierney (D-Mass.) is facing an unusually strong challenge from former state Senate Minority Leader Richard Tisei. Tierney has been engulfed in a scandal over his brother-in-law's illegal gambling operation. The Boston Globe editorial board -- which generally endorses Democrats -- took the unusual step to back Tisei Tuesday.
This piece has been updated to include a quote from a transcript provided by a Lowell Sun reporter.
Before You Go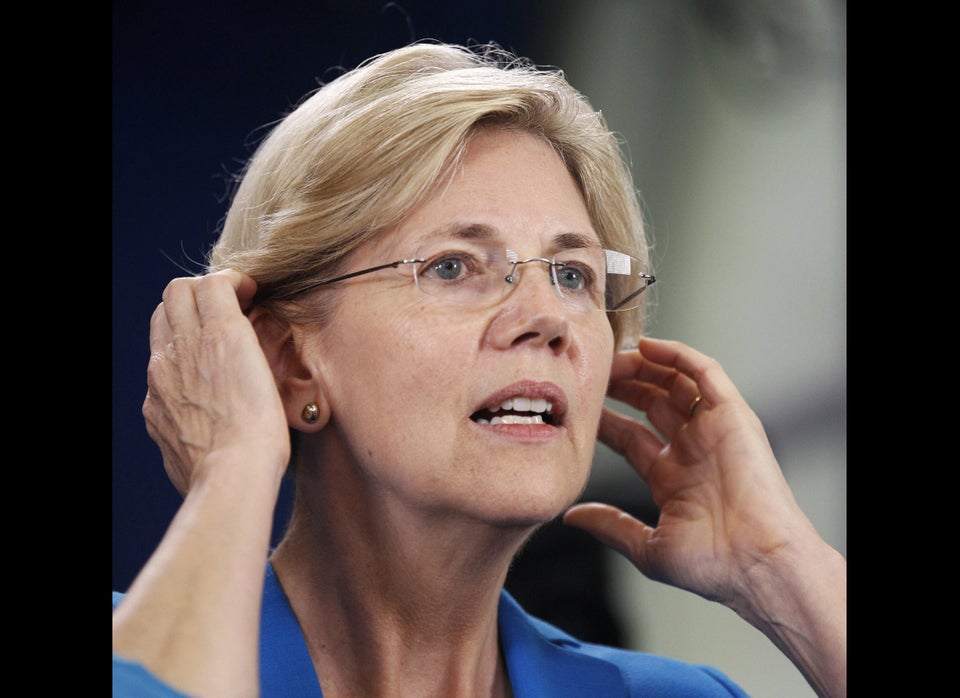 Elizabeth Warren
Popular in the Community