Former Sen. Scott Brown (R-Mass.) may need to start reciting the state from which he's hoping to return to the Senate -- New Hampshire -- ad nauseum.
In an interview with Boston Herald radio, Brown hit Sen. Jeanne Shaheen (D-N.H.), whom he's trying to unseat, over immigration and border issues. But in the process of criticizing his opponent, he made an indicative slip-up.
"And that's a big difference between Senator Shaheen and me and many other people in the Massachusetts delegation," Brown said, while arguing that Shaheen isn't taking the uptick in migrants seriously enough.
"I'm not for amnesty, never have been, I have never supported the DREAM Act, she has," he continued, apparently not noticing (or not wanting to draw attention to) his mistake.
The New Hampshire Democratic Party immediately flagged the flub with a YouTube video.
Democrats criticized Brown for his mistake, arguing that he had inadvertently revealed shallow carpetbagging intentions.
"Scott Brown still can't keep track of what state he's in - and it's an insult to New Hampshire families," New Hampshire Democratic Party Communications Director Julie McClain said in a statement. "Brown used to brag about growing up in Massachusetts, raising his family in Massachusetts and said he would die in Massachusetts. Now he's moved to New Hampshire and says he cares about this state, but really he's just using New Hampshire to get himself a Senate seat. How can Granite State families possibly trust a candidate who doesn't see the difference between Massachusetts and New Hampshire."
Brown had a similar "whoops" moment in December, saying that Granite State Republicans were "thankful" he was around raising awareness of "the issues that are affecting not only people here in Massachusetts -- I mean New Hampshire."
An NBC/Marist poll released Wednesday found Shaheen leading Brown, 50 percent to 42 percent, with just 6 percent of respondents undecided.
Before You Go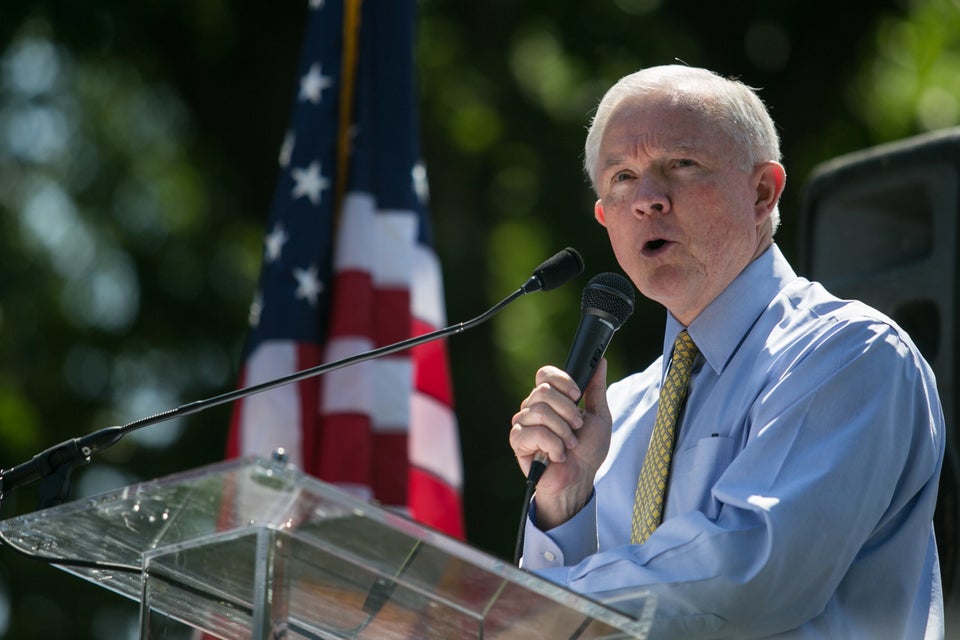 Senate Seats Up For Grabs In 2014
Popular in the Community