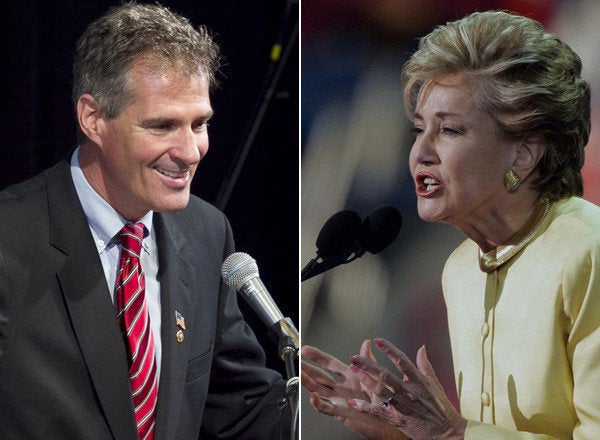 Sen. Scott Brown's October of controversy rolls on.
A Wednesday report by The Boston Globe alleges that an autobiography posted on Brown's official website "was lifted verbatim" from an Elizabeth Dole speech delivered during her 2002 Senate run in North Carolina.
In a message to students, the senator uses the exact language as remarks delivered by the former North Carolina senator at her campaign kickoff and contained on her own website.

Brown's staff acknowledged yesterday the words originally were Dole's and said their presence in Brown's message was the result of a technical error.

"I was raised to believe that there are no limits to individual achievement and no excuses to justify indifference," said the message from Brown, which was removed later yesterday. "From an early age, I was taught that success is measured not in material accumulations, but in service to others. I was encouraged to join causes larger than myself, to pursue positive change through a sense of mission, and to stand up for what I believe."
In the midst of his re-election campaign, Brown has aimed to paint himself as the bipartisan candidate -- a voice willing to look past party lines in an otherwise divided Congress:
"I'm one of the most bipartisan, if not the most bipartisan, senator there and I'm going to continue to do what I've been doing to be that independent voter and thinker," he told the AP at a recent Boston jobs fair.
UPDATE (10/13/11, 4:30 p.m. EDT): Brown's spokesman, John Donnelly, addressed the claims on Thursday, telling the Associated Press that the speech segments originating from Dole's website were inadvertently transferred:
"Senator Dole's website served as one of the models for Senator Brown's website when he first took office ... It was a staff level oversight which we regret and has been corrected," Donnelly said in a statement.
The AP also notes that the Democratic group American Bridge discovered the apparent tie between Brown and Dole's words. The organization's president, Rodell Mollineau, released this statement:
"This is just further proof that Scott Brown is not who the people of Massachusetts think he is. The fact that he has plagiarized a personal values statement in a message to students really raises questions about just how genuine Scott Brown is."
Popular in the Community