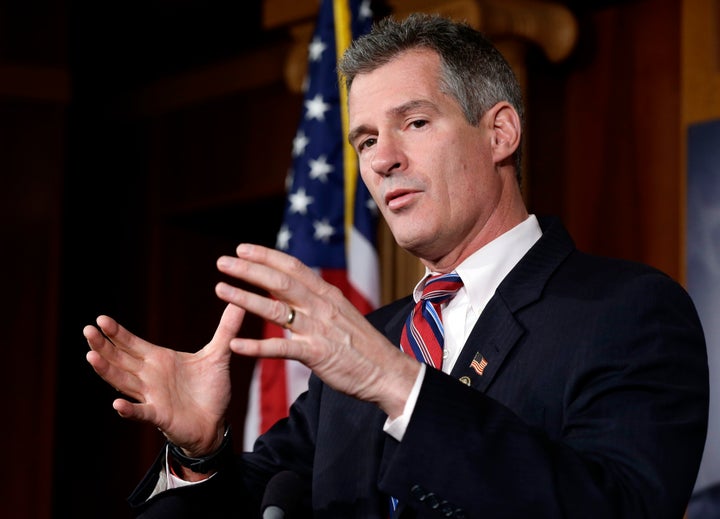 Former Republican Sen. Scott Brown would narrowly lead Democratic Rep. Ed Markey in Massachusetts' special election to replace outgoing Democratic Sen. John Kerry, a poll released Wednesday by the Democratic firm Public Policy Polling found.
In a hypothetical matchup, Brown, who has not yet said whether he'll run, would take 48 percent to Markey's 45 percent. Many of those still undecided voted for Brown challenger Elizabeth Warren, the winner in November's Senate election.
Brown would fare even better against Rep. Stephen Lynch (D-Mass.), winning 48 percent to 39 percent in a hypothetical matchup. Lynch is expected to announce his candidacy shortly.
But according to the same PPP poll, Markey, who has declared his candidacy, would have a commanding lead against Lynch, 52 percent to 19 percent, in the Democratic primary.
With the special election's field just beginning to take shape -- the primary is set for April 30 and the general election for June 25 -- little polling has been conducted so far. The only other publicly available survey, conducted earlier this month by the think tank MassINC, found drastically different results. In that poll, Brown trounced Markey by 22 points, a stronger lead than when he was tested against a generic Democrat.
Brown takes a fairly similar percentage of the vote in the two polls -- 48 percent in PPP's survey, 53 percent in MassINC's -- but MassINC's respondents were 7 percentage points more likely to say they were undecided or not planning to vote.
Both polls showed Markey's name recognition lagging behind Brown's, which may account for the greater variability in the Democrat's support. While Markey's favorable rating was stronger in the MassINC poll, 59 percent of voters in that poll said they hadn't heard of or were undecided about him -- compared to 27 percent in PPP's.
The surveys also differed in methodology, with PPP using automated phone calls to likely voters and MassINC using live telephone interviews with a wider sample of registered voters.
PPP also tested Brown as a candidate for Massachusetts governor in 2014. The poll found that he would best three little-known potential rivals -- state Treasurer Steve Grossman, U.S. Attorney Carmen Ortiz and former Obama administration official Don Berwick -- by double digits.
The PPP poll was conducted between Jan. 29 and 30, and surveyed 763 voters.
Before You Go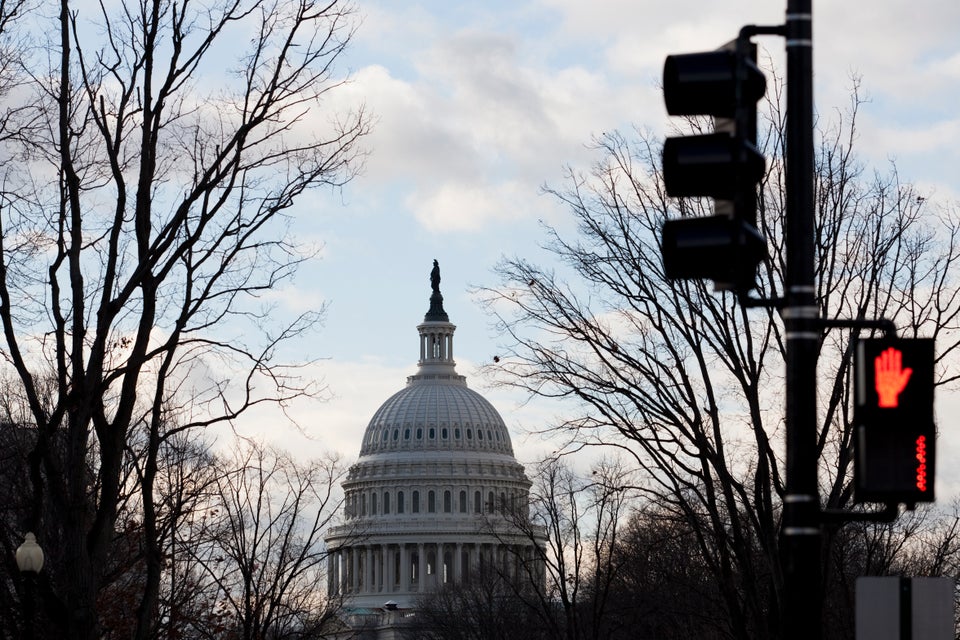 113th Congress Facts
Popular in the Community