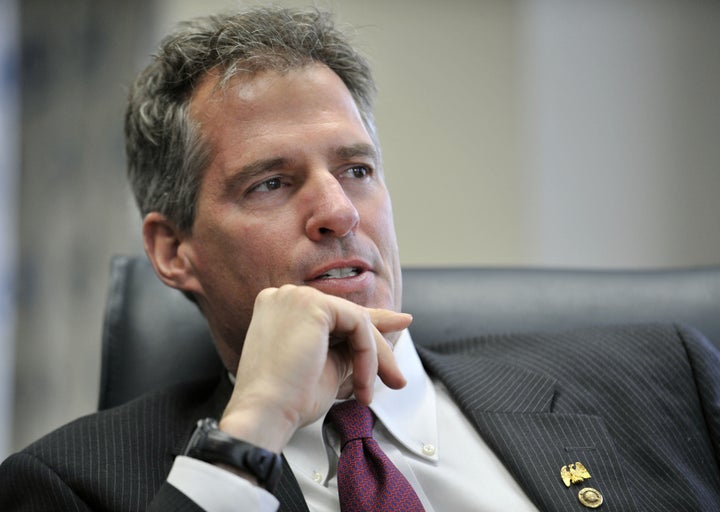 The National Republican Trust PAC, a GOP group that provided integral support to Scott Brown's surprise U.S. Senate win in Massachusetts last year, has promised to turn their resources against their former candidate and toward a more conservative primary challenger in 2012.
"We're going to finance a primary opponent," Scott Wheeler, director of the National Republican Trust PAC, said in an interview with Hotline. "I might even ask him to give our money back."
According to Wheeler, Brown's recent votes for largely Democratic initiatives, such as the START nuclear arms treaty, had left his group's members disenchanted and willing to go as far as to lose the seat to Democrats rather than allow Brown to run without a challenge from the right.
"We understand, coming from Massachusetts, he isn't going to vote on a lot of issues the way we'd like. We understand that. But if he's not going to vote for any issue, what's the point of having him? Why not have a Democrat there?" Wheeler asked Hotline. "That way we don't have the name Republican being used as a shield when the Democratic ruinous policies blow up."
Brown, though popular in the largely liberal state and possessing the financial security of a $7-million war chest, is also thought to be somewhat vulnerable to a number of potential Democratic opponents.
Among those possible challengers is Rep. Michael Capuano, who said recently that he'd make a decision about a run for higher office in the next few months. A campaign from him, or any Democrat, would likely be made stronger if Brown was forced to spend some of that cash fending off a primary rival.
Popular in the Community