WASHINGTON -- Sen. Jeanne Shaheen (D-N.H.) is out with her first radio ad of the cycle, calling on her likely Republican opponent, former Massachusetts Sen. Scott Brown, to sign a pledge rejecting outside spending in the race.
But as Brown explores a run in New Hampshire to unseat Shaheen, he has shrugged off doing something similar in this election cycle. When asked about it recently, Brown said the "horse has kinda left the barn," referring to the nearly $2 million that outside groups have already spent in the race -- ignoring the fact that outside groups had also already poured millions into the Massachusetts race before Brown and Warren signed the pledge.
Shaheen has been calling on Brown to sign the pledge again if he runs against her, and she repeats that call in her new radio ad.
"It was the right thing to do in Massachusetts and it's the right thing to do here. New Hampshire deserves a clean election too," says the narrator, adding that Brown isn't signing "because Big Oil and Wall Street want to buy him a Senate seat."
During a February event at Cornell University, Brown said, "The People's Pledge was something where [Warren] and I agreed -- I came up with the idea actually in the last election," Brown said. "We didn't need another 30 to 40 million dollars coming in to distort our records and positions on things, so ... what we came up with was the People's Pledge."
"Jeanne Shaheen signed the People's Pledge and asked Scott Brown to do the same because she believes the people of New Hampshire deserve an election where they can hear the candidates directly and decide who will best represent their interests, not a flood of attack ads from Big Oil and Wall Street," said Harrell Kirstein, communications director for the Shaheen campaign, in a statement.
The new 60-second spot is a five-figure ad buy statewide in New Hampshire and includes Boston drive-time radio.
The New Hampshire Republican Party has argued that Shaheen is in no place to criticize Brown because she was fundraising on the West Coast recently and attended an event with Tom Steyer, a billionaire who has pledged to spend millions in support of candidates who will fight for environmental causes.
Before You Go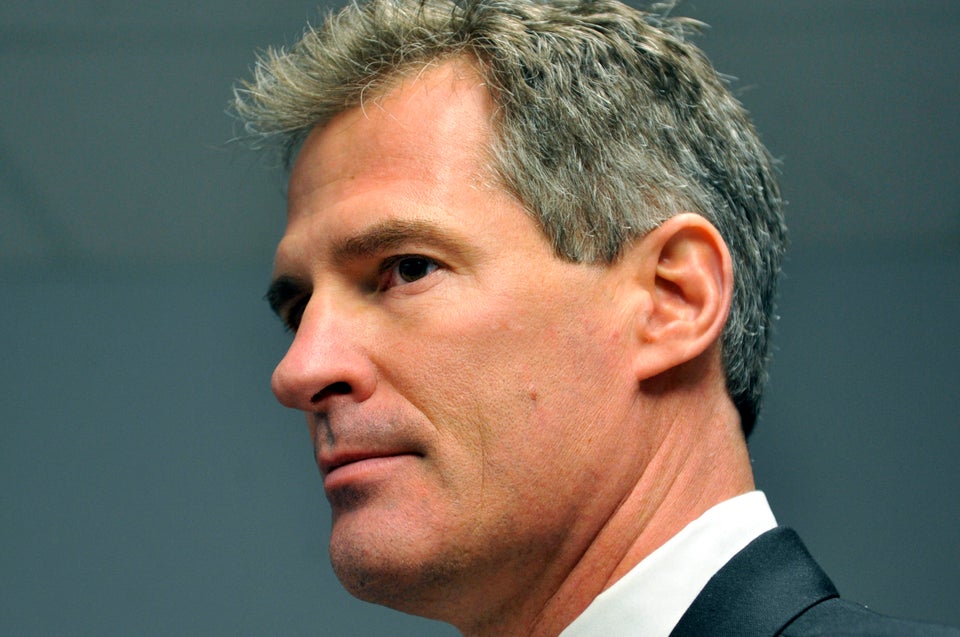 Scott Brown
Popular in the Community