WASHINGTON -- New Hampshire GOP candidate Scott Brown ditched the usual campaign trail stops on Saturday and instead attempted to bond with a younger, rowdier set of voters at the University of New Hampshire homecoming tailgate.
"I think they realize that he's a guy that can represent them, that he's just a normal person like everyone else," state Rep. Joe Sweeney (R), who is also student body president at UNH, told WMUR.
Brown attended the party at the invitation of the school's College Republicans, and by all accounts, attracted a large, enthusiastic crowd. But as anyone who has ever attended a college tailgate knows, it can be hard to control what's going on around you -- potentially posing a problem during a political campaign where optics are important.
In video posted by the New Hampshire Democratic Party, as Brown walked through the sea of tailgaters, there were shouts of "F**k Jeanne Shaheen!" and "Elizabeth Warren sucks!" referring to the Democrat from Massachusetts who unseated Brown from his Senate seat in that state in 2012.
The language became even more graphic at points, with one man shouting "F**k her right in the p***y" (00:04 in the video above), although it wasn't clear if he was referring to Shaheen or Warren. At 01:07 in the video, a man also appears to refer to Shaheen as a c**t.
According to tweets from the event, a man also offered Brown drugs (which he didn't take), and a woman who appears to be a college freshman thanked Brown for giving out free beer to undergraduate students.
Erika Mantz, director of media relations at UNH, disputed the account of alcohol being served by Brown, as did Sweeney, who was also with the candidate at the event.
"University of New Hampshire Police Chief Paul Dean escorted Scott Brown the entire time he was at the university's homecoming celebration Saturday, Oct. 11, 2014. At no time did Mr. Brown provide alcoholic beverages to an attendee," she said in a statement to The Huffington Post.
Brown spokeswoman Elizabeth Guyton distanced the campaign from the insults and denounced the language.
"As the video clearly shows, Scott Brown obviously did not hear these comments and certainly does not condone this language," she said.
Shout out to Senator Scott Brown for giving the free beer to undergrads at the tailgating field Saturday- you definitely have my vote! ✅

— Kaylee Rogers (@kayleerog13) October 12, 2014
Vote for Scott brown and get free beer!

— Elizabeth Kowash (@liz_kowash) October 11, 2014
Scott Brown just chugged a beer im transfering to unh

— Sarah Iaccarino (@PsychArino) October 11, 2014
While Brown was tailgating Saturday, Shaheen was serving pancakes at a breakfast of supporters in Concord, and she later rallied backers at an event with Sen. Sherrod Brown (D-Ohio). Both the Brown and Shaheen campaigns were attempting to play up the differences in campaign events to their advantage:
On Wednesday, Brown will be campaigning with former GOP presidential candidate Mitt Romney.
HuffPost Pollster, which averages the publicly available polling in the race, currently has Shaheen with a four-point lead:
This article was updated after publication with comment from the Brown campaign.
*************************
What's happening in your district? The Huffington Post wants to know about all the campaign ads, mailers, robocalls, candidate appearances and other interesting campaign news happening by you. Email any tips, videos, audio files or photos to openreporting@huffingtonpost.com.
Want more updates from Amanda? Sign up for her newsletter, Piping Hot Truth.
Before You Go
Iowa Senate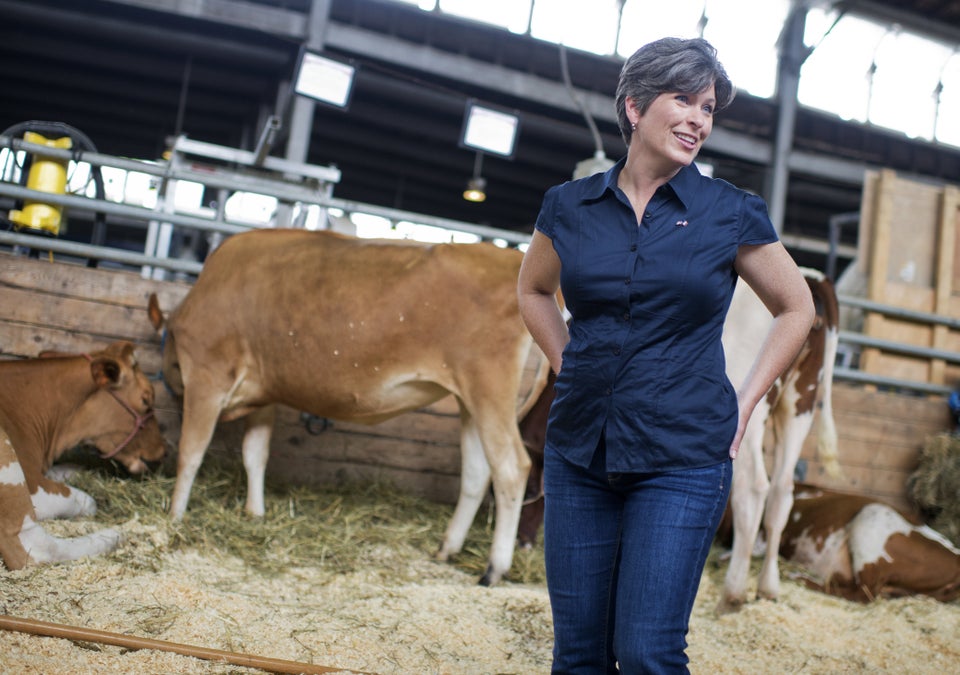 Tom Williams via Getty Images
Alaska Senate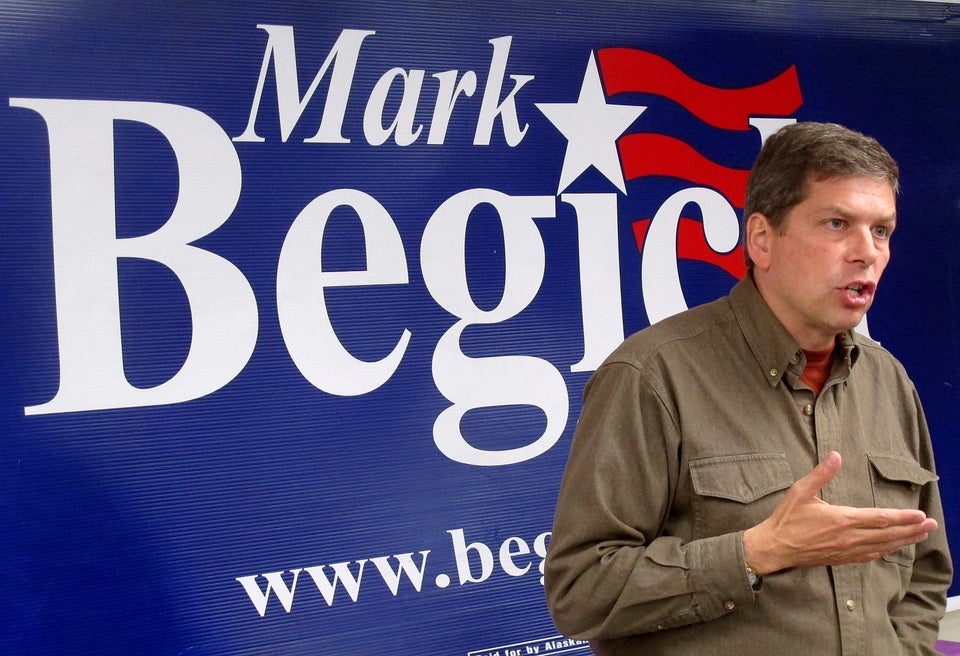 Colorado Senate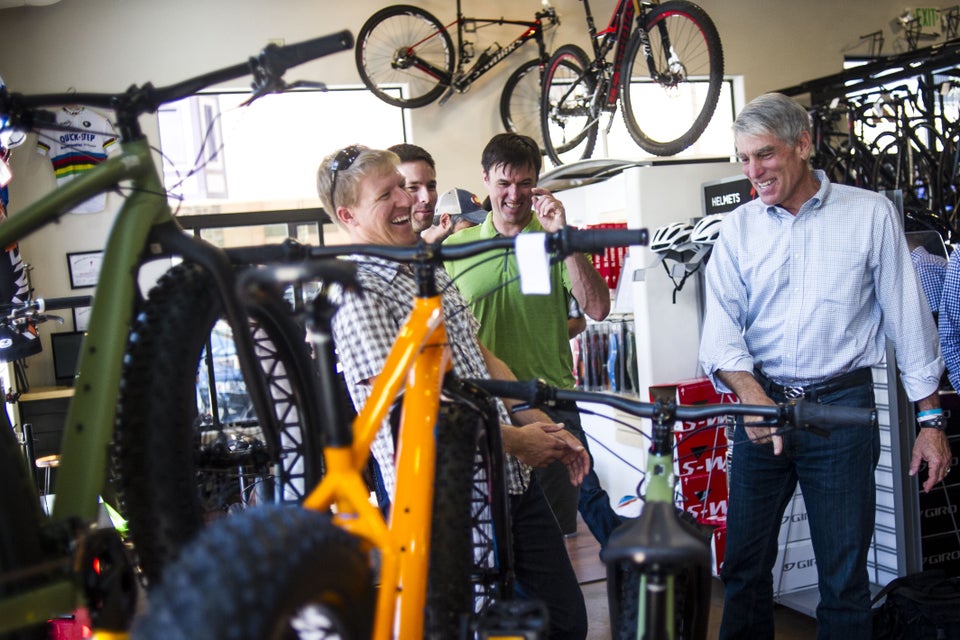 Mark Udall (Kent Nishimura via Getty Images)
Arkansas Senate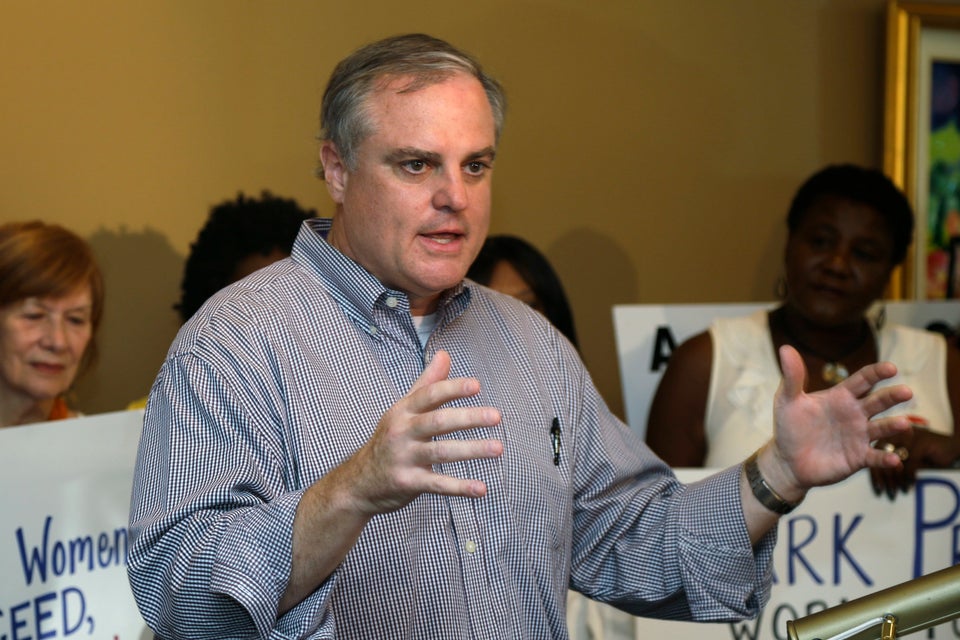 Mark Pryor (ASSOCIATED PRESS)
Kansas Senate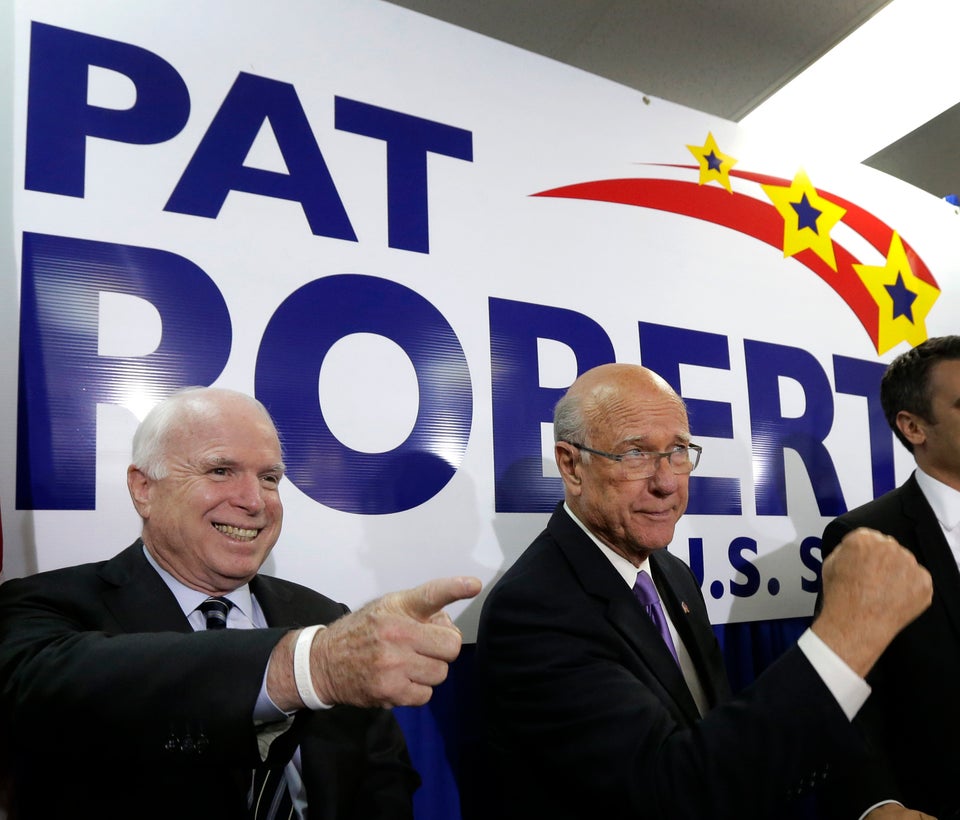 New Hampshire Senate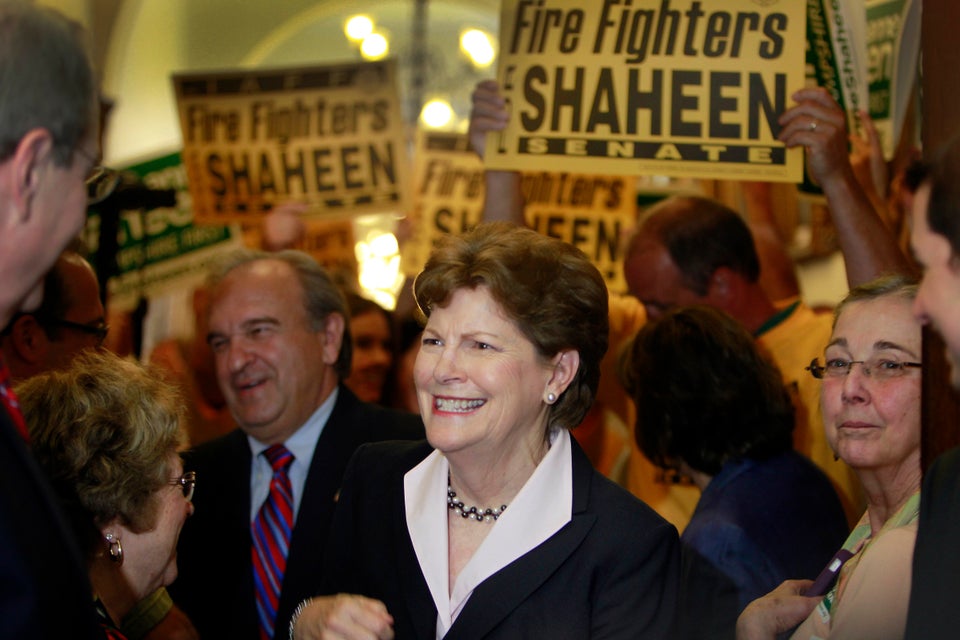 Louisiana Senate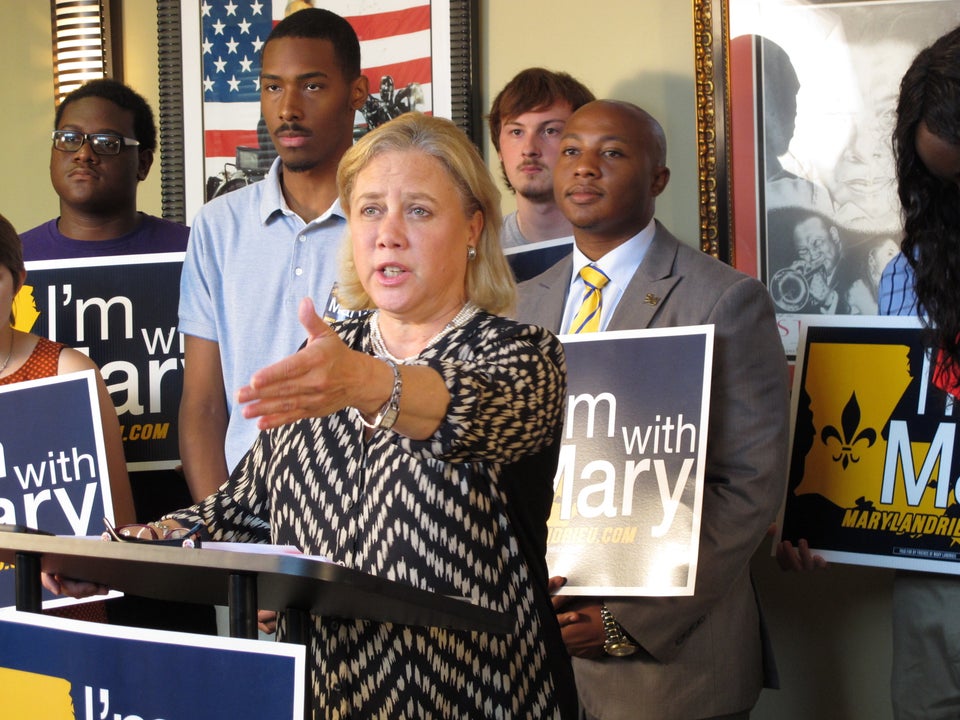 North Carolina Senate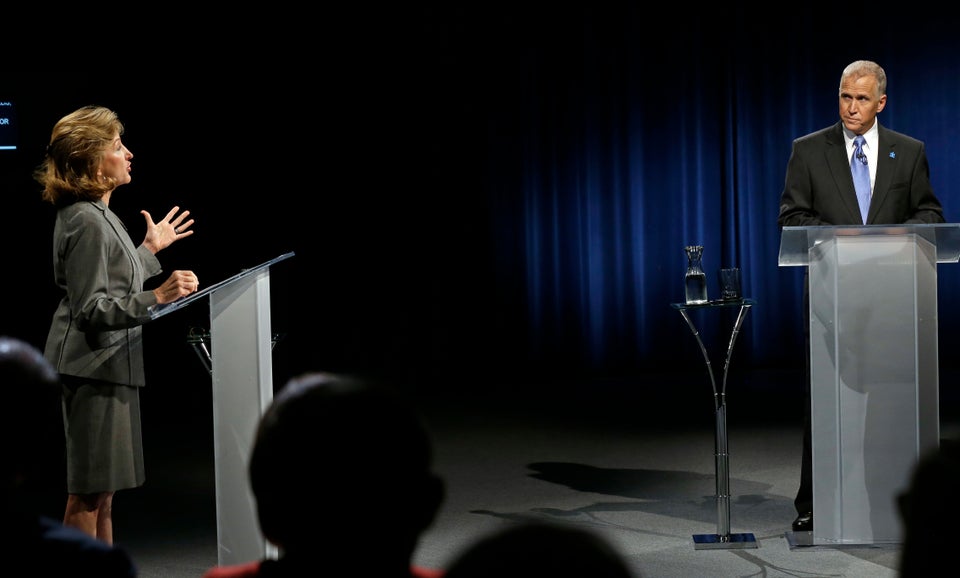 Kentucky Senate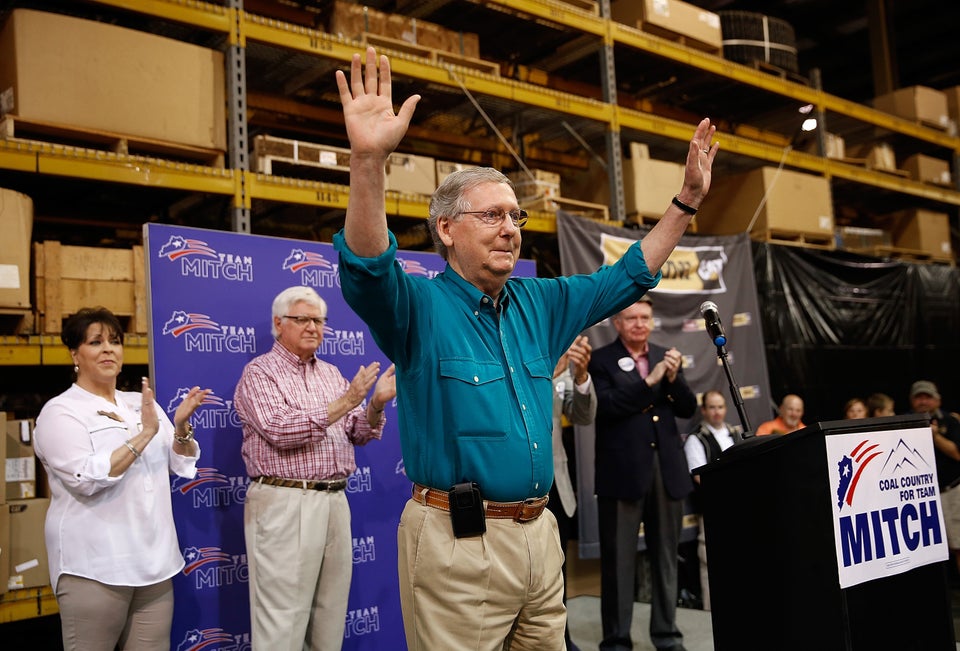 Win McNamee via Getty Images
Georgia Senate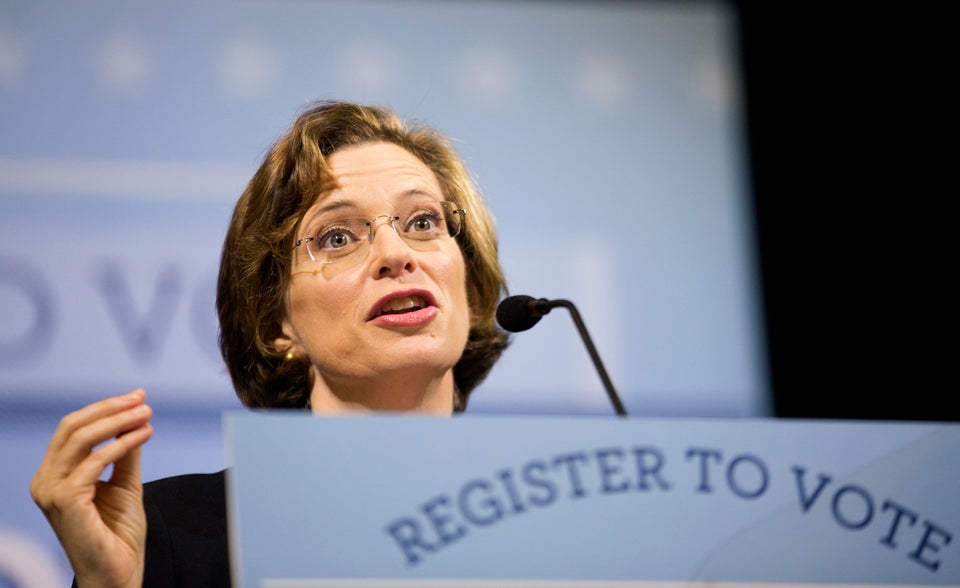 Popular in the Community