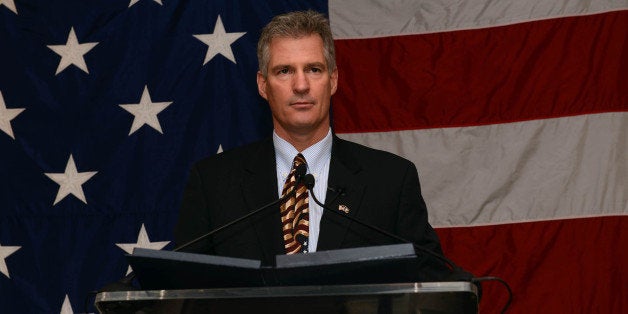 WASHINGTON -- Scott Brown can't win for losing. After helping torpedo Sen. Jeanne Shaheen's (D-N.H.) energy efficiency legislation, he is now being hit by backers of Keystone XL, who saw her bill as the vehicle to get to a vote on the controversial pipeline.
The irony, of course, is that Brown, Shaheen's Republican opponent, is himself a backer of Keystone XL, and cited the pipeline as the reason he opposed her bill.
Teamsters Local 633 Secretary-Treasurer David Laughton released a memo Thursday in response to a Huffington Post report that Brown lobbied Senate Republicans to kill Shaheen's energy bill so that she wouldn't be able to run on it. In it, Laughton said he is "disgusted that Republican Senate candidate Scott Brown's blind partisanship appears to have cost us a stand alone vote to proceed with the Keystone XL pipeline."
The Brown campaign has not disputed reports that he urged Republican leadership to stop Shaheen's bill from advancing in the Senate. Instead, Brown's spokeswoman has argued that he was concerned Shaheen was blocking a vote on Keystone XL.
Laughton rejected that claim, pointing out that Senate Majority Leader Harry Reid (D-Nev.) offered to hold a standalone vote on Keystone XL if Republicans helped pass the energy efficiency bill. "Both projects deserved a vote, and now that is less likely to happen because of Scott Brown," Laughton wrote.
The local Teamsters backed Shaheen in 2008, and Laughton recently said he continues to support her despite her opposition to Keystone XL. But that didn't stop Brown, who was endorsed by the former president of the Teamsters Local 170 in Worcester while defending his Senate seat in Massachusetts in 2012, from courting the local chapter in New Hampshire.
Brown last month appeared at a pro-Keystone rally co-sponsored by the Teamsters Local Union 633 to express his support for the pipeline. He also referenced the Teamsters in an op-ed he penned for the New Hampshire Union Leader earlier this month, noting that "the International Brotherhood of Teamsters called Keystone 'a real chance to earn a good wage and support their families in this difficult economic climate."
Laughton said he found Brown's actions to be deceitful. "In an op-ed, and more recently at a rally we co-hosted, Scott Brown claimed that he supported the Keystone pipeline," Laughton said. "But clearly when he told us he wanted 'to get this done' he was just lying to our face."
"When the rubber hit the road, Scott Brown put his own political goals ahead of the promise he made to us," he added. "That was wrong, and it isn't how we do things in New Hampshire. This is Washington-style politics at their worst."
Sen. Chuck Schumer (N.Y.), the third-ranking Senate Democrat and top strategist, has also argued that Brown is the one who prevented a vote on Keystone.
"He was here two years and he seems still not to understand the legislative process," Schumer told reporters Wednesday. "By killing the Shaheen bill, he also killed a vote on the pipeline. He seems to have a pattern of saying one thing publicly and doing something else internally, and it always seems to catch up with him."
New Hampshire Sen. Kelly Ayotte, one of just three Republicans who voted for cloture on the energy bill, acknowledged receiving a call from Brown. Ayotte told The Huffington Post she voted for the Shaheen-Portman bill anyway because she felt that was best for New Hampshire.
Brown's campaign did not immediately return a request for comment.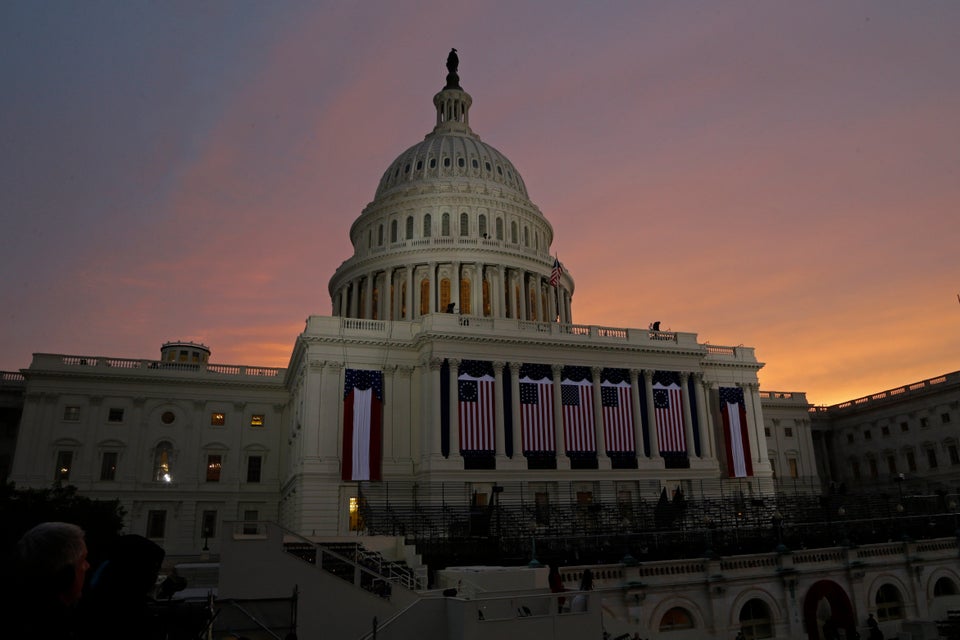 U.S. Capitol Photos
Popular in the Community