Former Sen. Scott Brown (R-Mass.), who decided against running in the special election for U.S. Senate to replace Sen. John Kerry (D-Mass.), broke his silence about a series of late-night tweets that turned heads.
"Anyone ever hear of pocket tweet, pocket dial? I mean it was pretty simple. I have an iPhone 5. If anyone has iPhone 5, the keys are small. It's very, very sensitive. Ayla was teaching me how to get on Facebook and Twitter, and there were some areas I didn't really understand," Brown said to a local Fox station. "After her concert, we were here in the living room and responded to a couple of people and then put it in my pocket."
On Jan. 26, Brown tweeted three messages after midnight -- "Your brilliant Matt," "Whatever" and "Bqhatevwr" -- that drew attention because the former senator has kept an exceptionally low public profile since leaving the Senate and the announcement of the special election to fill Kerry's seat. They were later deleted.
"It shows you as public figure and somebody is waiting for -- especially because I was considering running -- 'oh, haven't heard from him' and now allegedly I'm drunk tweeting," said Brown. "First of all, I rarely drink. The last time I was ever drunk was my bachelor party; that was what -- 28 years ago, 27 years ago? So I guess no one ever pocket dialed or tweeted before."
Elsewhere during the interview, Brown left the door wide open to running for governor in 2014, when Gov. Deval Patrick (D) will step down after two terms.
"I'm going to keep all options open. I'm not going to be one of those, 'Oooh I'm really not thinking about it.' Of course I'm thinking about it," he said.
Brown signed onto Fox News as a contributor on Feb. 13. In the meantime, he said, "I'm learning to play the guitar, I'm running and racing, I'm learning Spanish."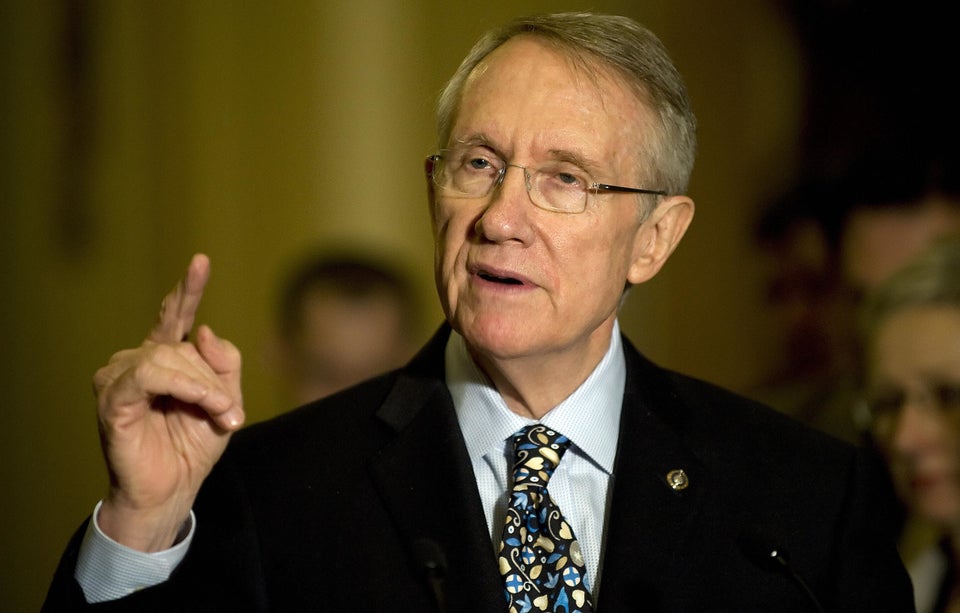 Senate Majority Leaders Through The Years