 Former Massachusetts Senator Scott Brown raised eyebrows on Twitter Friday night when his verified account published a succession of three inscrutable messages -- the first of which appears to have been a severe misspelling of the word "whatever," and the last referring to a "brilliant," but as-yet-unidentified acquaintance named Matt.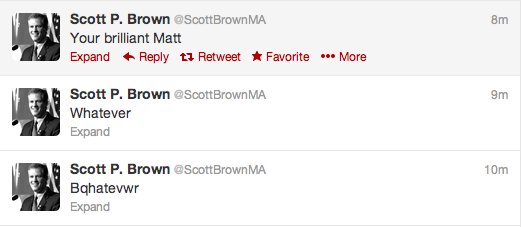 Note: The above tweets appear in reverse-chronological order
UPDATE: As Slate's Dave Weigel points outs, the three tweets sent out to Brown's entire following were shortly preceded by a series of curt replies to Twitter accounts who had earlier in the evening tweeted critical statements at Brown.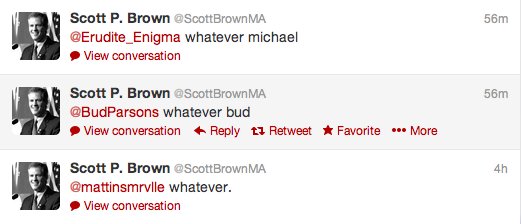 UPDATE -- 3:50 p.m.: The tweets have been removed from Brown's Twitter.
Before You Go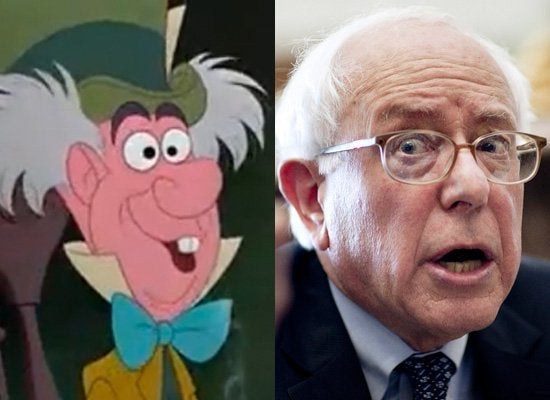 Politicians Who Look Like Disney Characters
Popular in the Community